YOO I've been putting this off for too long, it's time to document what's going down on this little bike. It's in great shape, but I know I'm going to be messing with it a lot over time, so might as well put it in writing eh? I just graduated college so I'm broke and have around 20,000 dollars in loans to pay off...so that being said this bike will be done on a budget. The 50 dollar mod thread will be my friend. I guess the ultimate goal is to make this bike run better than it ever has, take care of it so it will last a long time, and make it comfortable for a 6'4" dude to ride on...or at least a little more comfortable.
How I got the bike (I did take some steel wool to the chrome before these pics):
Problem 1: No Air Filters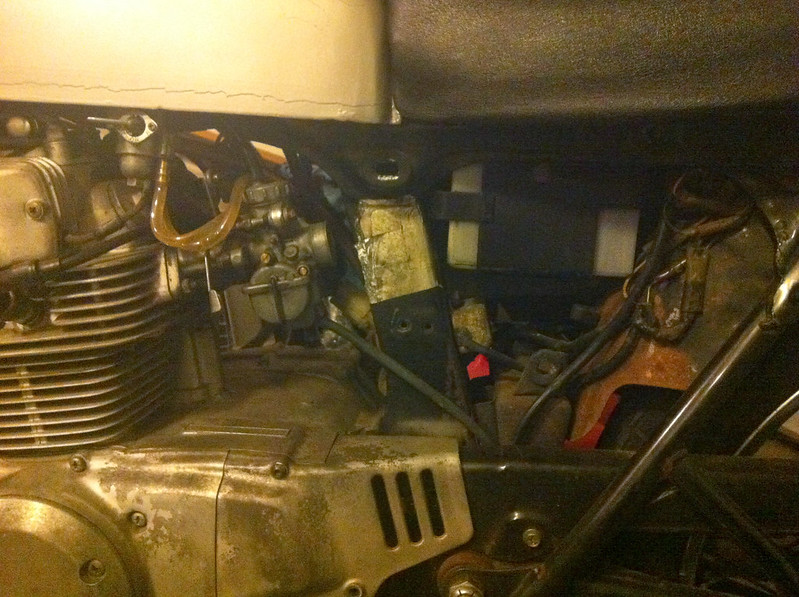 Found some stock airboxes on eBay for 25 bucks, they are in the mail.
Next Projects:
Add rearsets, and figure out a way to still go two-up with my fiancé
I've been talking to viet, I'm pretty sure I'm going to order some from him plus the rising bracket.
Add CL pipes? possibly for the rearsets, we'll see though
Fix that ugly taillight
Do something with the stock seat
Go FASTER, kind of hard in a small town to make it over 65, but I'll find a way... There's nothing like going fast on a small bike! I came from the world of mopeds so this bike feels a lot bigger to me, but definitely still a "small bike"