Hi guys! Well little introduction.
I'm 32, race supermoto, ride dirt and while i love riding other peoples sport bikes they just arent for me.. Three summers ago I had a GS850 that I sold for a hell of a profit which got me my first supermoto, well kinda, a DRZ doesnt really count hahaha. then i sold that to build a bike for racing. Spent a summer without a street bike. I live in a rather boring place for bikes but the only thing more boring come end of summer then street riding, is not street riding at all!
So I hit up kijiji, There really isnt a lot to pick from around here and usually you either have cheap junk, or overpriced shiny junk.. There was a pretty neat GN250 but i'm 6'4 and had told myself no less then 40hp, I've also wanted a twin for years. After about a month I came across this gem, The PO built it as a little chopper for his wife, who recently became his ex-wife, $1800 later i had myself a pretty minty little bike. The bike was brought to Alberta from BC last winter and just passed its out of province inspection last summer. That means everything works and nothing leaks. The bike was basically completely rebuilt last winter.
The plans are pretty run of the mill, it needs to run (and run well) all the time, or as much as possible anyway, it needs to be able to get me around in the rain as its not uncommon for us to have crazy mini storms roll in at around 4pm right before im heading home from work. It needs to look good and be fun to ride.
I've already dropped roughly $1500 on parts, they're all in the mail but figured since i tore the bike down last night i'd get started on this.
PLANS


~24" long flat tracker seat (keeping the bike 2up capable)
4 cell A123 battery (making that myself)
super bike bars
super cheesy red 'honda' grips
after market levers
07+ R6 motion pro quick turn throttle (no right side switch on the bike)
aftermarket left side switch, horn, signal, kill
18" rear wheel
-2/+4 sprockets (something like that anyway)
520 conversion (If possible, waiting for JT to get back to me about sprockets)
integrated rear light, led front signals
all black shock/spring for the rear, boots for the front
CB360 tank
CL450 headers to custom mufflers (the damn headers already need a bunch of work just to fit)
off/on/start 4 wire ignition switch (no start button)
GM coil mod
Thinking 3.50-18 Shinko 244's but im not dead set on tires yet
I would like to eventually upgrade the front end. I'm really like the looks of modern conventional forks on old bikes. Especially with the smaller frame size of this bike, I think it looks better then USD. so maybe something from an early 2000's 600

I have uni filters coming BUT i'm going to smooth the air box out as best as i can and have it carbon vinyl wrapped. I have the canadian carbs which i hear are easier to work with then the american ones buuuuuuuut.... we all know how that goes. So i'll have the prettiest possible stock air box just in case.

I think thats it... anyway on to the pics!

how it looked when I picked it up (remember when i said it was mint)




those pipes on the stock headers have baffles and run great on stock jetting, they will be transferred to the scrambler headers.

close up of the sweet tank paint job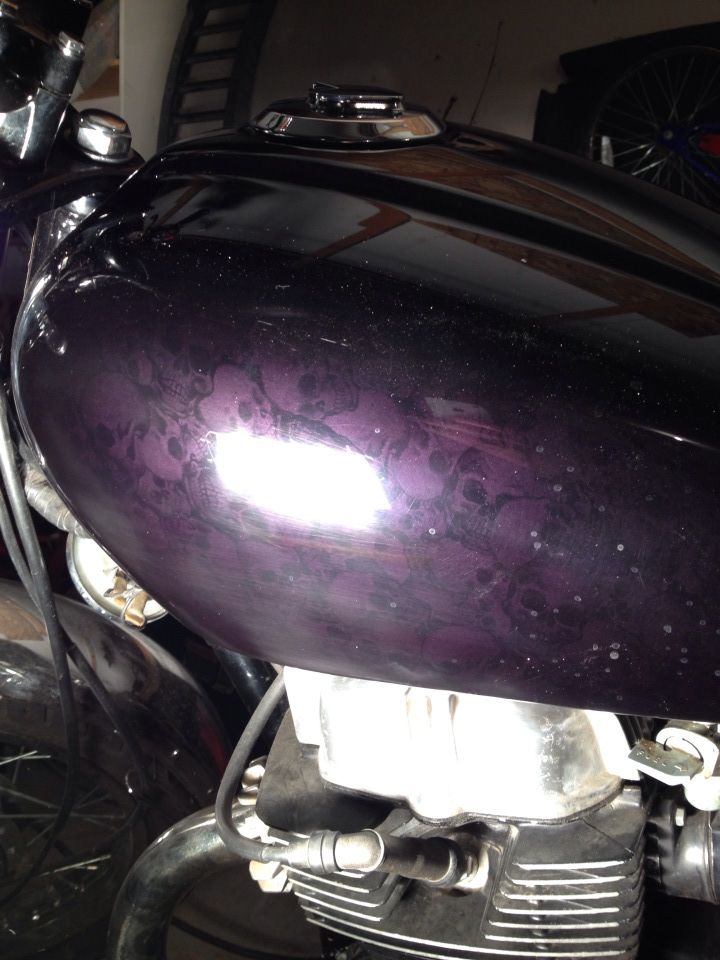 Im doing a 30 second interval time laps with the gopro of the entire build, here is the start and finish last night. Ill upload each nights work then a final complete video at the end.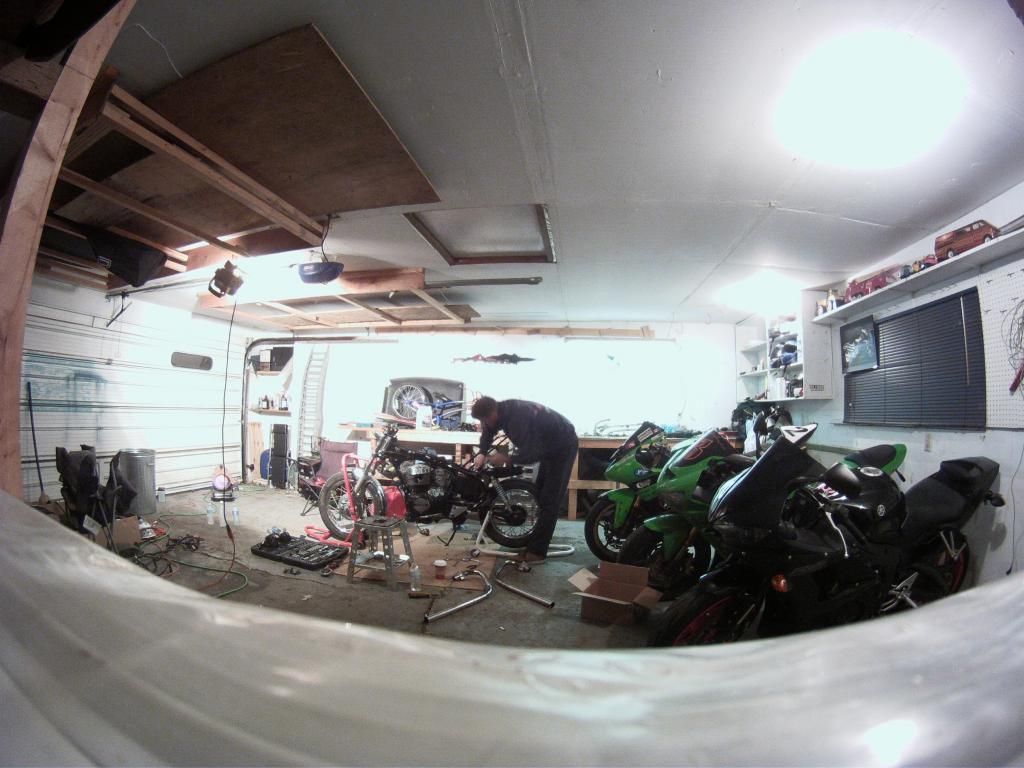 a little inspiration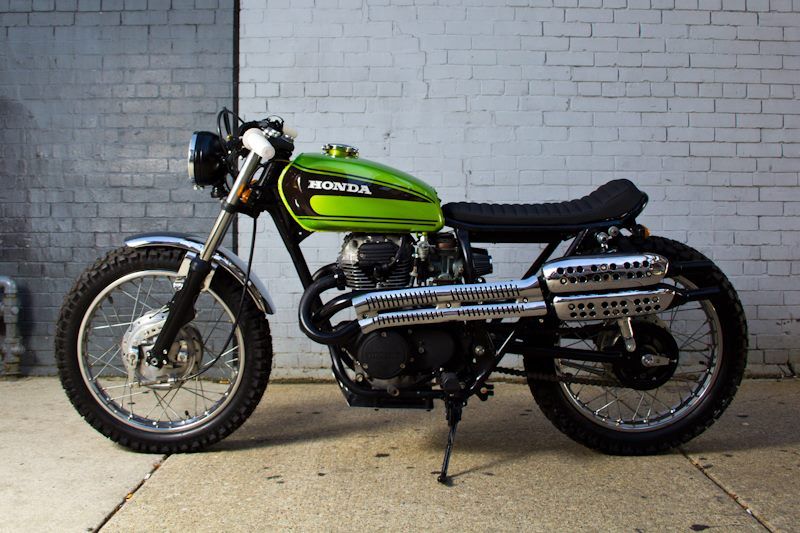 Fortunately im old enough to realize that most of the bike we drool over in a google search arent daily ridden, hell id be surprised if some are even ridden once a month. So I have realistic goals in mind for my little daily beater.

Thanks for looking and for the time being I guess ill go back to waiting on parts..