Keep er' Between the Ditches
DTT SUPPORTER
DTT BOTM WINNER
Thanks Cory! I'm glad you enjoyed it! Also glad you could finally come out for a ride!
I've been messing a bit with the leaner sidecar for this thing again lately. I re worked the subframe to gain a bit more gound clearance as well as getting the hardware sorted for the heim joints. All 5/8 fine grade 8 bolts.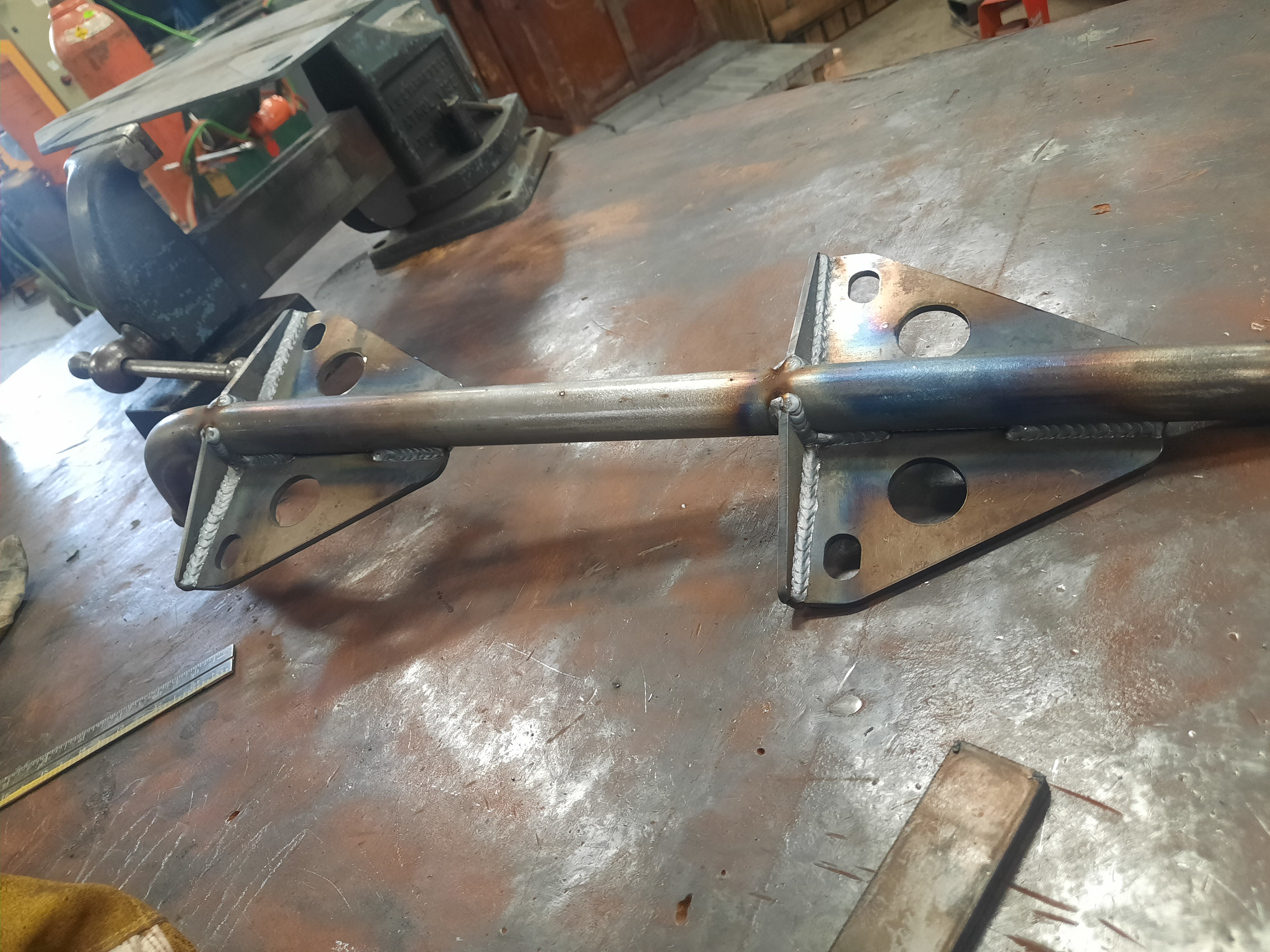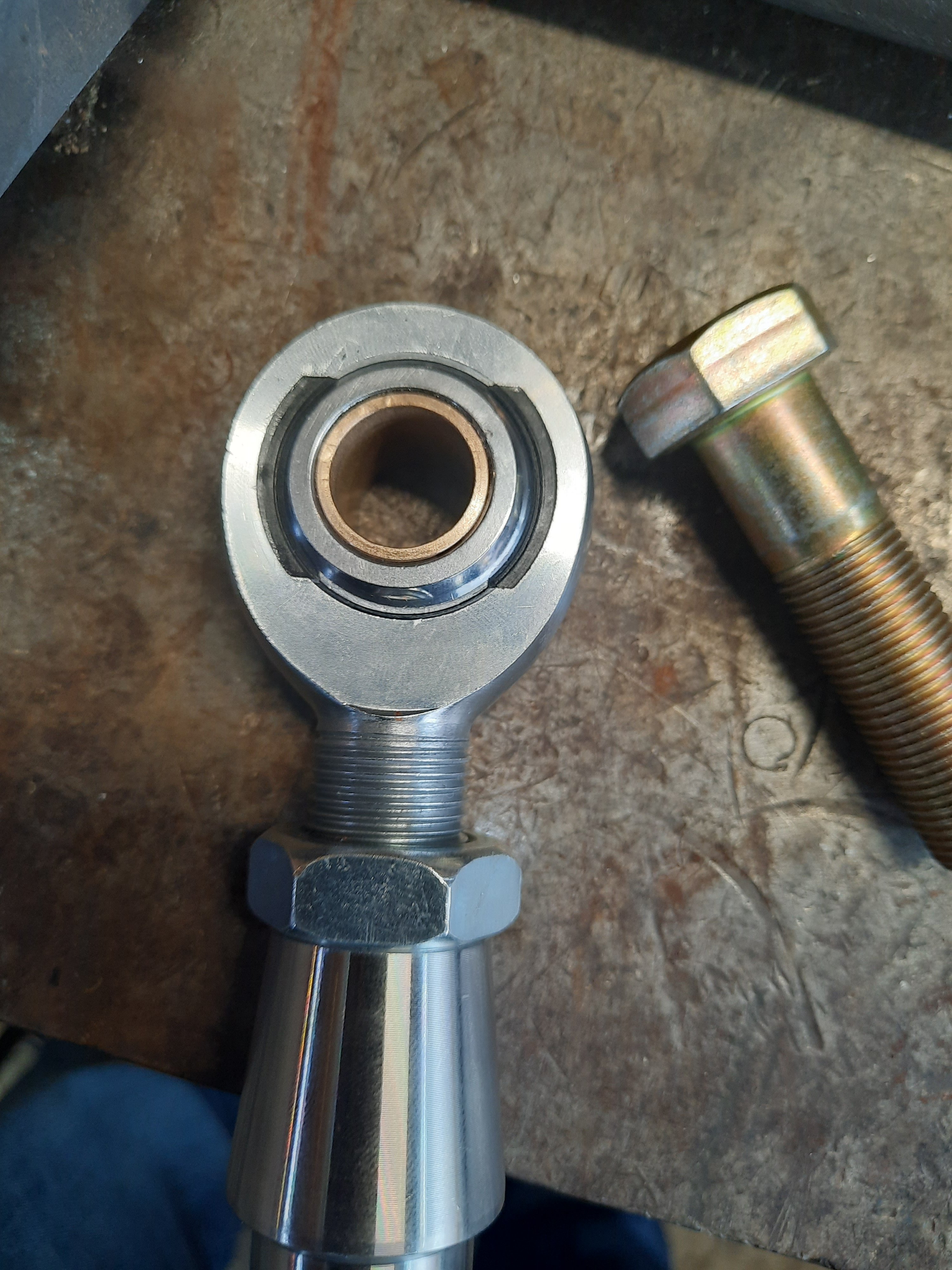 Here's a bit of a look at what it sits under the bike.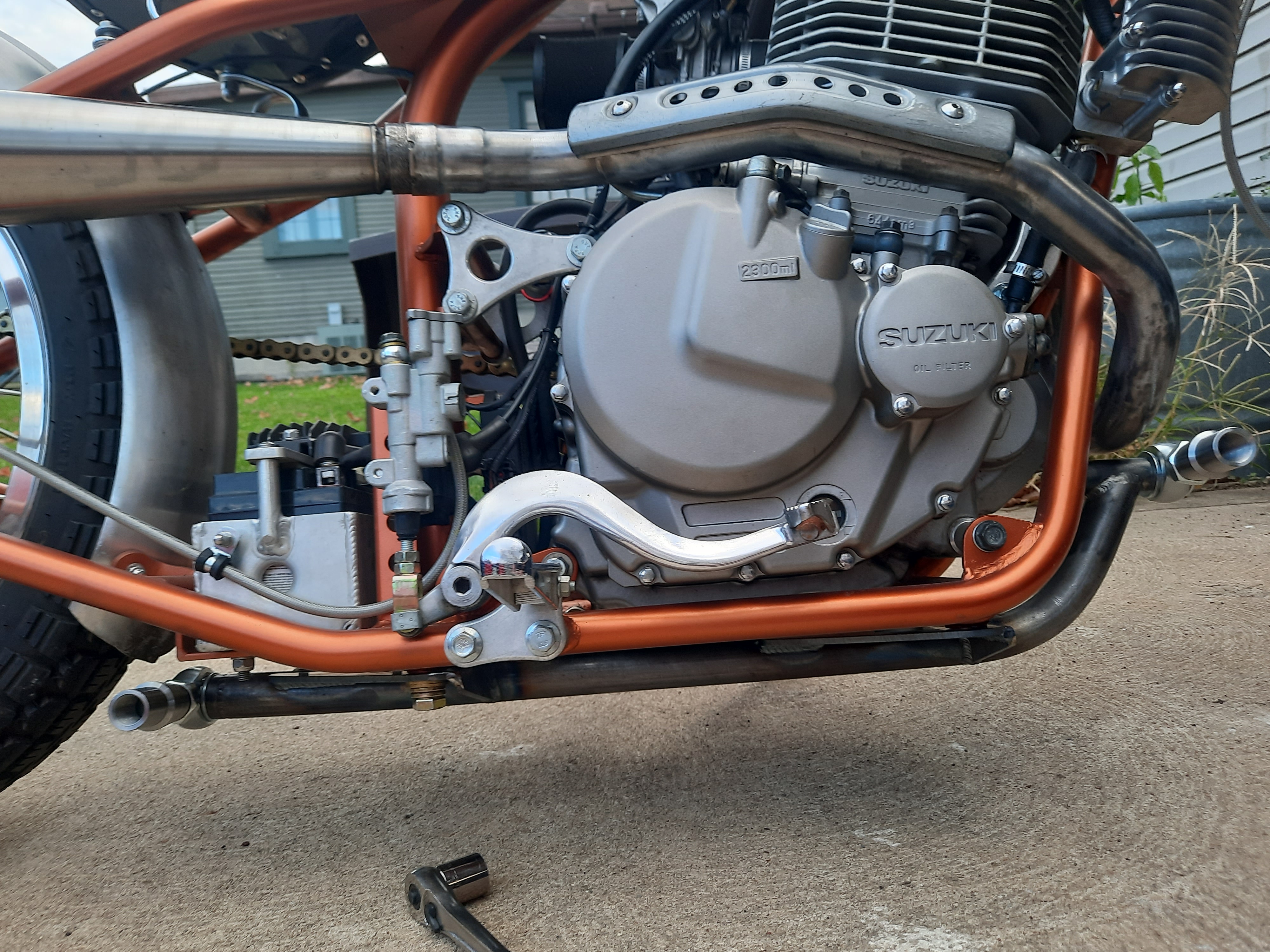 Getting more ground clearance is a catch 22 in a way. The higher the subframe is also means the less lean angle you get. Should still be plenty.
Decided that I'd go with an aluminum spare wheel from a fox body Mustang. It'll be mounted to a late model ford fiesta hub. Did a bit of d/a and scotch bright work and it matches the tank and fender pretty well.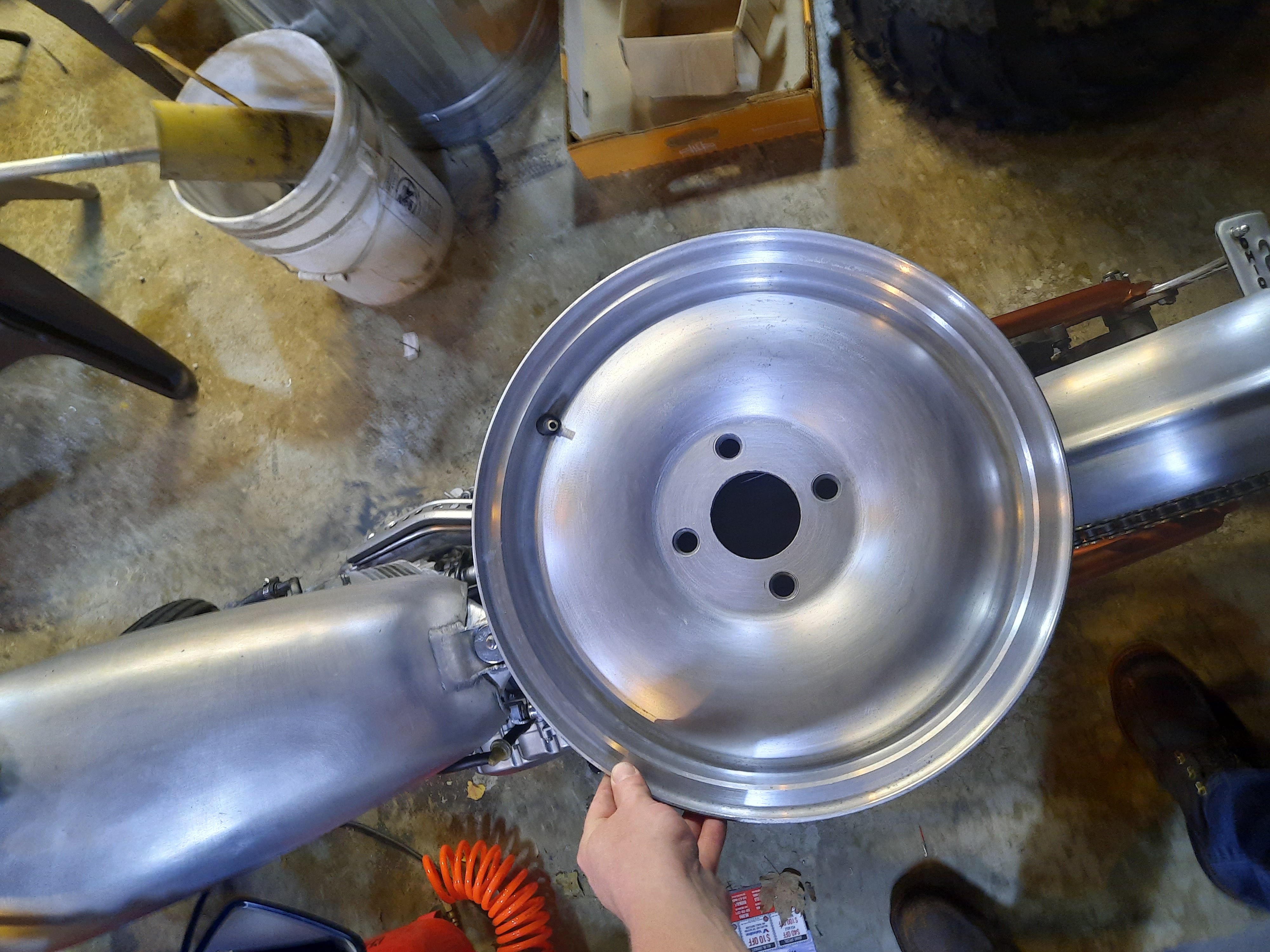 Made some fixturing to start building the frame. This is about where I sit as of right now.