Been posting every once in a while that one of my guys at work has a '80 Suzuki GS750L project he has lost intrest in. I been working him to let me know if he wants to sell it. Tonight he said he decided to give it up. I asked what he wants for it and he say's nothing... he needs to get rid of it for the space it's taking up and to come get it! He wants it gone in the next 3 weeks. 2 weeks from now we are shut down and it is prime time.
He says it runs, no title, extra tank and carb rack off from an 850 included. Needs cosmetics. :shock:
Little does he know the
cosmetics
I have in mind. If you've seen my past builds, they are basically removing stuff, custom seats ,and different bars, there is custom parts but nothing outragous. OK maybe the GoldWing is a little over the top but not like what I want to do to this bike.The no title is a hassle but not a show stopper here in Indiana if I get a bill of sale.
I dunno, but what I have seen of the "L" is screaming chopper.
I really like the Brat style...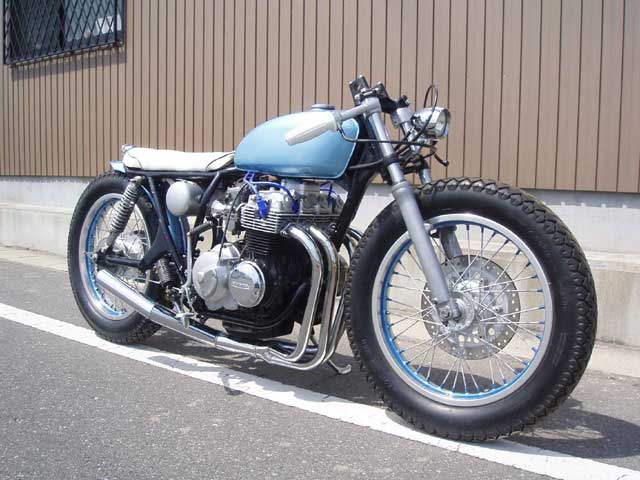 Here is a pic of a Bob job I like and seems too easy
But not a one is a hardtail or maybe a mono shock which is what I'm going for on this build... since it's free I'm going all the way!
Now the purpose of this post (other than braggin), Show me what you got, I'm wide open for suggestions!!!!