I sold my ducati monster two days ago, and decided I wanted to take some of the profit and find something different. My neighbor had a 1975 cb550 that he hasn't ridden in a few years.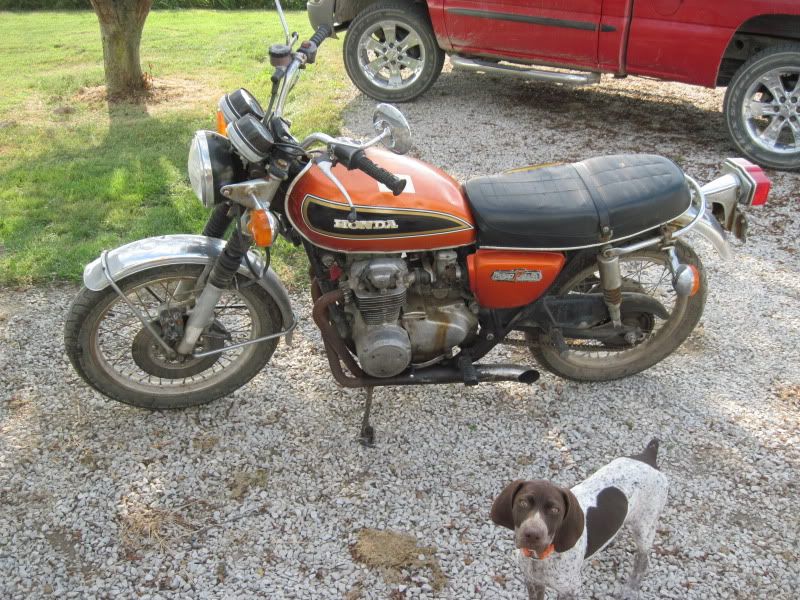 It's ugly, but $400 seemed fair.
What's good about it? Well...... It's got new tires!
Bad? it has lowish compression, rusty everywhere, side engine covers rashed, forks leak, rims rusted. Carbs need rebuilt.
I plan to go all out with it. Either a Benjies fiberglass Armadillo or dolphin set, or maybe a roc city cr style alloy tank. Obviously freshen up the engine, or find a good runner somewhere else. clean and paint everything. and who knows what else. Anybody got any Ideas or advice for me?