Dolor est Magister Optimus
DTT BOTM WINNER
Figured I put one up for the ZRX. I'm not dramatically changing anything on this bike so I'll just drop it in here.
Purchased in March of this year, this is where I started.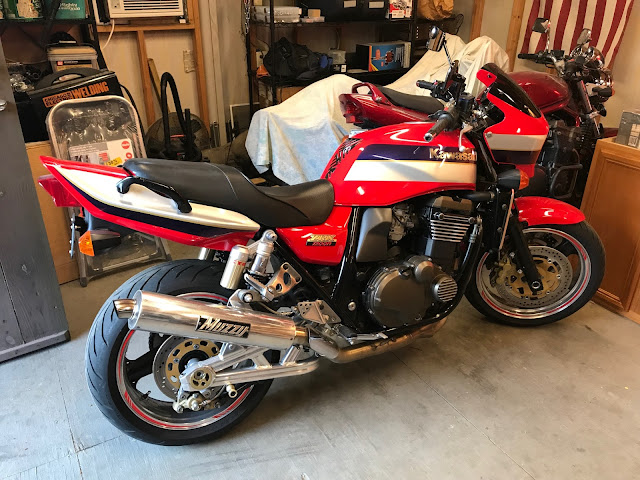 A few minor mods later included Shorty Levers, painting the Master Cylinder Covers black, and replacing the CF Tank Pad with a clear one. Shop supervisor approved.
The most recent, and most involved mod I intended to do was a color change on the wheels. The original owner had the entire hoop polished, but left the spokes black. The poorly masked edges aside, this just didn't look right to me. And I wanted to be a little different, so I had them powdercoated a low key gold with the polished lip. During the process I did a bunch of cleaning, replaced the chain, went two teeth up on the rear sprocket, all new bearings/seals, and installed a 4* advance plate.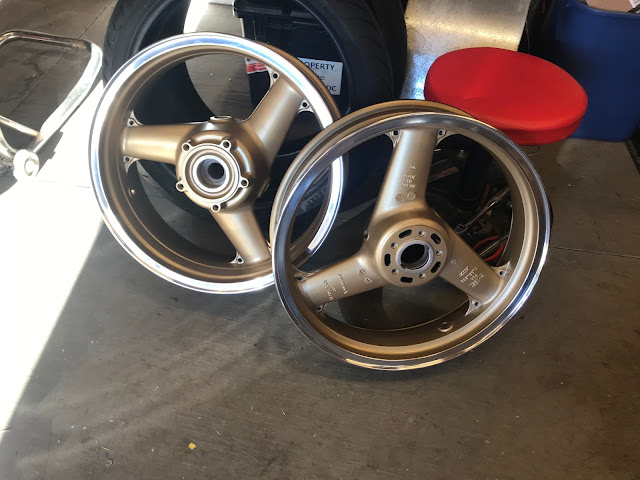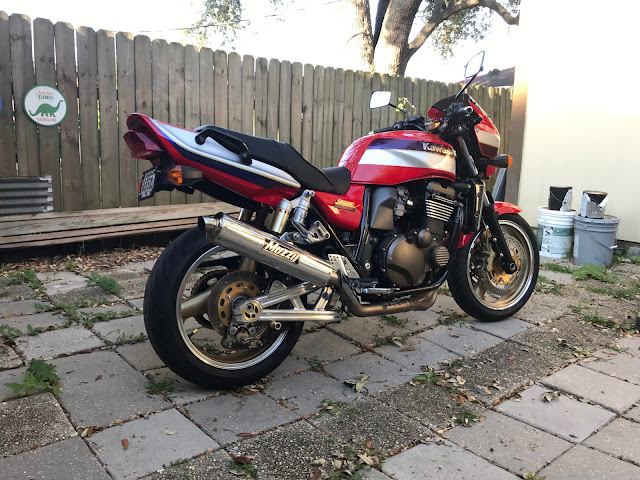 I also picked up a key tag for it. I think it's appropriate.