I've wanted to do this for a while, and now that I'm laid off its the perfect time. Learning some CAD software is good for me personally and for professional development too, so I decided to make the upgraded air filters for a stockish look. The goal is to provide more breathing for the engine, have serviceability (being able to reuse the filter media), looks close to stock, and also be able to fit Mikunis or stock Keihins.
There is a lot of unused space in the stock versions and I don't like the bubbly lines. I wanted to design something that I think looks better, but still be fully functional.
This is version 1.0, which isn't a final product by any means. I just wanted to get the dimensions set then do a test fit that it'll fit into the stock mounting parts on the bike. It sort of does, but will need some finessing in the design. I am also going to switch the tabs to the rear (filter) panel and add clips to the shell design so it can more easily come on/off. These parts are also printed in PLA at the poorest settings. So they look rough. The finalized versions will be printed in ABS with higher resolution, and will take days to print haha. I also have a TPU to print the custom grommet for the stock carbs. Then I'll either get a set of Mikunis or reach out to fellow DTT members to see if I can take some measurements for someone to make my design work with the Mikunis with a newly printed grommet.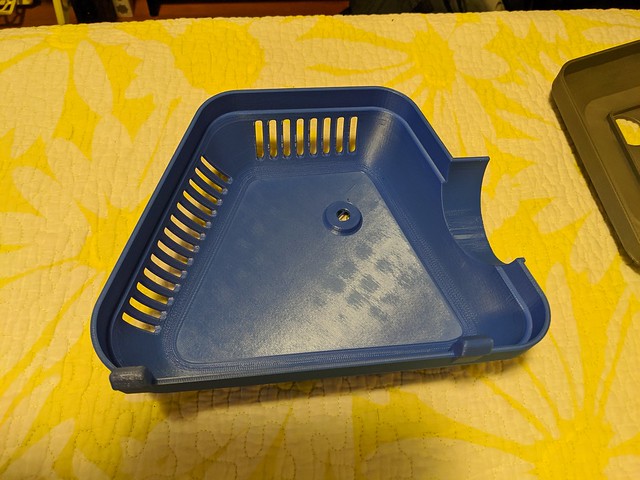 I didn't print the filter scaffold yet since I didn't want to waste materials, and the initial phase is just getting the fits correct. But this is the design I'm working on. Also, the actual grommet connector is missing since I'm again focusing on initial fit/dimensions first. The outside vents are going to have the coarse UNI foam. The inside scaffold will be covered in the smaller pore green.