Keep er' Between the Ditches
DTT SUPPORTER
DTT BOTM WINNER
I was debating on posting a thread up here, but eh why not. About a month and a half ago I was on the way home from fishing when this 1976 Beemer caught my eye. It was sitting back off the road in a guys driveway with a barely noticeable for sale sign on the back saddlebag. (Perhaps that on top of the fact that the guy never advertised it is the reason he said he had a hard time selling it). The guy who had it was an older gentleman that had been riding airheads since the early 60's, and this was one of 4 he had in his stable, including one really well done /5 with a Volkswagen air cooled lump in it.
Anyways picked this one up for a reasonable price, with around 82k miles on the ticker and trimmed in full 70's touring garb. Lufmeister fairing, complete with vetter cyclesound radio (with cassette) wixom hard bags, crash bars with highway pegs, and a luggage rack hanging way out back, with all the glass painted and striped to match.
I had been wanting a vintage airhead for a while. My good riding buddy Al used to put alot of miles on along side me on his r75 and I wanted one ever since.
As i brought it home.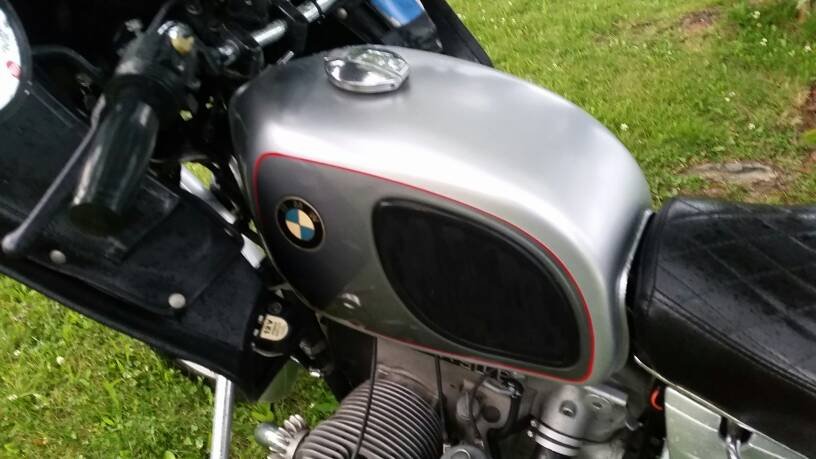 Sent from my SM-G920V using Tapatalk
Last edited: