Keep er' Between the Ditches
DTT SUPPORTER
DTT BOTM WINNER
A few weeks back @ridesolo and I made the 4 hour pilgrimage up to see @CharlieT and @TedT and the world renowned Checkered Past Cycles today in Galesburg Michigan. Somehow this sweet little Velorex 562 sidecar jumped in the back of the truck. I actually been talking with Ted about it for years but have never had the chance to make the trip until then. It's in good nick overall, but the fender needs a bit of friendly persuasion as well as a windshield and a seat back.



My original plan was to fit the hack to my 76 BMW R90/6, but after reading up on the 562, I found that they are a very light car made to be fitted to a light bike. I also wasn't ready to dedicate the airhead as a full time tug, so enters a 1970 CB350.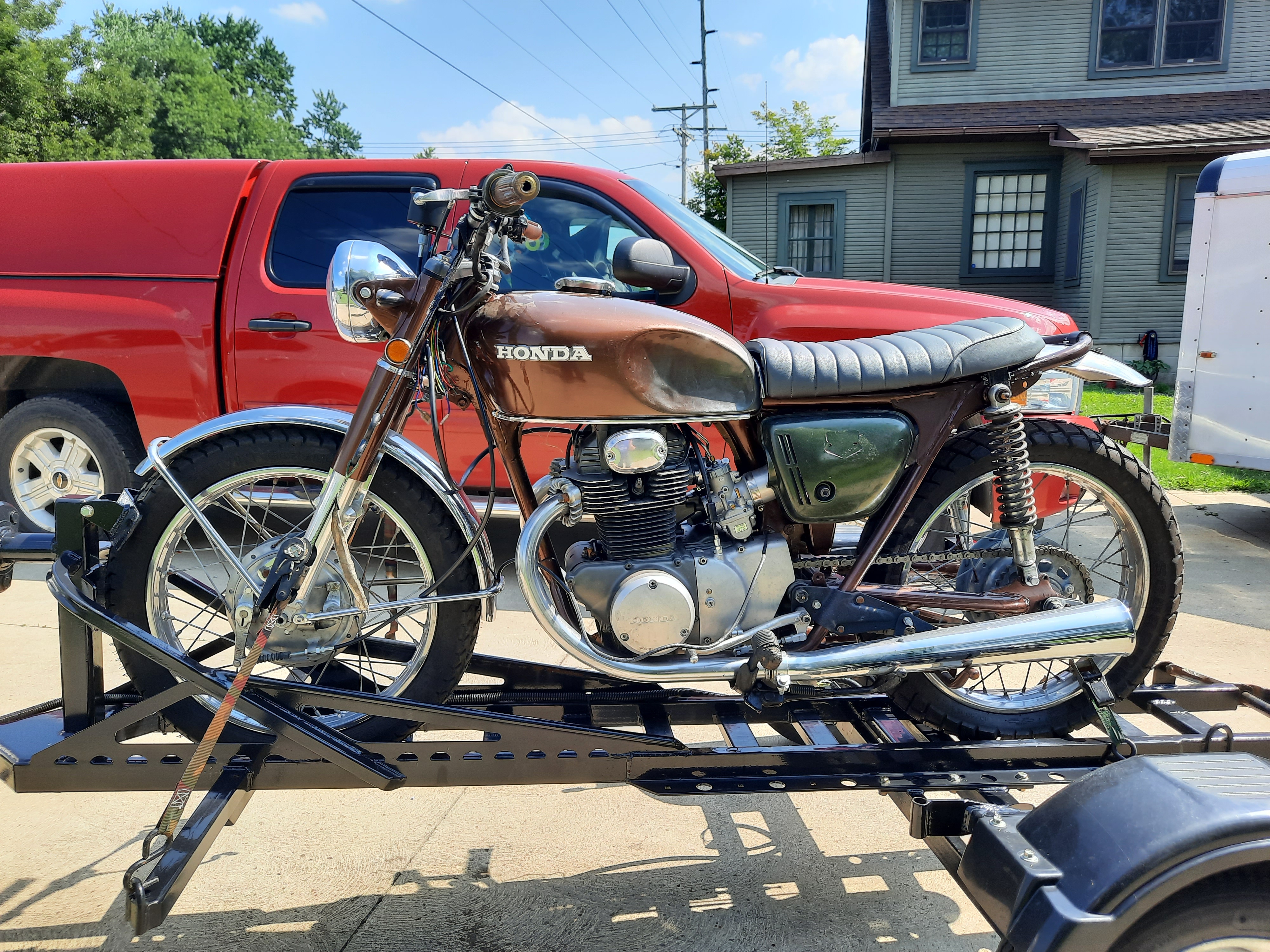 This bike was started and almost completed by @Ellwood many years back, then changed hands to @irk miller who put a few of his touches on it, then it got traded to me for an RD350 RoadRacer Project. It is a really solid and clean old bike, and has currently been handed off to @ridesolo for him to do his magic to the wiring harness.



This whole project is being put together as a way to get my 2.5 year old son riding with me a bit more comfortably and safely. He already loves motorcycles and spends all the time he can riding the little SLB70 around with me. It'll likely spend most of its life putting around sparsely traveled country lanes out towards the family farm.