Hey everyone, just wanted to start a build thread that included both my GS's, the first one is a 1979 GS550L
When I got it: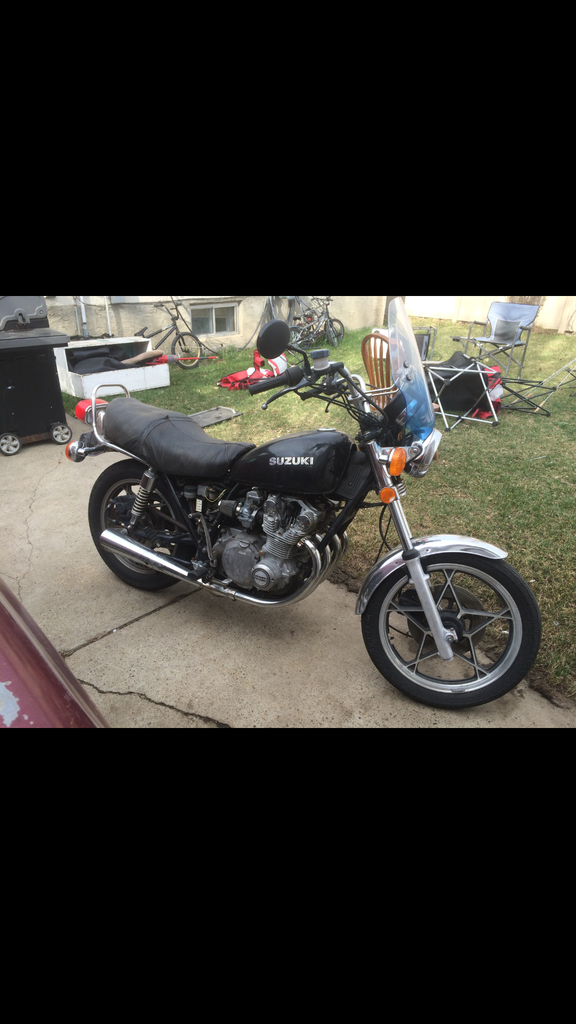 After ditching the wheelbarrow bars for the drag bars and mocking up the "Brat" seat pan
All I'll have left is to get different pods that are shorter so I can put the side covers back on. I didn't want to relocate the wiring and remove the side covers and have the empty triangle look.. Not really appealing to me but that's my opinion. Also need to figure out why its sputtering at 6k and won't rev past 6k with load on the bike :-/
Next is my newest addition, a 1981 GS750E, it's mostly original with the exception of filters and an aftermarket start button and inline fuel pump. Snatched it up for $200, going to start with a good carb cleaning and get the rust out of the tank. Clubman bars, either cafe or brat seat, some nice oval pods and then sell it.