Picked this up a couple of weeks ago. Have most of the missing pieces, wiring harness is a mess, but it runs.
Planning on a period Baja/Cross Country build, Vesco tank, Petty style fenders, brighter/bigger lights.
Does anyone know if I can convert the electrical/charging system to 12v and leave the ignition system stock, or would it be simpler to go ahead and change the Ign. system also?
it does run now with no battery in it.
This will probably be a slow build, at least until March when the weather starts to warm, and lights a fire under my ass.
This is how it looks now.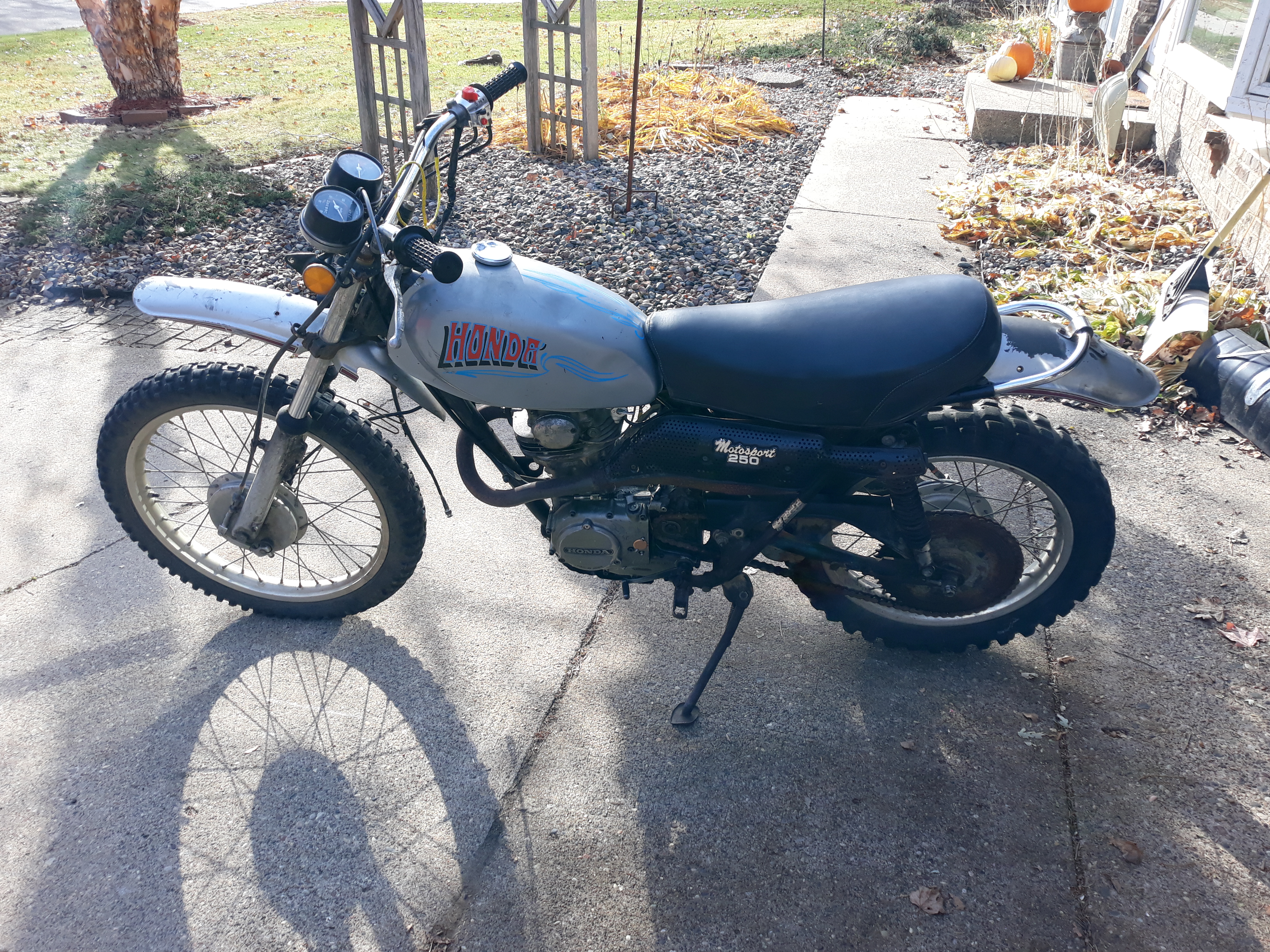 Last edited: