This will be my 2nd bike I have ever owned in my entire 54 years of being on this planet. I have had about 20 project cars and several musclecars among those so I am a decent wrench, I am a way better carpenter and we won't even discuss my "welding"
The 1st bike was a CX 500 Deluxe I ruined making a monoshock conversion. I sold it to a kid for $300 and he finished it. I assume he's dead now because I used "that looks cool" engineering on it. Its the only vehicle project I never finished in my life.
Here is the pic the guy sent me when he was wrapping it up. Maybe he survived, his shop looks way more likely to produce quality
With that in mind I decided that spending the big money on the cleanest, best running well maintained CB750 I could find to cut up would be the safest way to build my dream cafe racer so I went out and bought a beat up rough not maintained $1000 one that ran instead.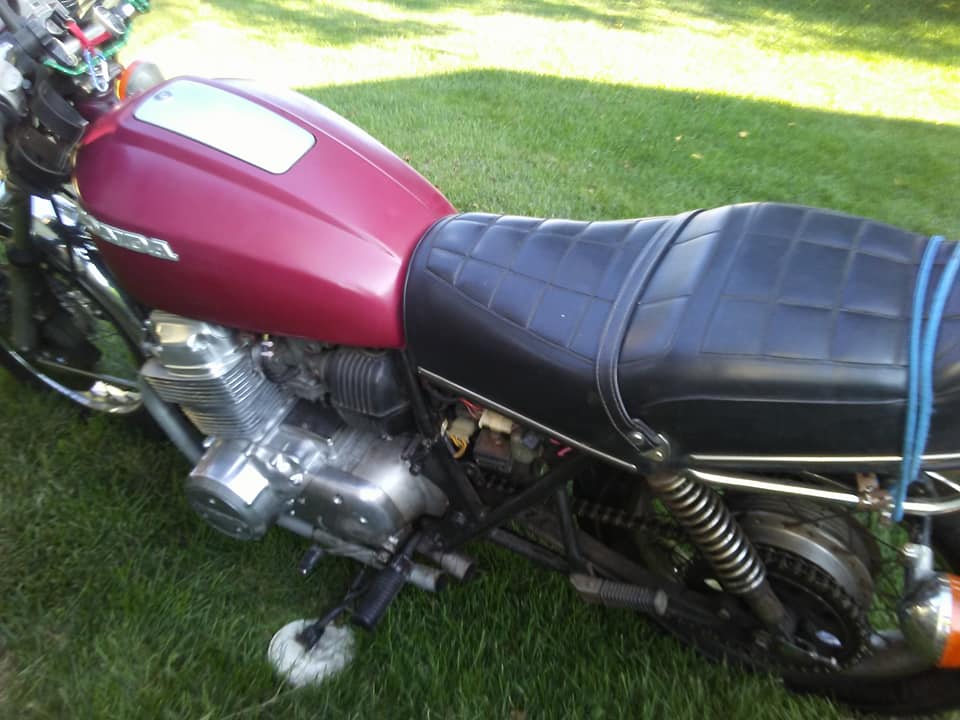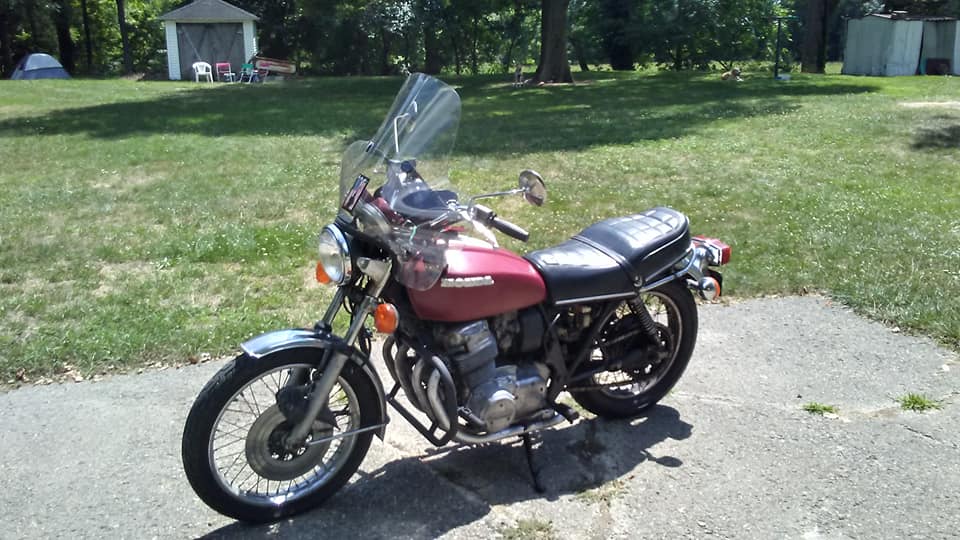 Last edited: