So I just noticed this section. Thought I would share some of my projects, and money pits.
First one was a 1963 Impala I drug out of a field a few years ago, got running the same day. First pic was first drive to the gas station after some tires, and a new alternator and battery. I later inherited another 63 belair from my father, he gave it to me with a lot of work already done, so my friend talked me out of the impala and we continued to work on it. Drop spindles, disc brake conversion, air ride, obvious body work, then an injected 5.7 vortec and 4l80e trans.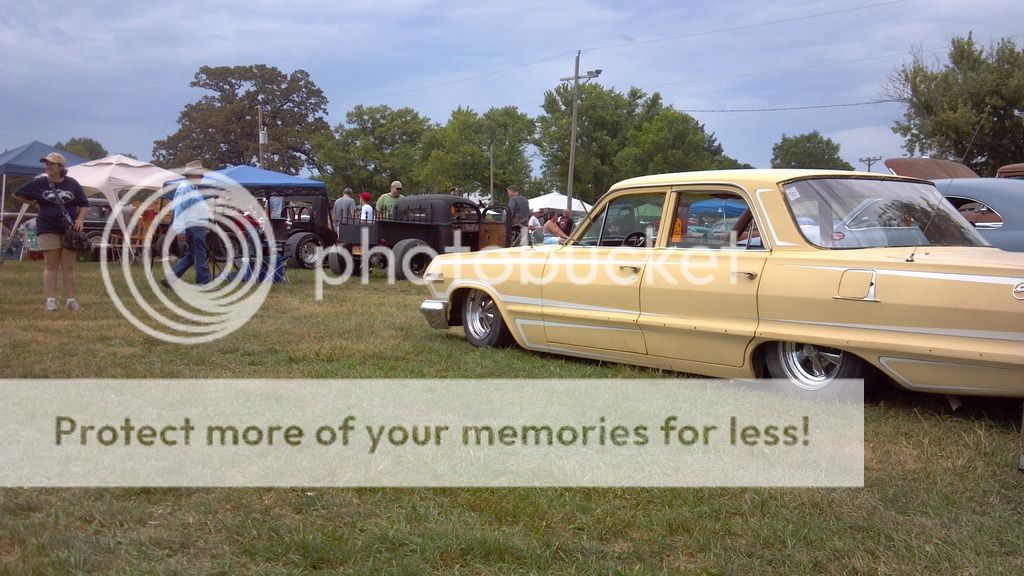 then my current tinker toy, it is under the knife getting metal work done on the floor and rear fenders. 1940 chevy master 85 2dr sedan chopped, sectioned, channeled, rear fenders widened, suicide doors, 40 ford split oval back window, reversed the hinges on the trunk, pancaked the hood, air ride, mustang 2 front suspension, rack and pinion, nova bench seat, 92 camaro 350 and t-5 transmission. Bought it 2 years ago as an abandoned project from behind an old body shop that closed down. As bare shell, no front clip, no deck lid, no wheels, no motor,... Had the chop already done and the suicide doors already done. The rest is been slow progress when i have time between buying a house, work, and the bike and other projects..
when it came home and before I had a garage ready.
dropped in the motor and setting up the mounts, and in the new garage
that back end after the fenders were widened and rear window done and some quick rattle can primer
had to try on "new" shoes and the front clip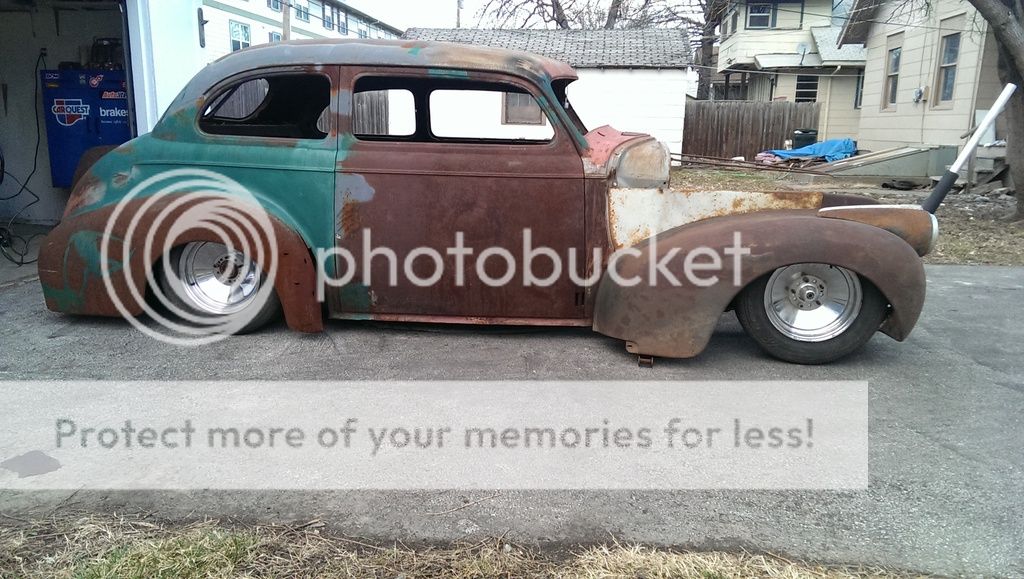 had to explain to my wife how I went to get a deck lid and came home with a whole car, "it was cheaper than buying a good front clip and trunk I swear" (the front clip was in the bed of the truck)
I'll share some more current photos after I get over to my buddies house to see how his work on the floors are going, I'm not the sheet metal guy in our club. I make them run.