Hey guys my name is hans and im somewhat new to the forum but not new to vintage motorcycles..currently i have 5 in all various stages
Im a 23 year old college student studying industrial design, going to be a furniture designer/motorcycle designer
i work at wholefoods and redwing shoes and have a love for motorcycles that just cant be tamed and i aim to keep it that way
the first is my most loved bike, audrey, 1970 cb750, shes been lowered 2 inches front and back has 4 into 2 criss cross pipes clubmans, a converted h4 bucket with a yellow halogen bulb, a hand carved and covered by me single seat, and other than that shes stocks..
The second is candy named by the original owner after the iggy pop song, 1973 cb750 shes fantastic i picked her up having not run in 15 years and did a massive cleanup and tune up, then added some clubman bars, shes got konis in the rear progressive in the front, a kerker 4 into 1 and k and n pods, this bike is my daily rider and is a fantastic bike to me.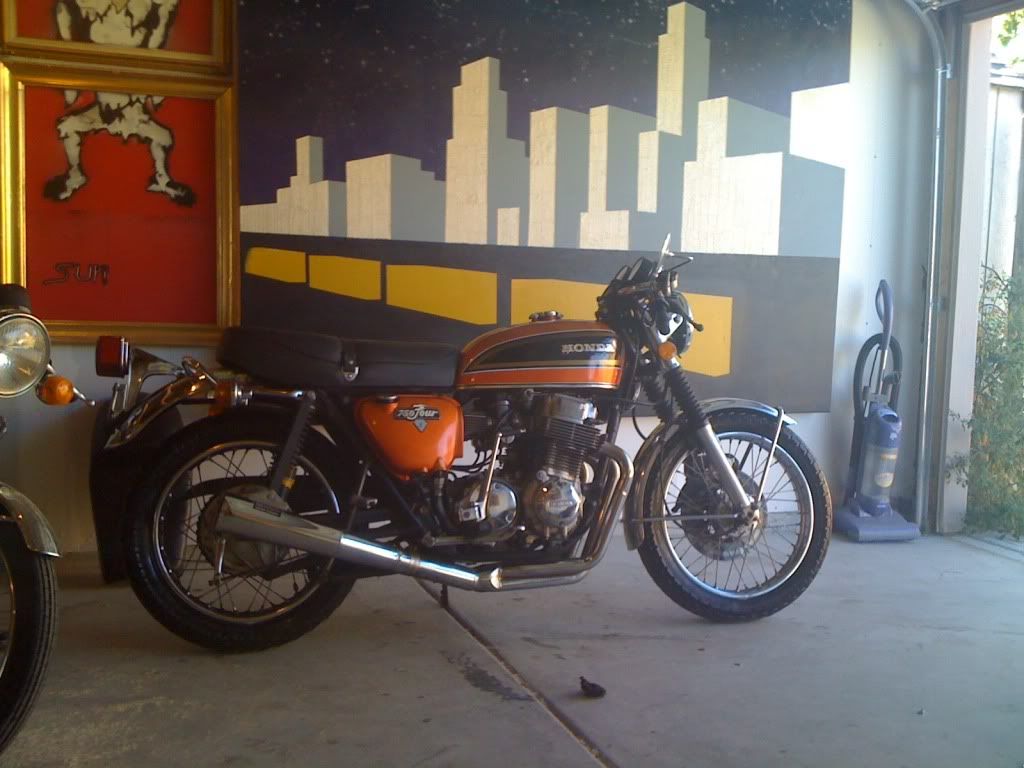 The third is kandy with a k although she use to be candy with a c shes a 1974 suzuki gt 185 two stroke this is my ladys ride with 1500 original miles, i recovered the seat with white and then put some drag bars on it other than that shes stock and is a blast to ride, i like to ride this bike around the city as its nimble and perky..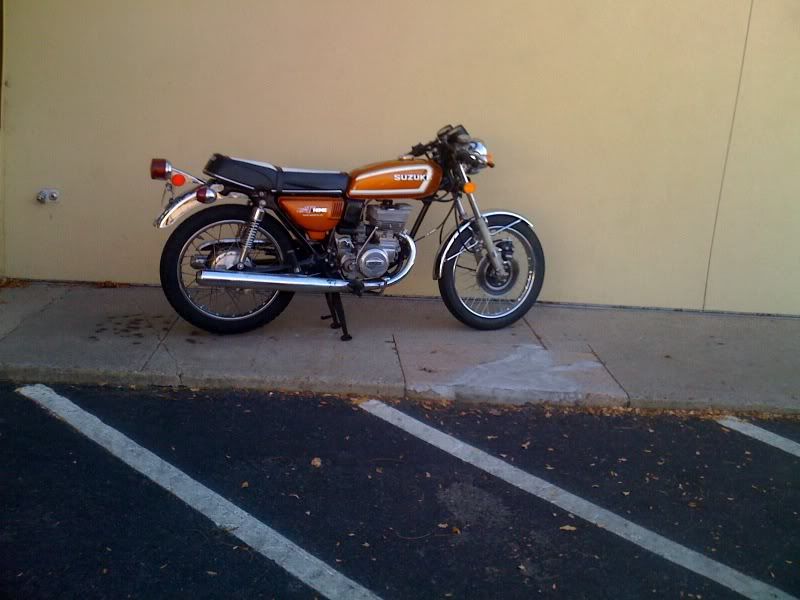 The 4th is THE CHOPPER i pulled this out of a warehouse where it had been stored since 1978 its a 1972 cb750 and its in realtively nice shape.. i took it for parts for my other 2 cb750s but didnt need them so she has been sitting waiting for her overhall...someday
And the last is my most current project its a 1974 cb360t, a really neat bike thats going to be a cafe also, so far ive lowered it 2 inches and got it running, theres not alot more to do but its definately still in project state
Heres a few more photos of audrey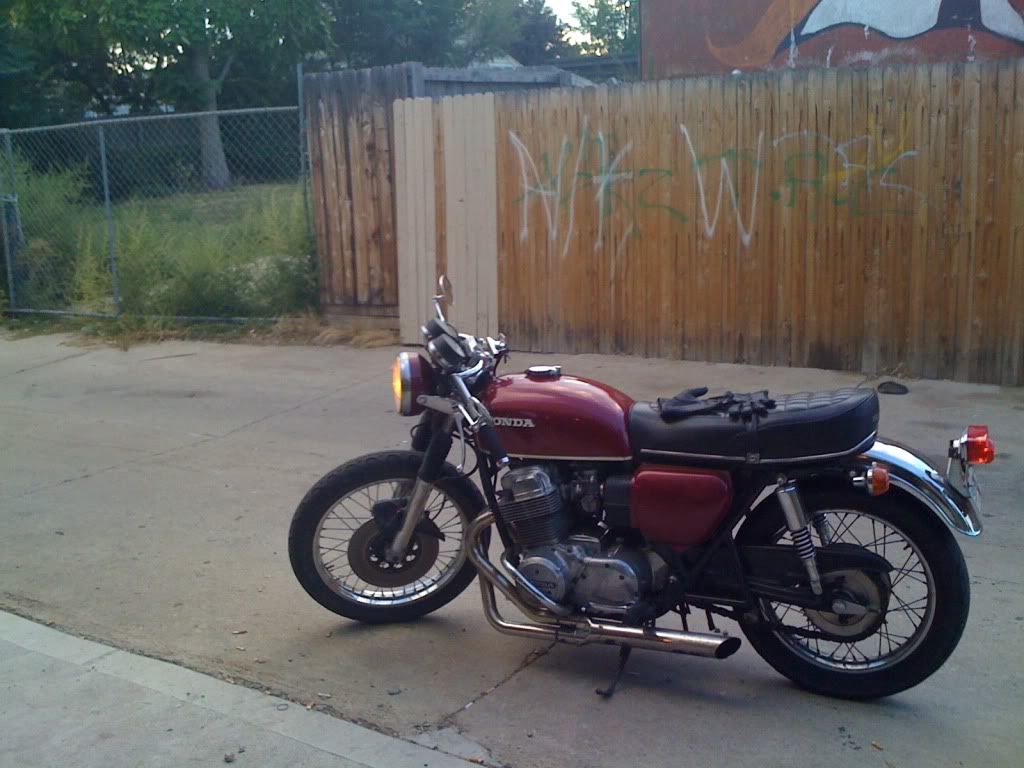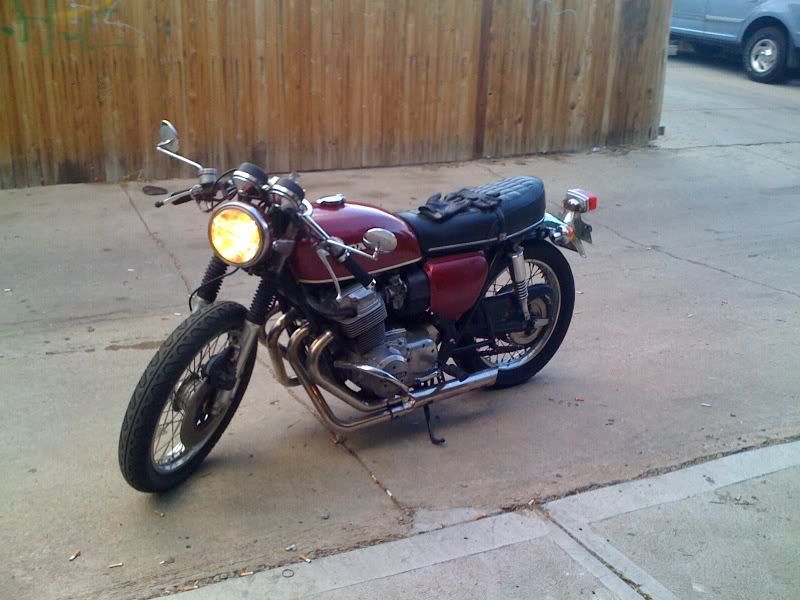 Candy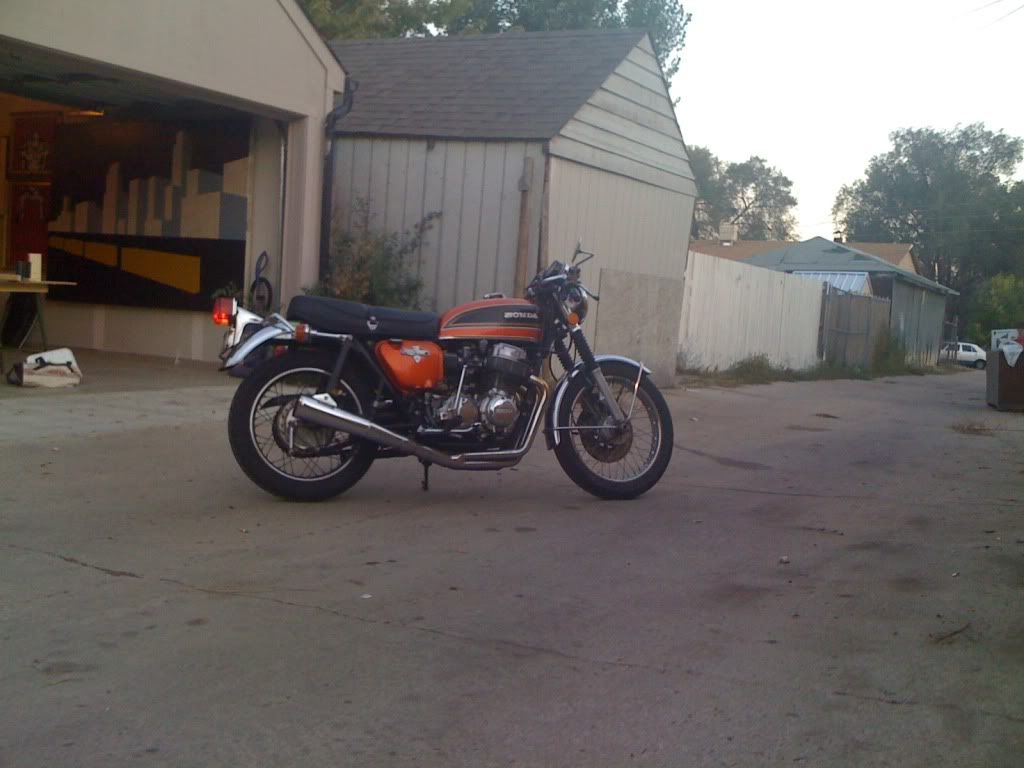 the shop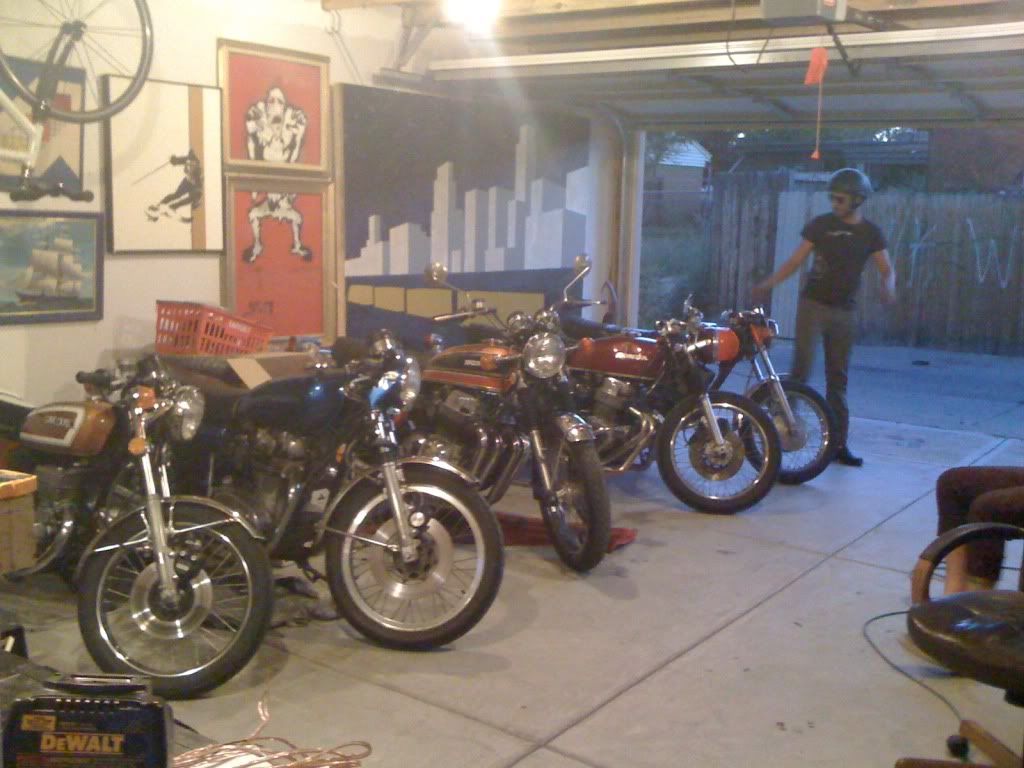 Hope you guys like my eye candy!