Over 1,000 Posts
DTT BOTM WINNER
I recently picked up this cool CB550 tank with a vintage (I think) '70's style paint job. I knew there were a couple of minor scuffs on it, but that's OK. There is one spot on the front lip that worries me a little bit.
It looks like the paint cracked a little and feels a tiny bit loose. I'm 99.99% sure it's NOT a leaking seam or anything; the tank is super clean inside.
I talked to a guy near me that does this style of paint jobs and he says that if it IS truly vintage, then old and new paint materials might not play well together.
I only want to stop this damage in its tracks and keep it from getting worse. The tank is not super high gloss like it's clear coated, so my guess is that the paint is truly old.
What can I do with this tiny little area (between a thumbnail and a postage stamp size, or smaller) to simply protect it and keep it from flaking off?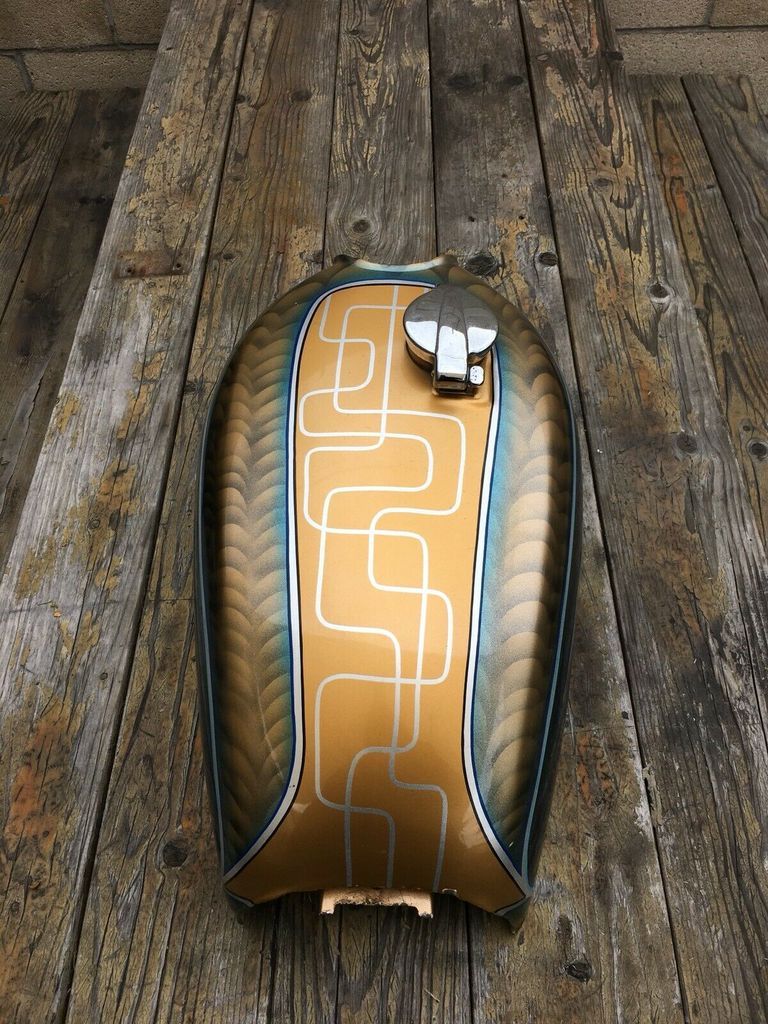 The area in question: