Hey All,
I'm not sure if this should go in the Race Ready or Streetfighter category so I'm placing it here.
As if I didn't have enough old Kawasaki projects already, I just picked up a '79 Kz650B for not much $$. It was one of those "I can part it out for a profit if nothing else" deals. (Reminder to self: delete eBay and Craigslist apps ASAP!)
It looks a lot rougher than it is. It's really solid, just not very pretty...or clean. The Kerker has surface rust but only a small flat spot underneath. The motor rotates with the kick lever and has a bit more resistance than my Kz1000 does. The black cylinder block and cam cover makes me wonder is there's been some nice internal work done. The choke plungers are free and slides move easily with great snap-back. Mice decided to camp out in the battery box but overall not bad a bad purchase.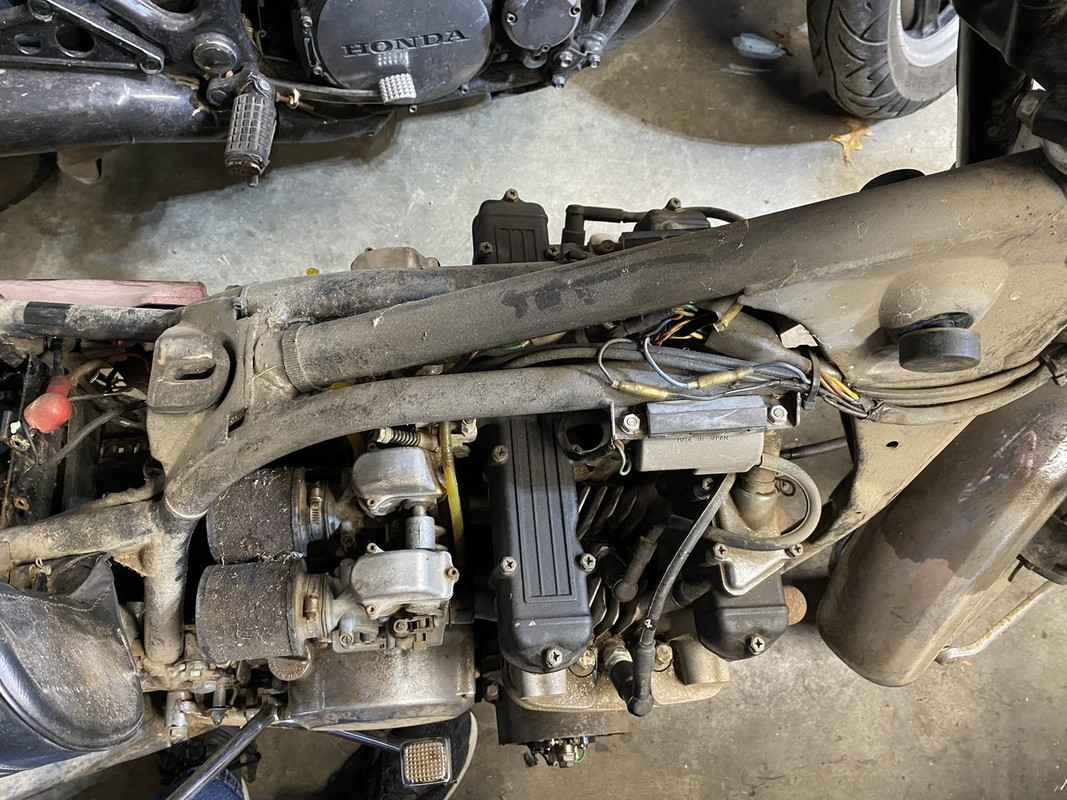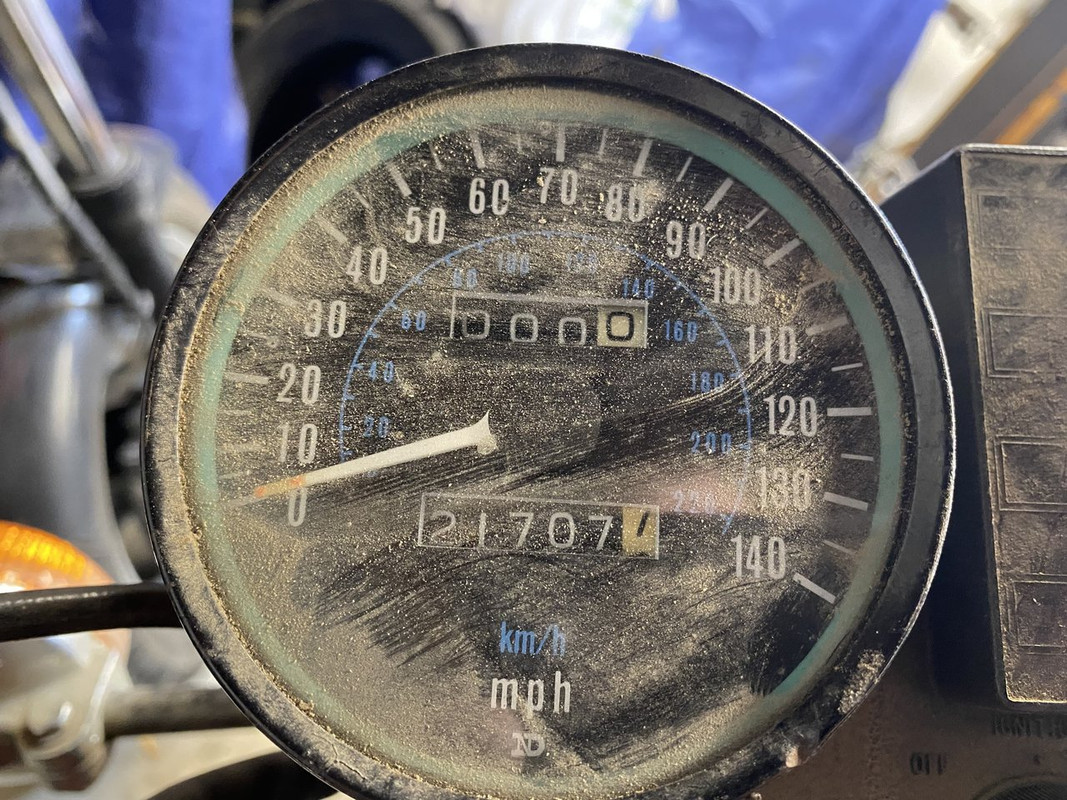 The B model has spoked wheels and a drum brake but someone in the last 40+ years swapped to cast wheels with dual front brakes and rear disc. The rear M/C mount looks ugly but solid.
I kinda have a plan/direction but it may be a bit fluid in nature at the moment.
First thing is to get the bike running. The carbs will take a bath in the ultrasonic cleaner and receive some new gaskets. I estimate that I really only need a few bits to get the engine running. After that, well…I have a bunch of random odds and ends from 15+ years of "good deals". Here's kinda what I'm thinking…I may or may not keep it streetable.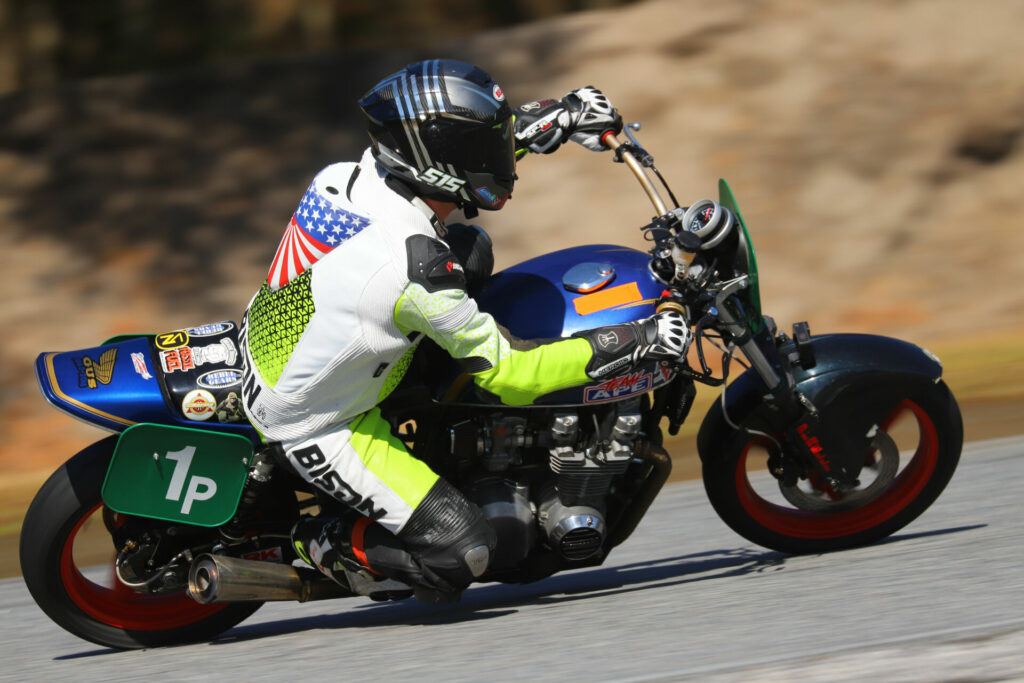 I bought these several years ago. They were fitted to a Zx6E which I thought was a bit odd. The rear does not have a cush drive but the front has provisions for a speedo drive.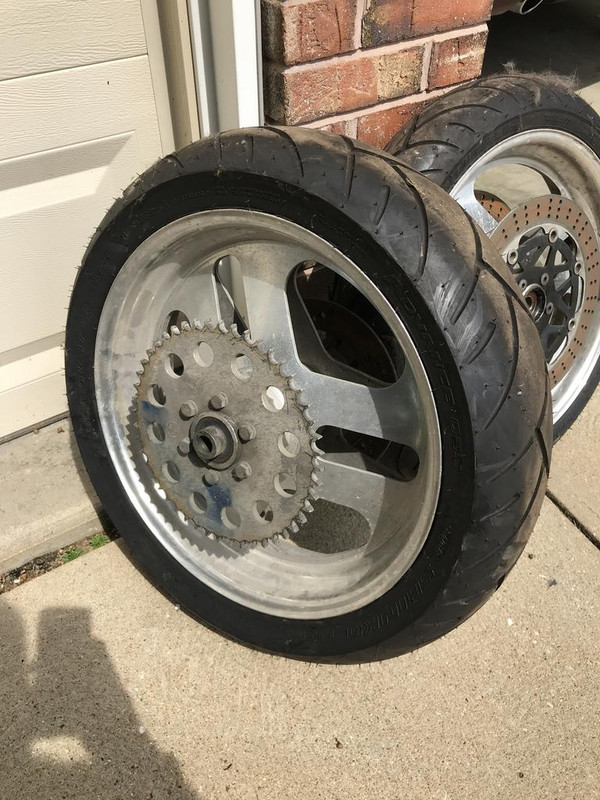 Add in a de-bracketed Zr7S swingarm. The swingarm is steel, meaning I have the ability to easily weld on shock mounts. The biggest hurdle will be overcoming the 244mm pivot width. I think I have a plan but it'll take some measuring and math.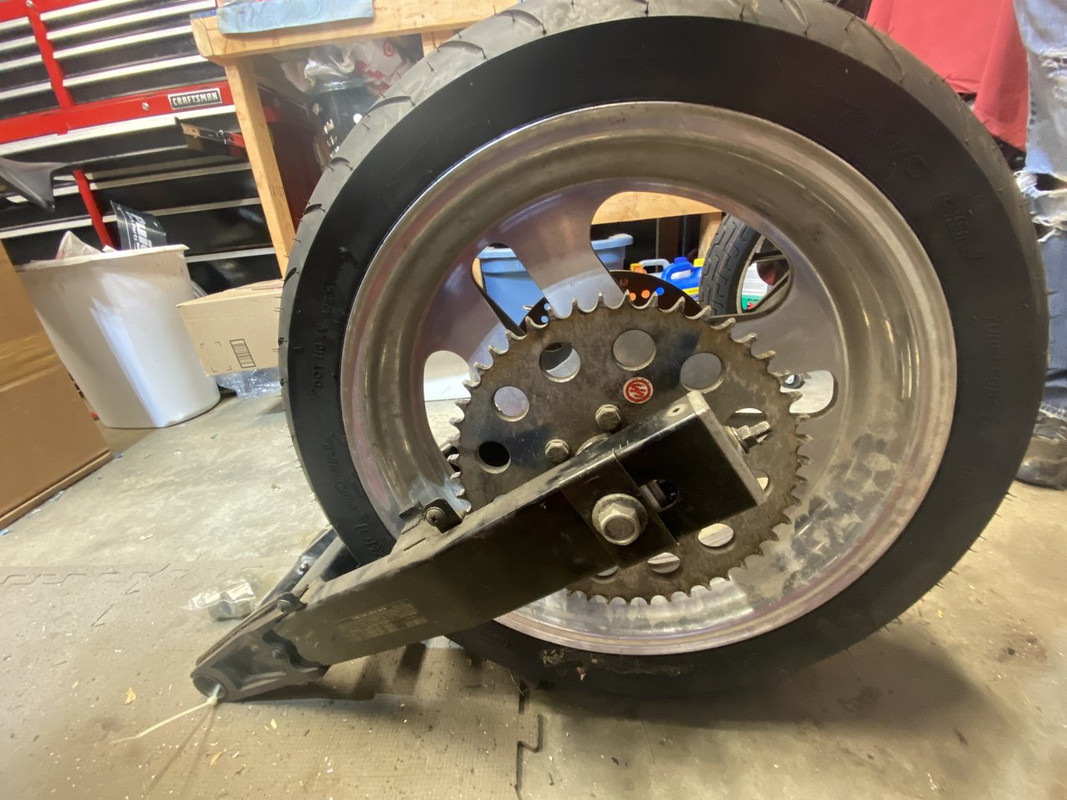 Not shown is a 1995-1997 Zx6R front end. I'll either have to swap bearings or stems (TBD). The Zx6E wheel shares all the same axle components so the PM wheel should be a 100% bolt-in affair.
TAG handlebar mounts are on their way to hold a Bikemaster Superbike bend handlebar. A set of used Galfer front rotors and a gas cap are coming too. I also have a set of aftermarket Gsxr/Sv rearsets and a Performance Machine 2-piston classic caliper to be mounted for the rear.
This may or may not be a quick build. Depends on time and $$ available.
Later, Doug
Last edited: