Been waiting on fork bushings for a GL1800 so jumped back on the Kz for a little bit. Like I've mentioned before, I'm trying to work from front to back as much as possible.
The tach that came on the bike had a fuel level light, but the B-model I has no fuel level sensor. So I dug through my stash and found the brand new Stack tach leftover from the Gpz project. A trip to Yahoo Japan and I now have a special mounting bucket to mount the tach to a Z1/Kz gauge bracket.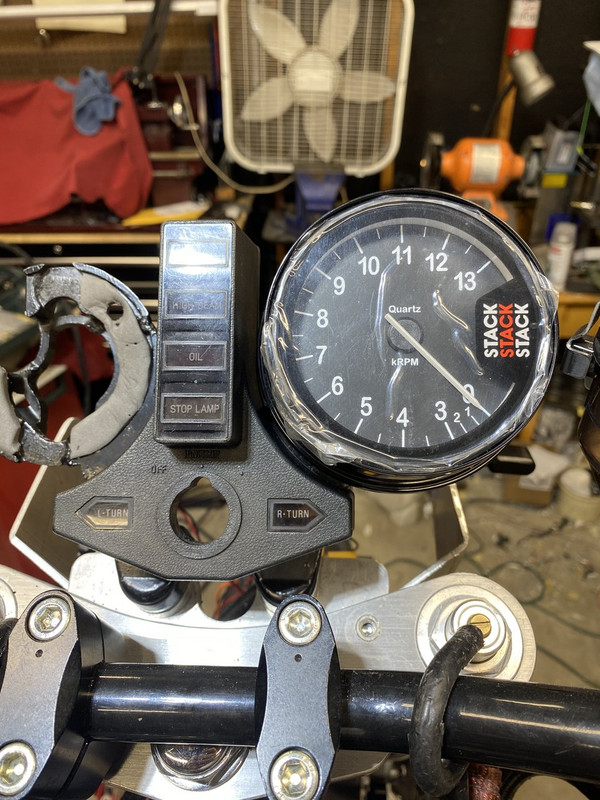 Final mock-up is done. Some better harder, refinish the speedo housing and gauge buckets, and a few other bits and I can call the front end done.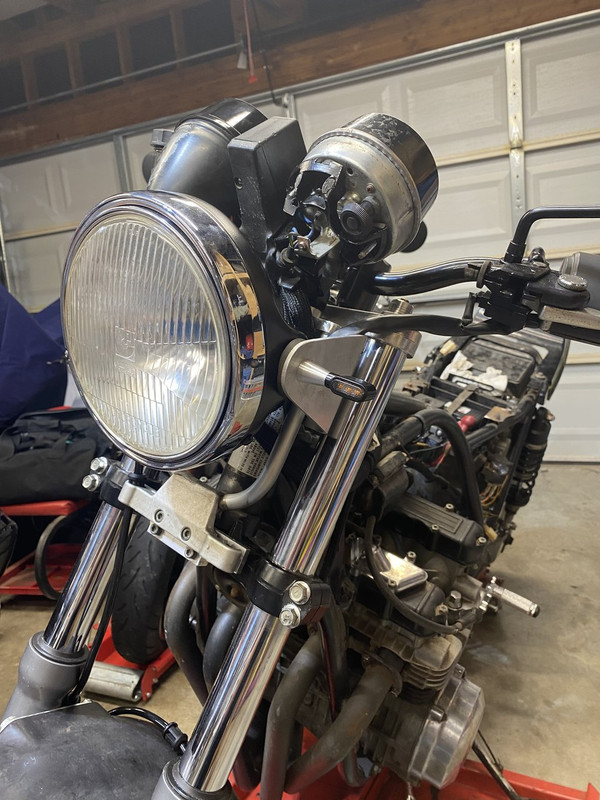 Also modded the tach bucket to put the reset button where the tach cable would pass through.
Later, Doug