this all started because a friend of mine was watching cafe racer tv a while back and kept talking about how cool it was. i've got a little experience with that sort of thing, but didnt think too much more of it. i guess had other things eating up my time. (so this is ALL YOUR FAULT DEREK!)
but when i woke up one morning and realized my kid was going to be getting his DRIVERS LICENSE within the year- the little ember of a thought popped into a flame... an idea... and a project.
the idea was me and the kid would spend the summer building his FIRST MOTORCYCLE. I didnt want to just buy him something, as he'd probably throw it down the road -none the wiser. But if we BUILT something- he might learn a thing or two about engines, clutches, electrical gremlins and carburetion and maybe... JUST MAYBE... have a little respect for the time and effort that goes into something like this, treat it accordingly, and perhaps be a little safer with it.
we shall see.
so started doing some research. Craigslist, ebay, etc etc... and settled on a "bike". It wasnt a BIKE, but more a "bike". But it was relatively close, the price was right, and it was just a step above "basket case."
here are some BEFORE pics: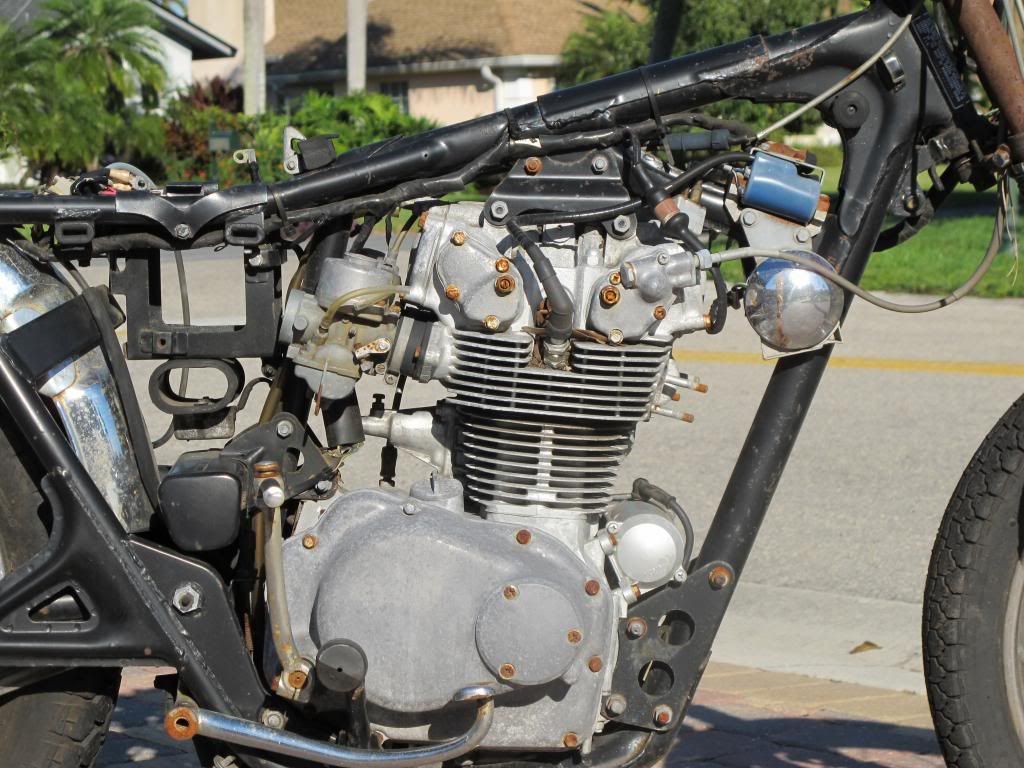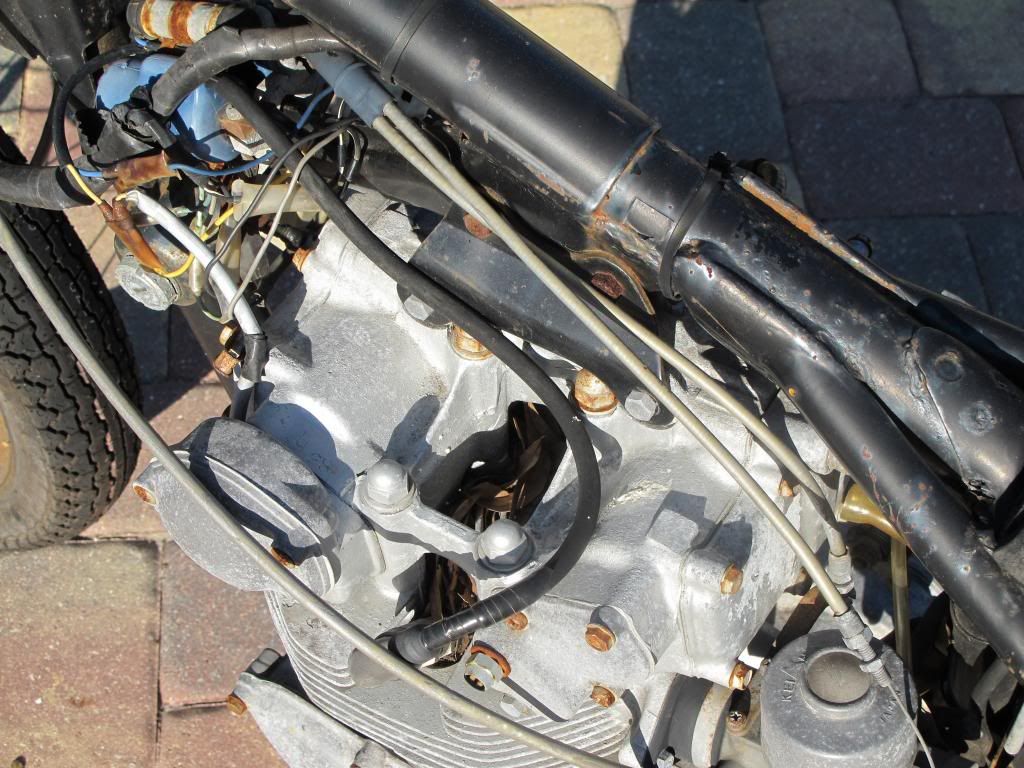 well, you get the idea... (besides, I guess almost every build starts this way, so nothing special about a 43yr old bike, neglected behind a shed)
tires squished water out the rim holes when you rolled it, wiring butchered, carbs locked open and exhaust missing- so heaven only knows the state of the motor. but as we were going to completely rebuild it, all we really needed was a good frame, cases, and hubs. so this was perfect.
well, i wouldnt say "perfect". this is what was hiding behind the carbs when we popped them off...
oof. never seen that before.
from help from the DTT forum, turns out is was a mix of shellacked fuel and rust -and nothing to call the CDC about.