You've been mostly-dead all day.
DTT BOTM WINNER
The 1972 Nopar Volksrod Hellride with my daughter Stella, who is totally geeked out for this ride.
Okay folks. Another car thread. For better or for worse, there are very few internet forums with an interface as good as Simple Machines. I like this crowd and I love this site, so you guys get all of my BS. I've been back and forth with a guy in Milledgeville, GA over a moto swap. He really wanted my 1970 Roadrunner and i really wanted that Roadrunner out of my garage. It's just too far gone for me, and he builds and repairs cars for a living so he's set up to do anything. He originally had a built sbc 350 with a Wieiand supercharger, but his notion of value and my notion of value for the kit was just too far apart. He finally came back with another 350 sans a supercharger and we made a deal.
1980's pre-Vortec 350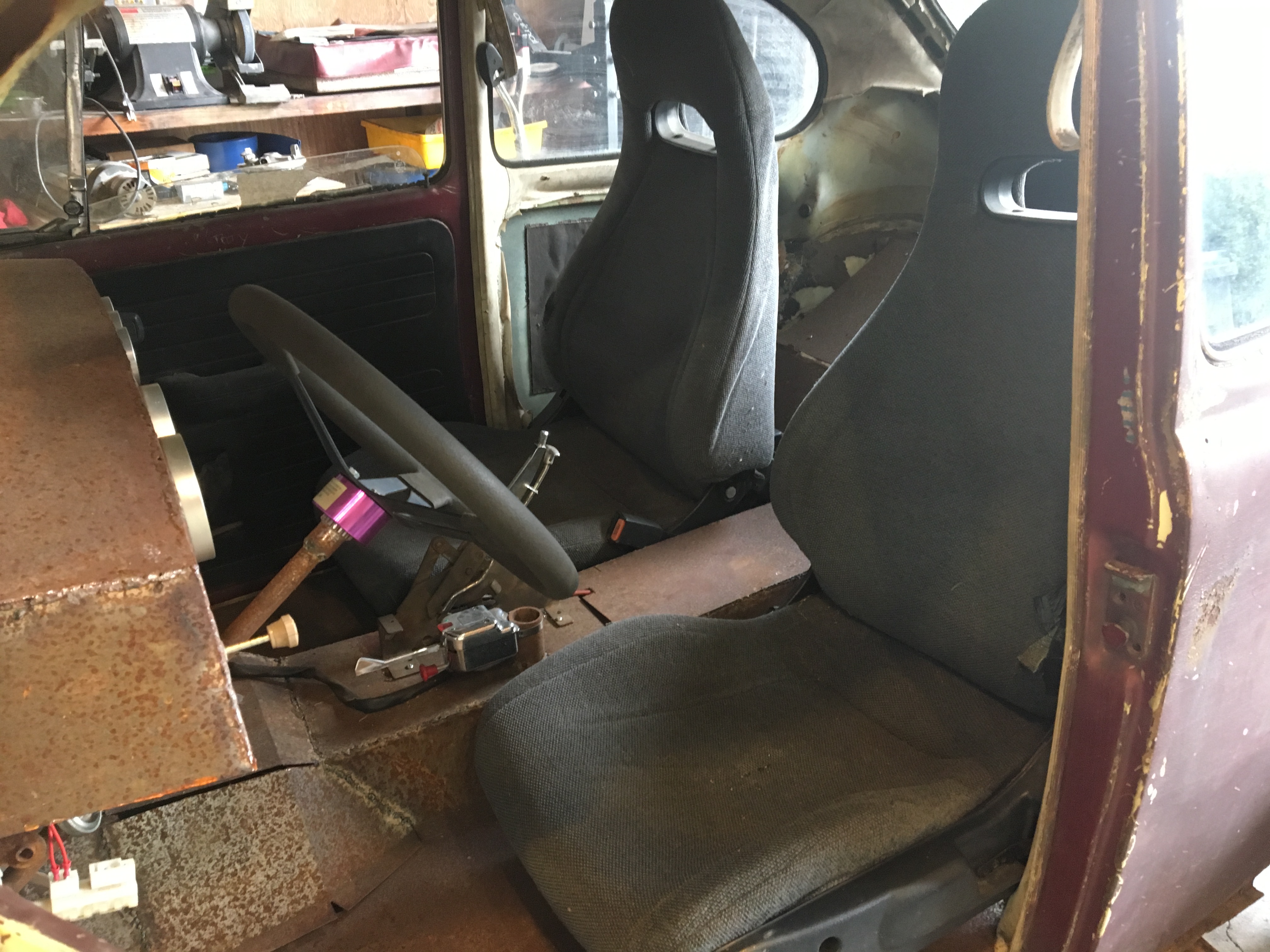 1989 - 1992 240SX seats
The dash and a really bad, or at least bad to me, exposed wiring harness
Bart D hole rims and Mickey Thompson ET Street R rear tires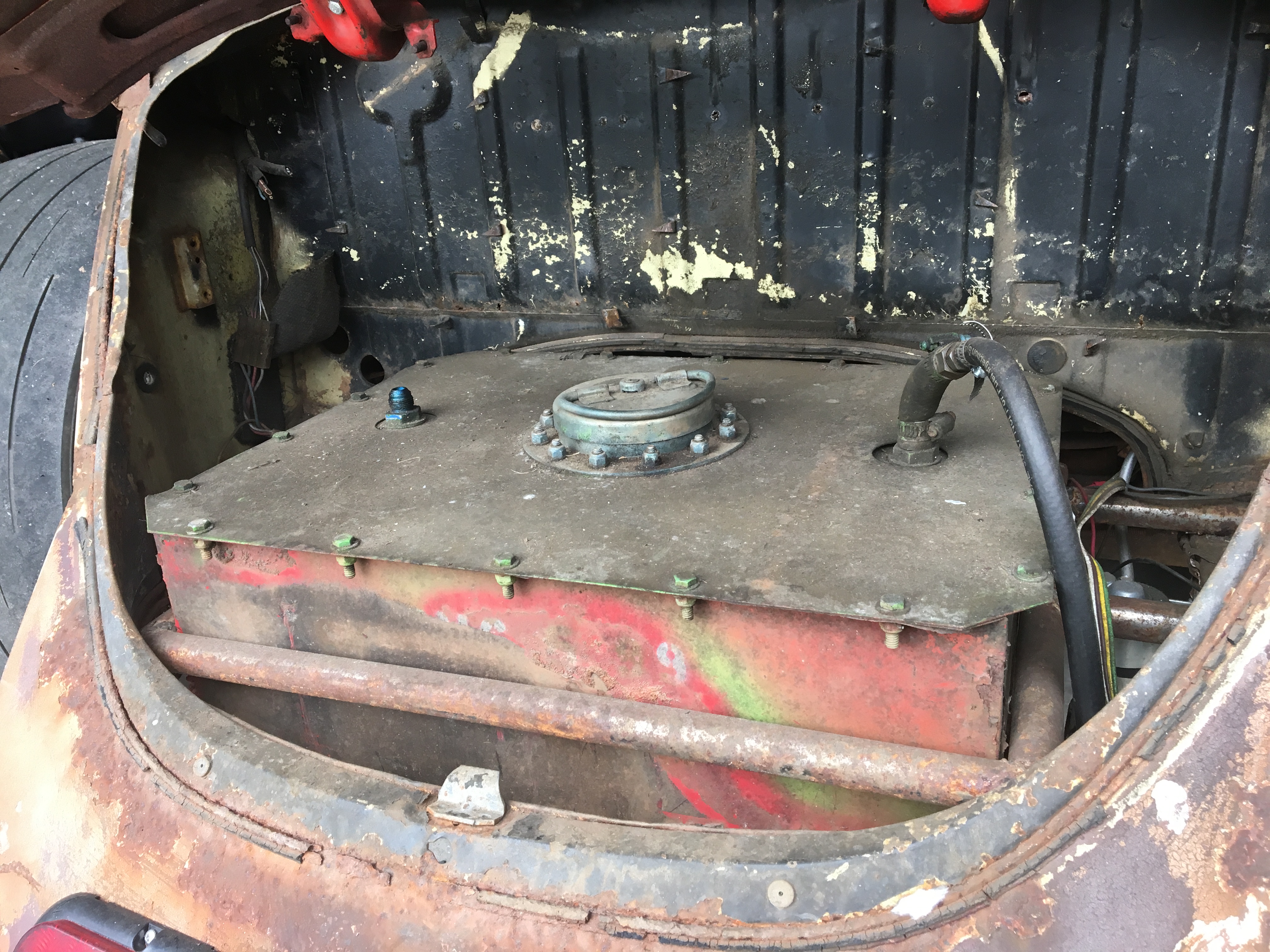 (Possibly Jax Pro Sport) fuel cell located in the engine bay. I love this setup.
This is where things really get a little funny. There are some good decisions that follow, but some craftsmanship issues. Torch cut brackets, some questionable welds, etc. The car is setup to be able to adjust ride height in a similar fashion to a race car, but there is no damping shocks front or back. There are just springs (coil-rear, leaf-front). It makes for an interesting ride. This is where things will absolutely be changed or redone. Most of the running gear and rear end is 72 Chevelle...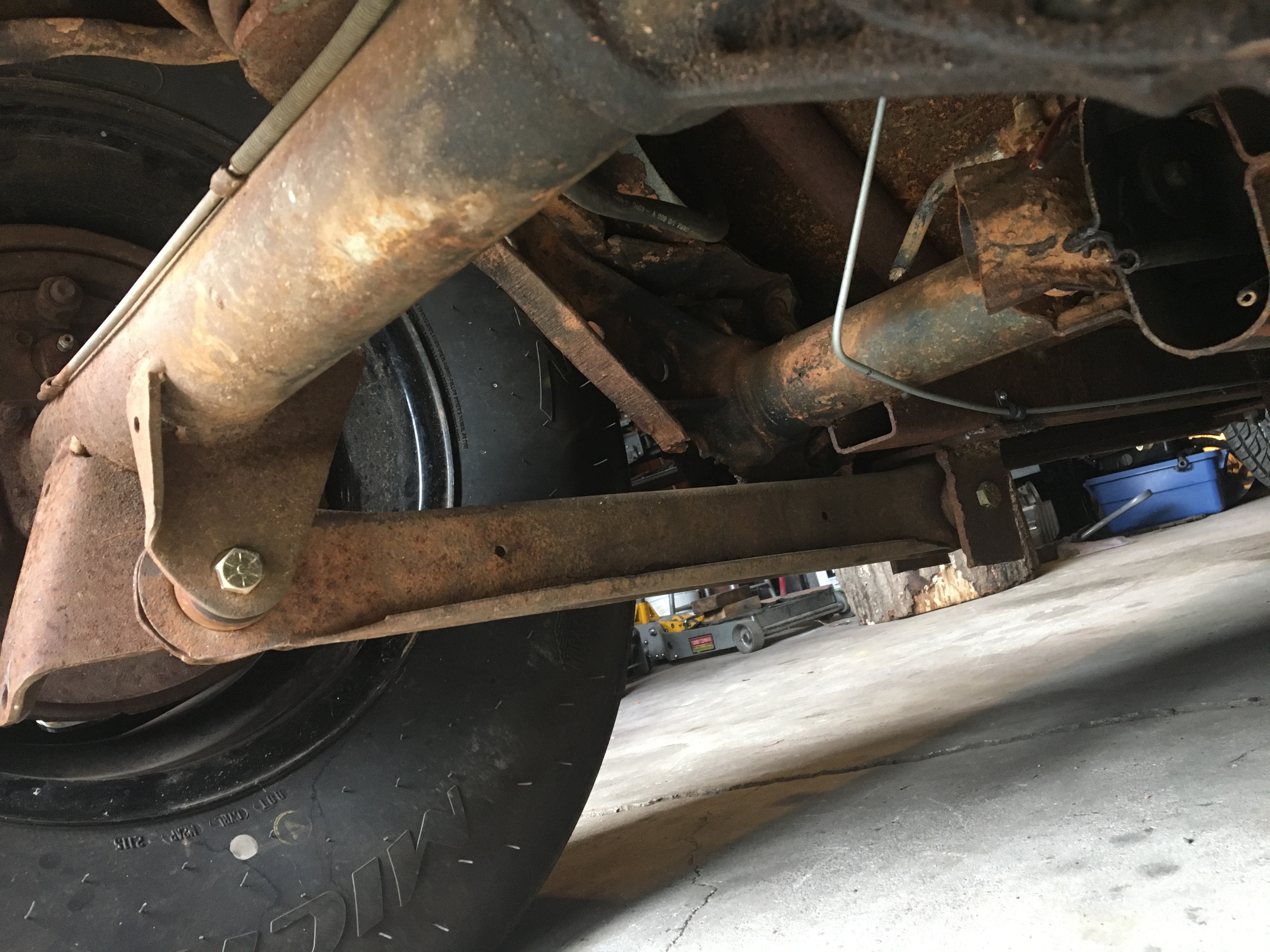 Note the torch cut bracket attaching the traction bar to the frame
custom driveshaft
Rear springs. You can see the adjuster at the top (left in pic), which is adjust inside the cabin
So there it is. The beginning of the end. Hopefully, we'll see a bunch of changes, including a much cleaner look.