You've been mostly-dead all day.
DTT BOTM WINNER
The last project to come out of my Mid-Ohio haul is a '72 XS650. We were hanging out at our swap spot when a dude approached us figuring we were the perfect suckers to take his buddy's XS pile. BradJ's freshly painted '77 was for sale and our spot is right at the back entrance to the parking, so the dude didn't have to look hard. Later that day his buddy drags BradJ and me out to his truck. I'm thinking it's a pile of parts for Brad to buy cheap, but somehow I walk away with a $200 handshake.
I have zero experience with an XS, so it will be somewhat of a learning curve. I have one complete bottom end and enough to build two complete motors. The mostly complete chunk will have to be a map for the initial build up.
My plan for when I finally got an XS was to build a chopper. Yes, the eleventy billionth XS chopper. Then the peer pressure and drunk talking set in and we are staying away from a chopper. It's been my desire for quite a while to build a vintage desert sled style bike and with such a close resemblance to a Triumph engine, I think this XS would be perfect. Plus, there's enough meat that I can take the other engine pile and stuff into another XS hardtail frame later.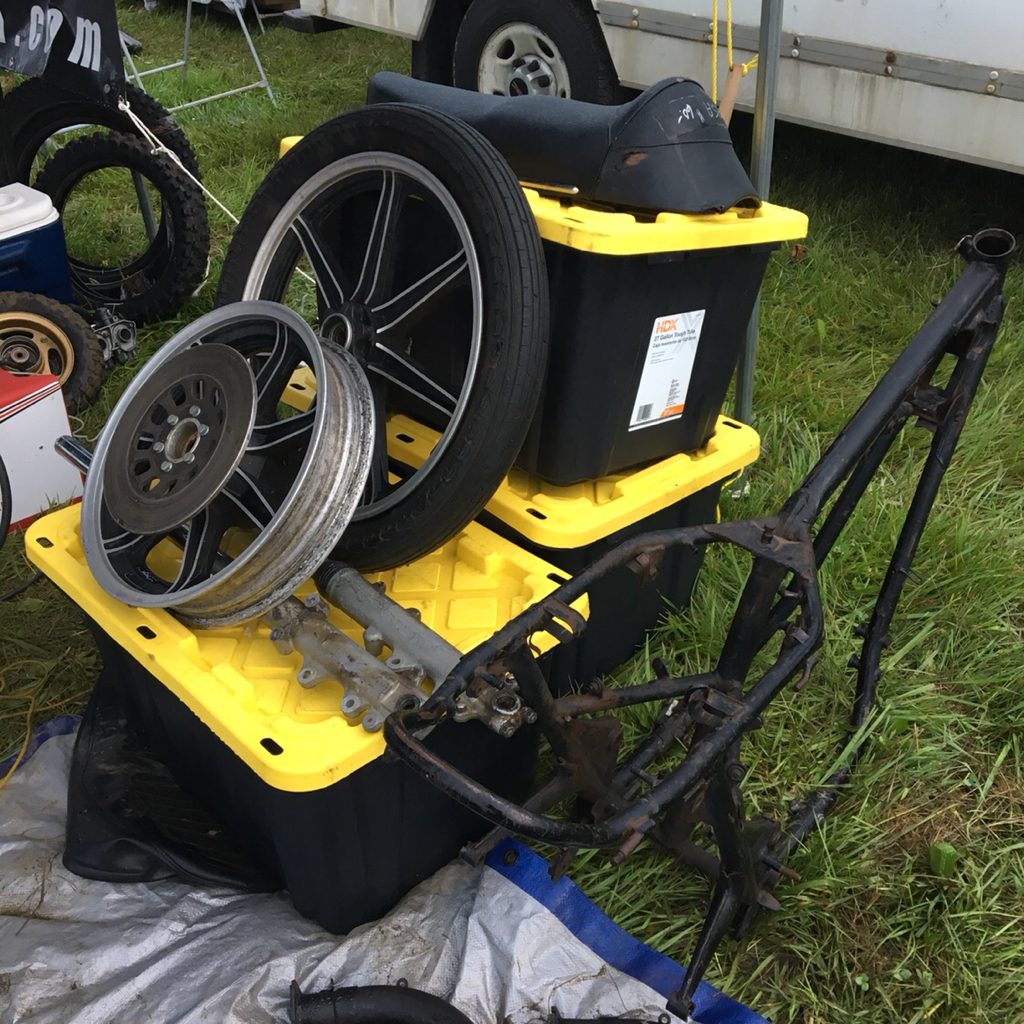 Sent from my iPhone using Tapatalk