Here is a little build thread on my dt3 build. Its going to be a cafe style build with a bratstyle seat. Ive already got a bit of work done to it and i have a thread on yamaha-enduros but i thought i would share it here as well.
So im just gonna start posting some pictures and keep you updated with my build.
So here is what the bike looked like before I did anything to it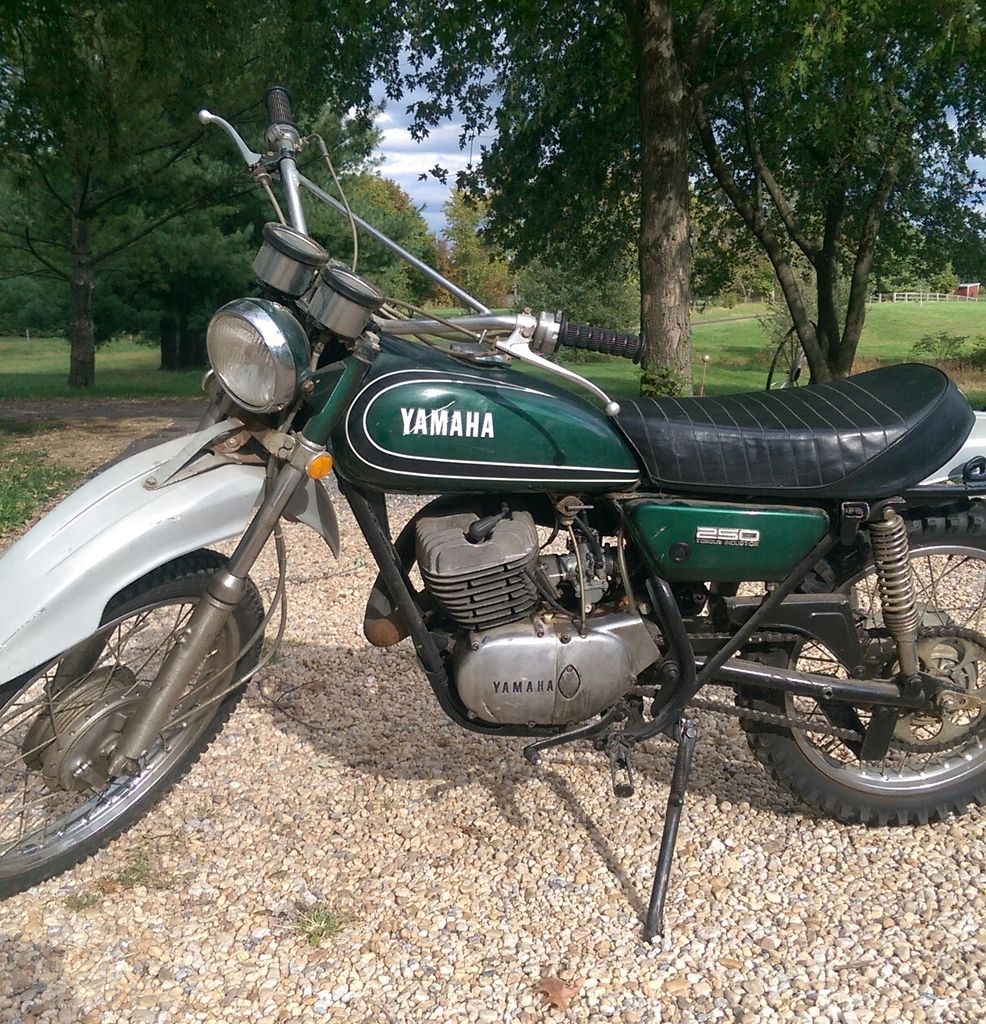 So pretty early on I shortened and detabbed the rear loop and bent up a seat pan for it(you will also see some crude rearset mounts but i ended up redoing those)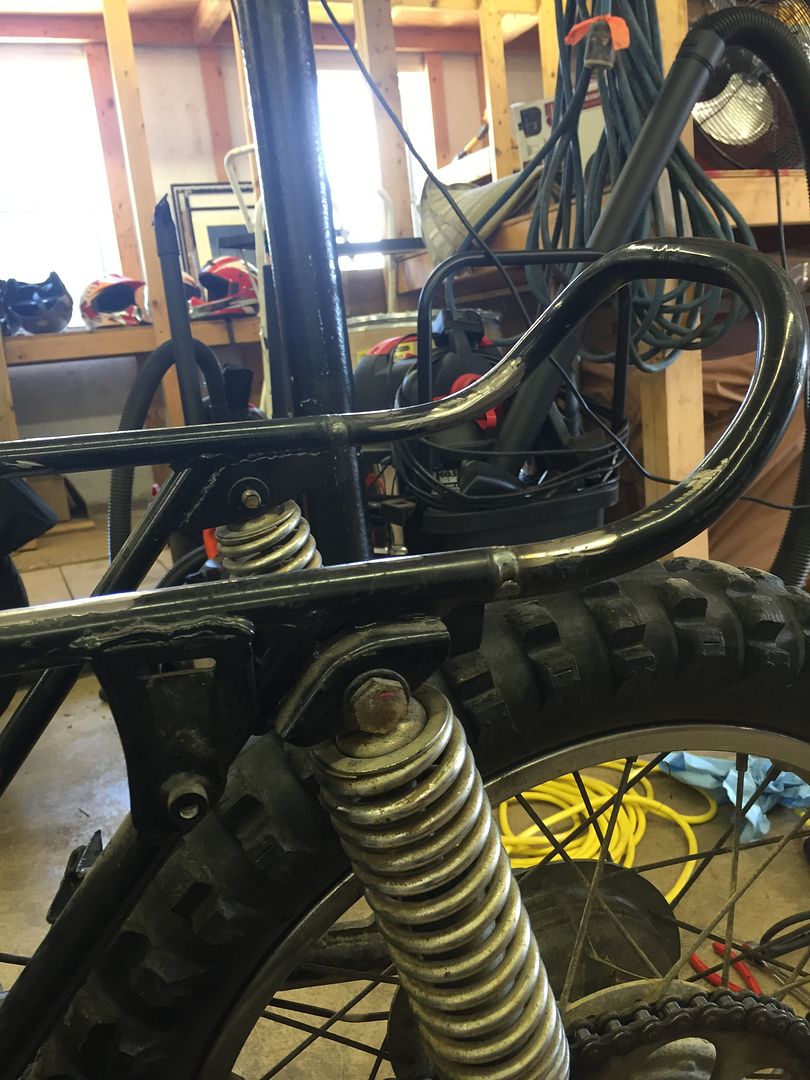 Then I took the bike apart and detabbed the frame and welded on tabs for the rearset mounts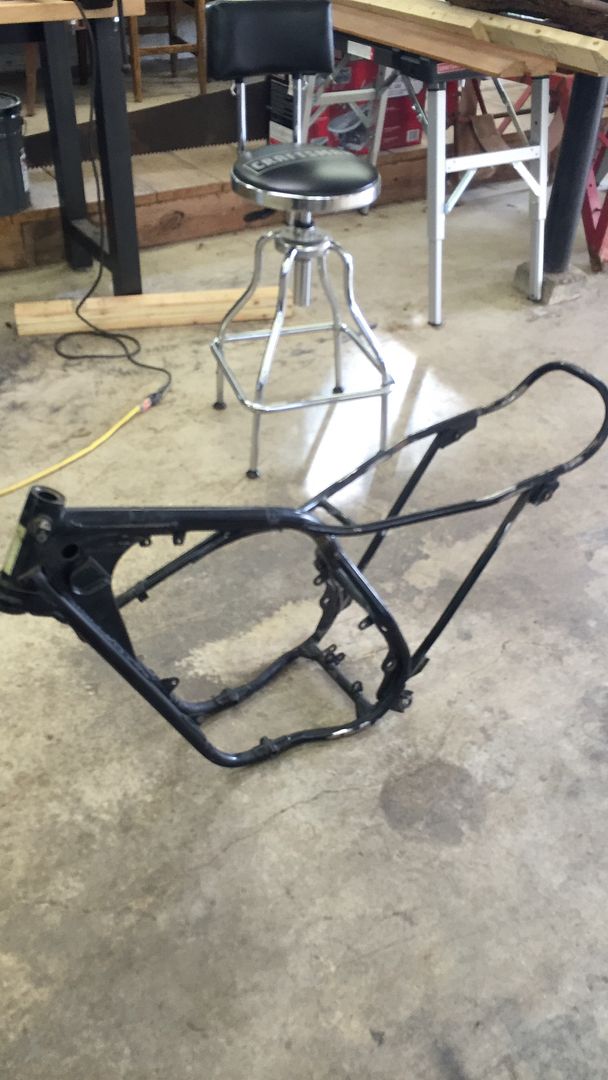 Next I cut out some new rearset brackets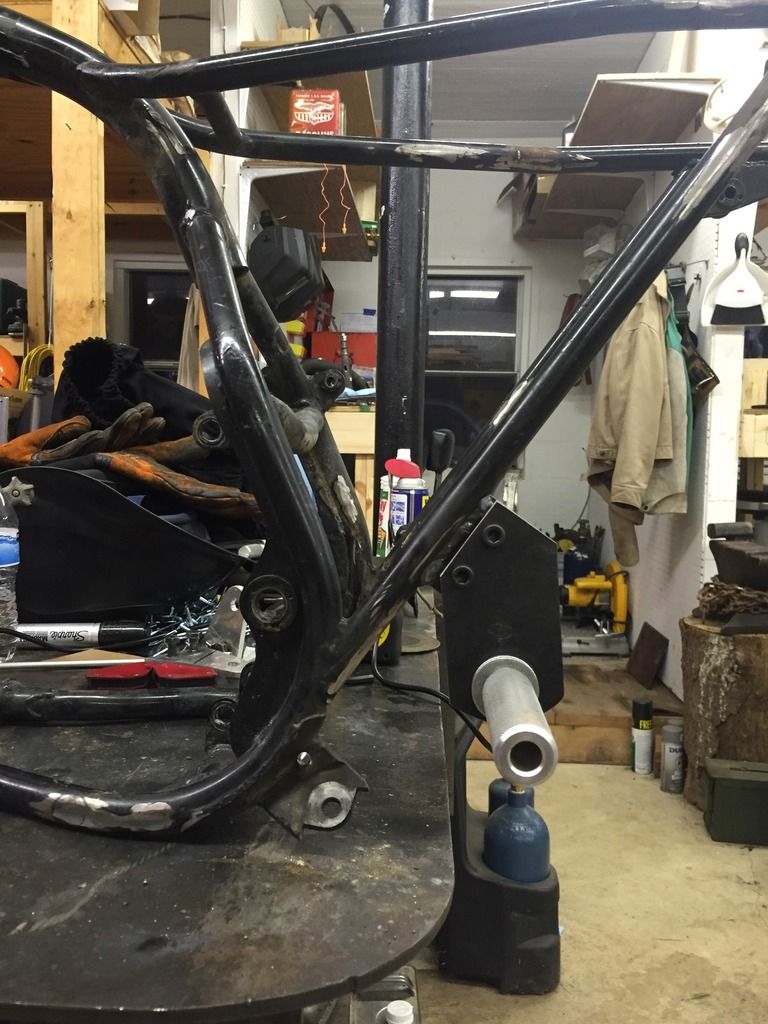 After that i put assembled some of the bike so i could do a little parts mockup and measure how much i needed to shorten the forks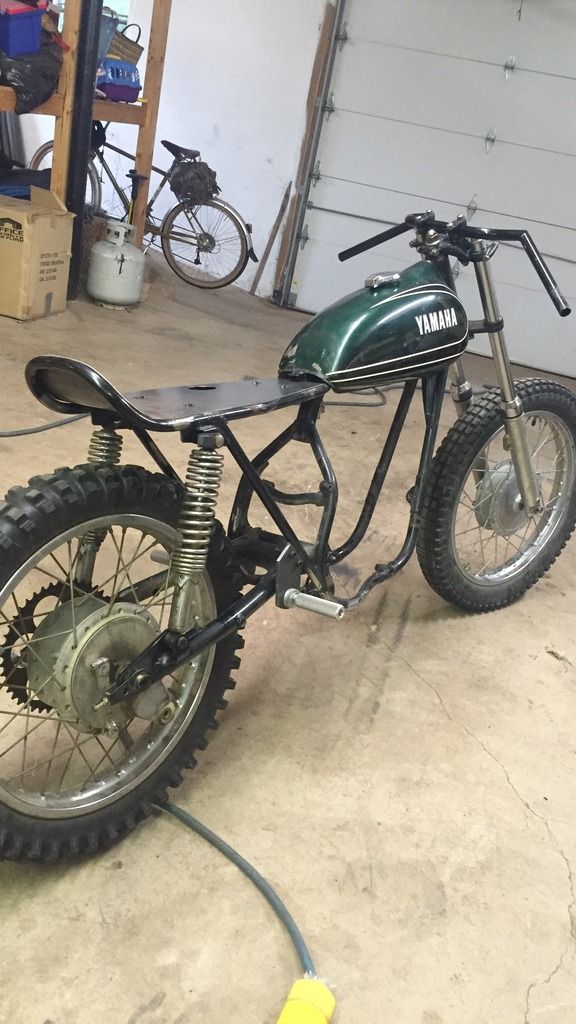 After i shortened the forks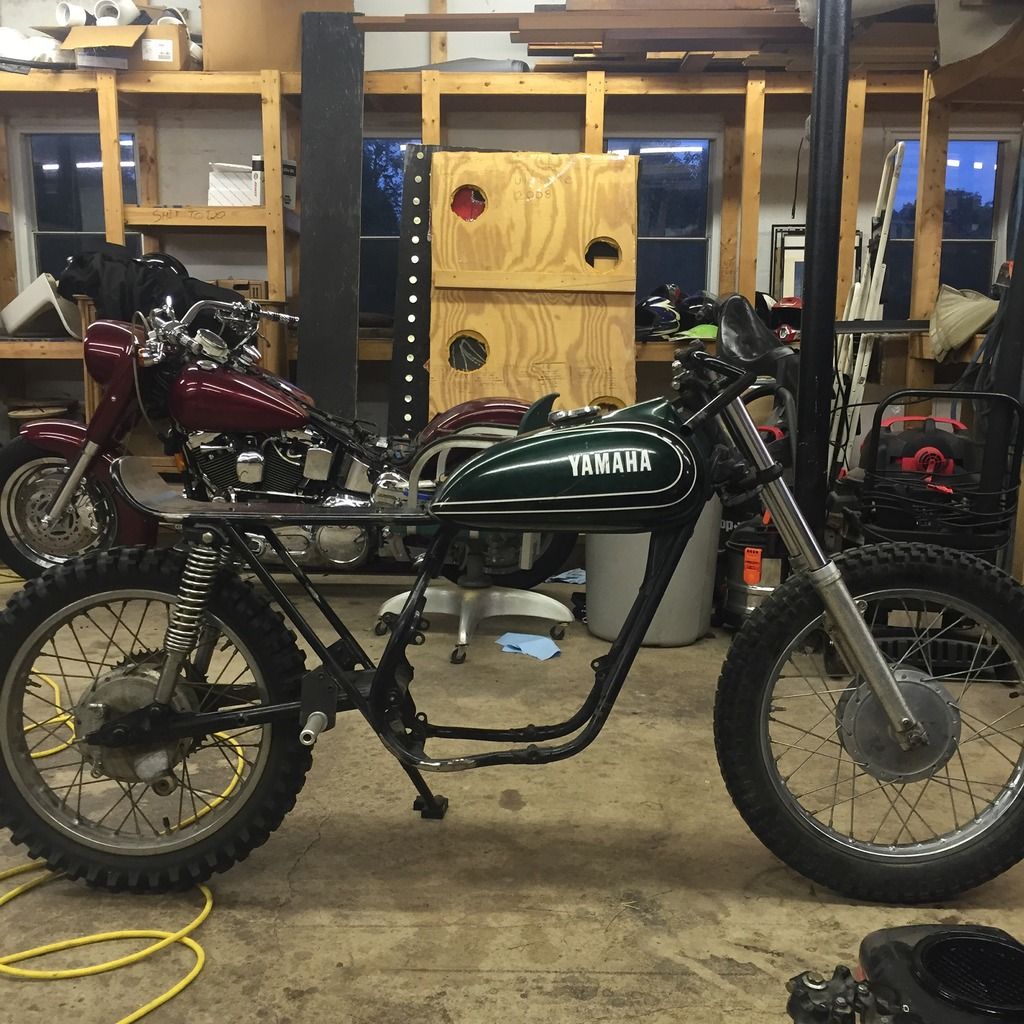 Fabbed up some headlight mounts and clip on handle bars
And mounted the turn signals and made up a license plate mount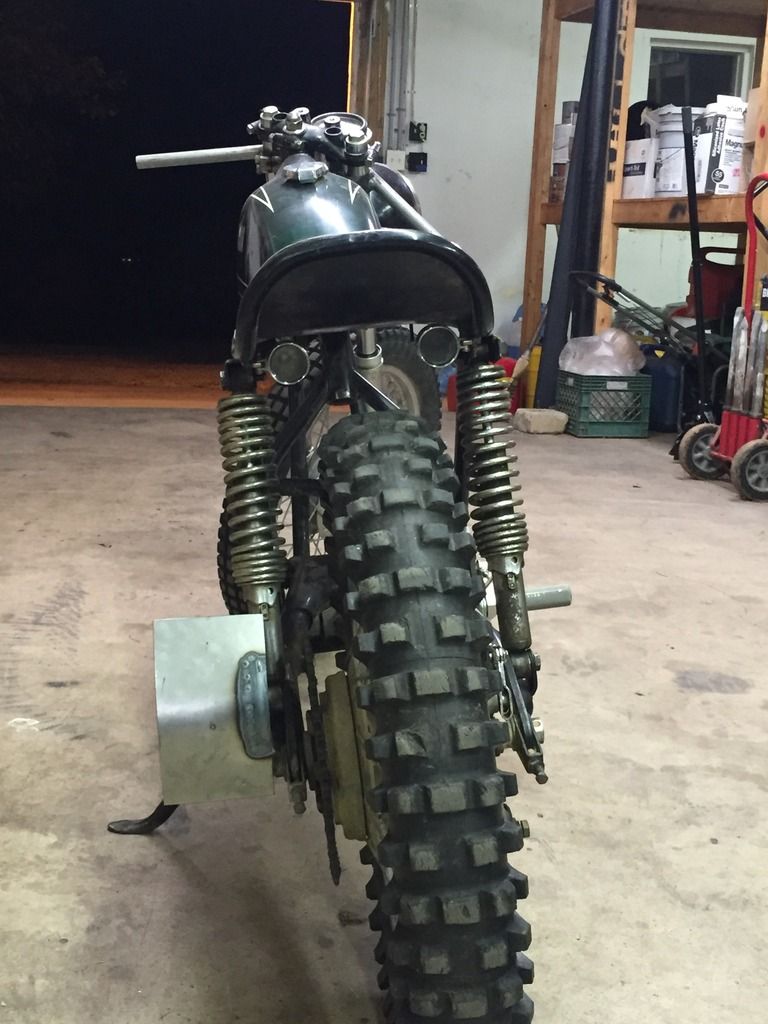 And thats just about where i am with the build right now, I should be taking the frame to get powdercoated soon. I will keep you posted.