Build it and they will love
So I am going to catch this up on here from another forum. I was more active here when I built my XS1100 Cafe, So why not stick around?
Well, here we are again, a shit box bike that needs to be saved. Long story short, it looks to be a '72 Motor in a '75 Frame with a welded on Bolt on Hard tail. Clearly owned by the wrong people for some time, but I suspect the person who originally built it in the late 70s had a decent bike. I have been looking for a beater platform to use some of the parts I've saved up for a few years and this one came to me cheap. by cheap, I will say $450. It doesn't run, but it did come with a classic "I was riding it up until last month" warranty.
I will try to get this thing in the right direction and see where it ends up. I have built a few bikes, but never a rigid bike so this will be more of a learning experience than anything. It will be a bit of a Father/Son deal with my dad too.
Pros:
$450 w/NH reg
Hexagon Oil Tank
Flawless Peanut tank
Mikuni Carb
Borrani Front Rim
DEW MFG Triple Trees
4+ ? Showa Forks
Decent Tires
Cons:
Everything was painted black or red.
Hardtail is eh
Rake job is eh
"Jockey Shifter"
Door bell push start
Overall dangerous wiring
Punisher "Theme"
Leaking Head gasket
I had to buy it at night
Anyways.. Here is what I started with and we'll see what happens. Trust me, I basically bought it for the motor and barely the roller, everything else sucks.
From CL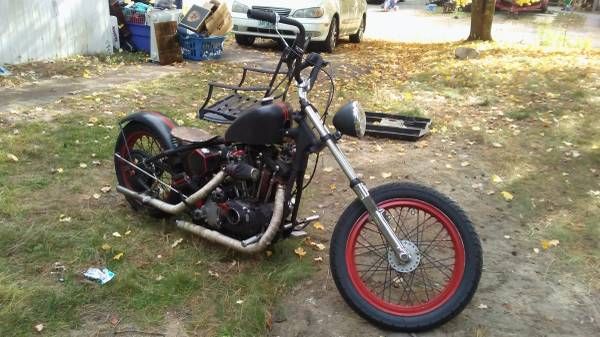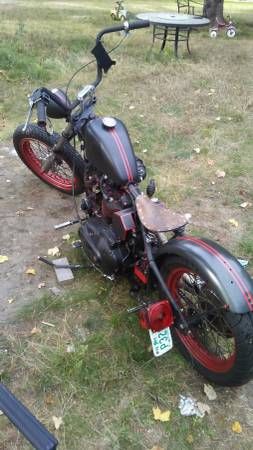 Home, Pretty Much what I expected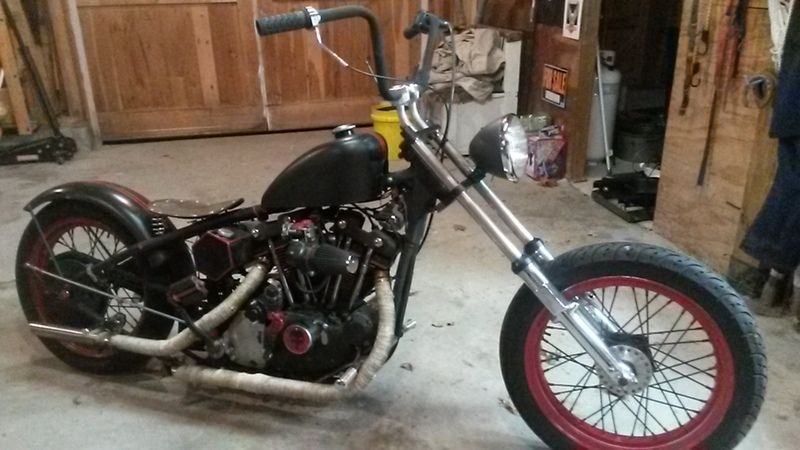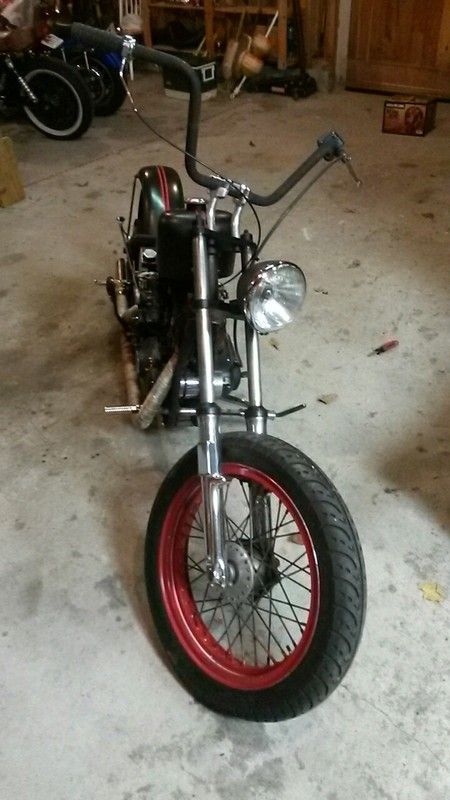 12/1: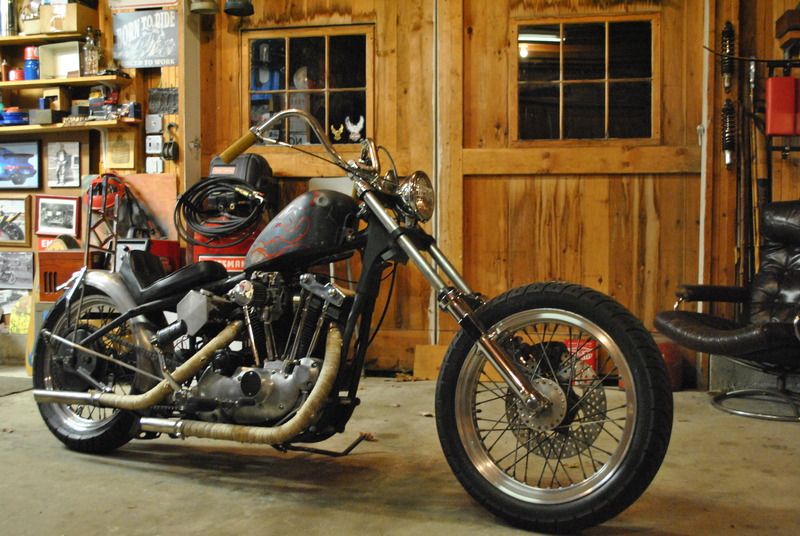 Scary. This wiring just in time for Halloween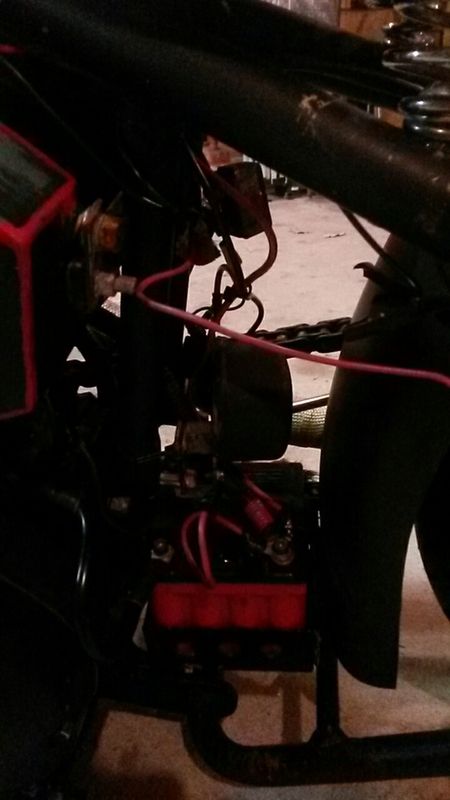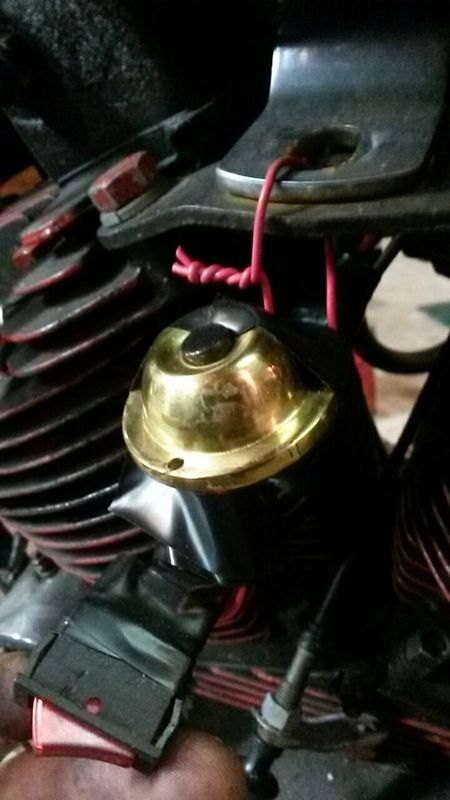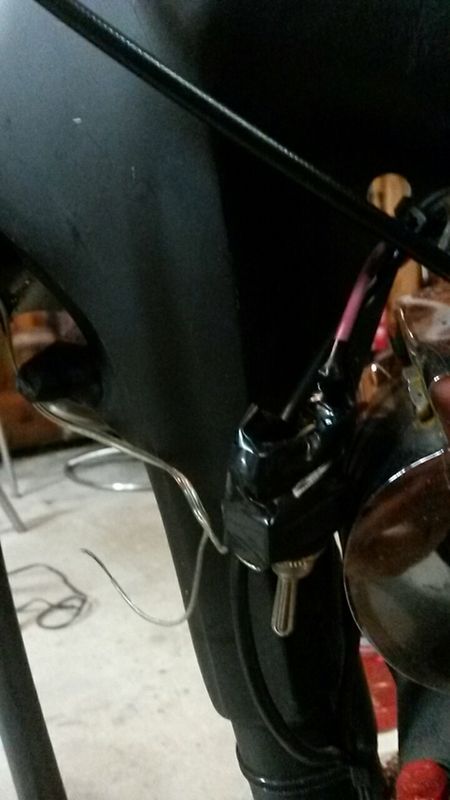 Just Wow.