What's up guys. Been lurking here for a few months, figured it was time to make a build thread.
I'm Dan, I'm a mechanical engineering student, photographer, and an all around gearhead. Been into bicycles my entire life, I have a pickup truck that I drag race, and a Miata that I autocross (I'm hoping to get it on a real road course this summer). So basically if it has wheels and/or an engine, I like it.
Over the last few years all of my good friends have gotten into motorcycles, and I tried to fight the urge until at one point last summer I got fed up with everyone ELSE'S bikes going in the bed of my truck. So when I picked up my buddy first bike for him, I swore that the next bike that went in the bed of my truck would be MINE.
After much late night thinking, I realized that if I sold the hardtop for my Miata, I could afford to buy a bike that needed a bit of work. I've always liked the SOCH 4-cylinder Hondas, and at some point in October I happened across a 1980 CB650 Custom. Sort of the redheaded stepchild of the SOHC/4 bikes, but I found a few customs that I liked, so I decided to take a look at the bike. It had an awful sissy bar, crash bars, and all of the obnoxious '80s chrome that Honda decided Americans must want, but with some persuasion it fired up, and overall was in very good original condition.
$700 later, this was in my driveway. My overall goal with the bike is some combination of bobber/brat/tracker... Basically I'm just going to do whatever the hell I want with it, to hell with the labels.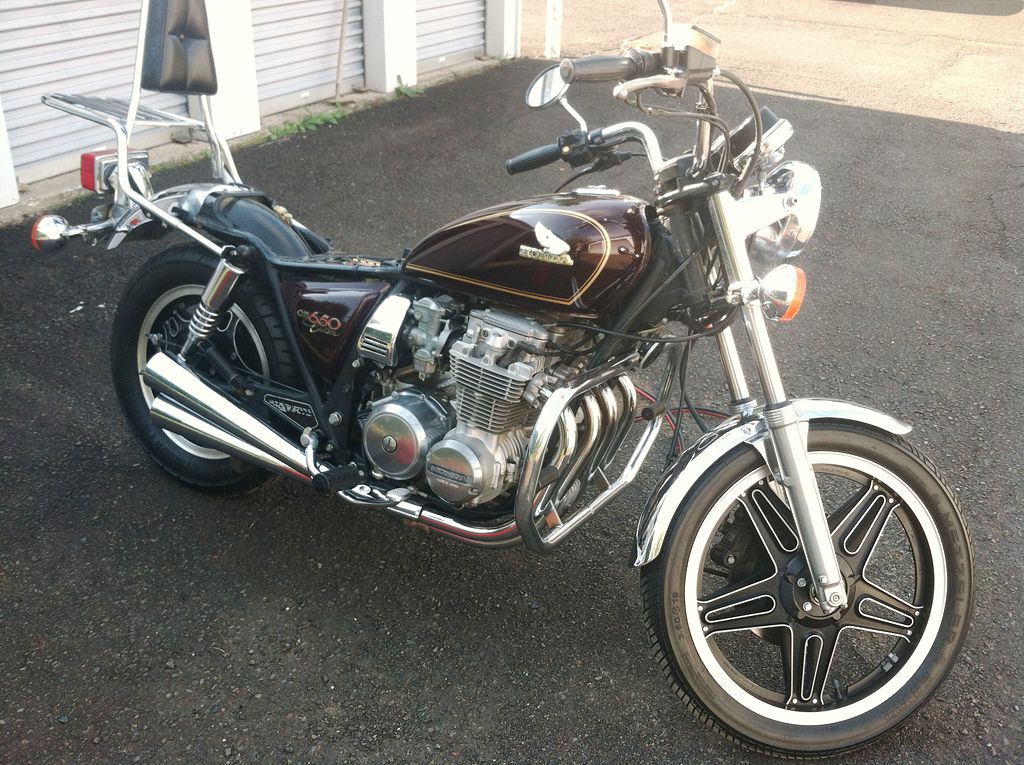 The sissy bar came off ASAP, I left the crash bar on until I was confident moving it around the garage. ;D
1980 Honda CB650C
by
Dan Valanzola
, on Flickr
After fighting with the carbs for a few weeks, I got the bike firing on all four cylinders, and added drag bars.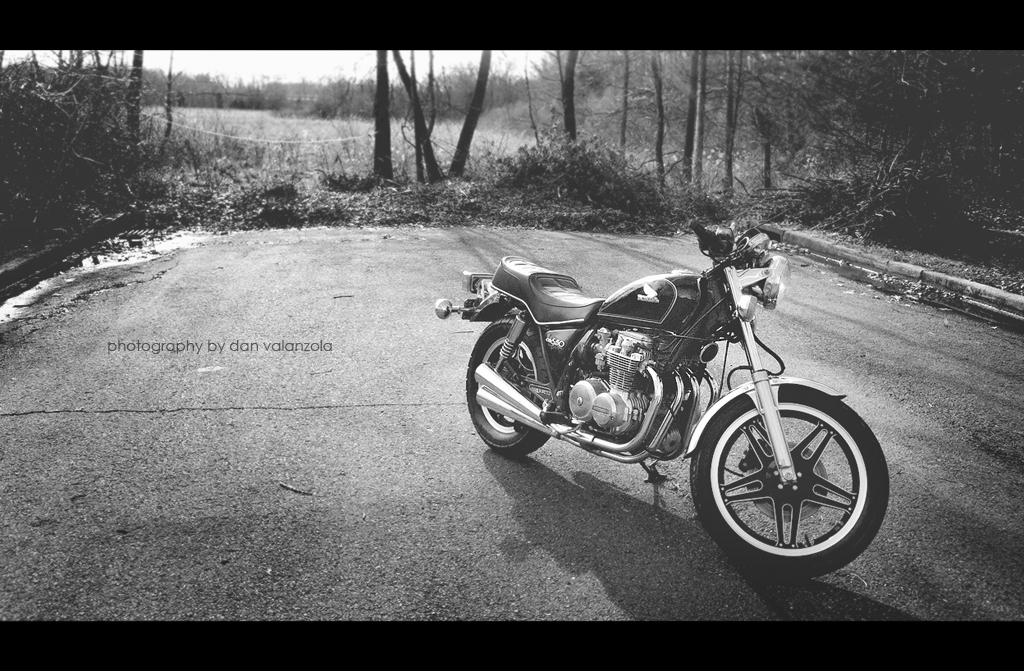 Got the CB650 running!
by
Dan Valanzola
, on Flickr
It was at this time that I realized that the charging system was not working. I had the rotor rebuilt, and found a regulator/rectifier on ebay for $30.
I was also working on a rear frame loop.
Hated how that look, so I ground off the tack welds, and got rid of some of the upsweep. I may still make it even flatter, but I haven't had a chance to mess around with it much since school started back up.
The final seat should be something along these lines, though the proportions in the photoshop are all off.
I've also been some little metal projects, mostly light mounts.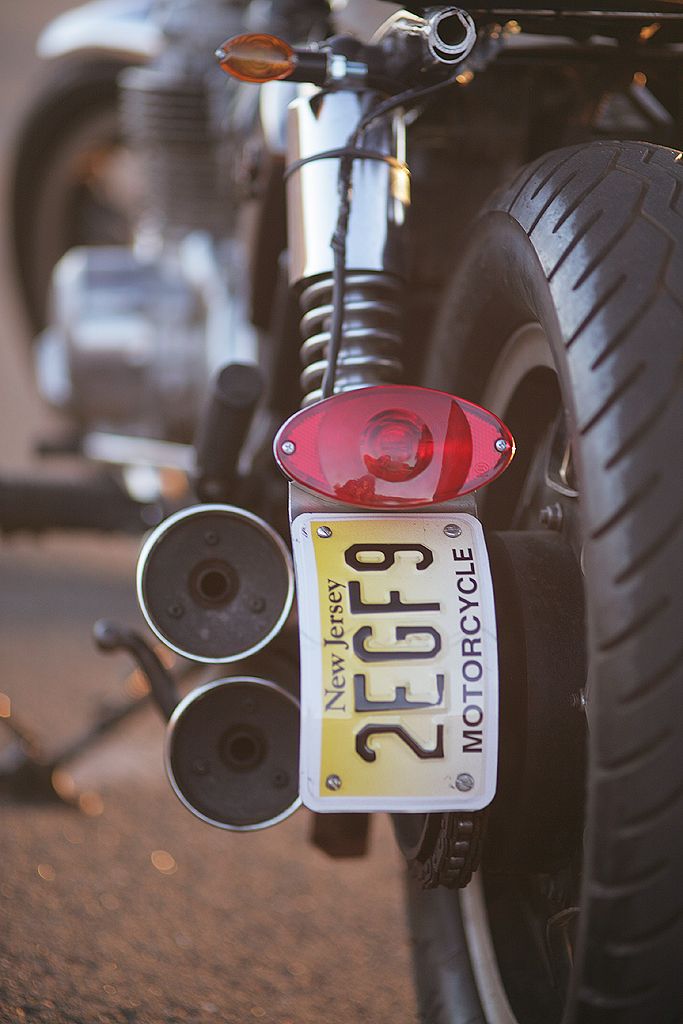 I took the bike on a ~60 mile round trip to school today, it's still bogging pretty badly under 3000-3500 rpm, so I'll have to do more troubleshooting, but overall it did well. To do that ride though, I had to make a temporary seat.
I may have been drinking while making it...
So that's about where I'm at now, here are a few real pictures I grabbed on a test ride yesterday.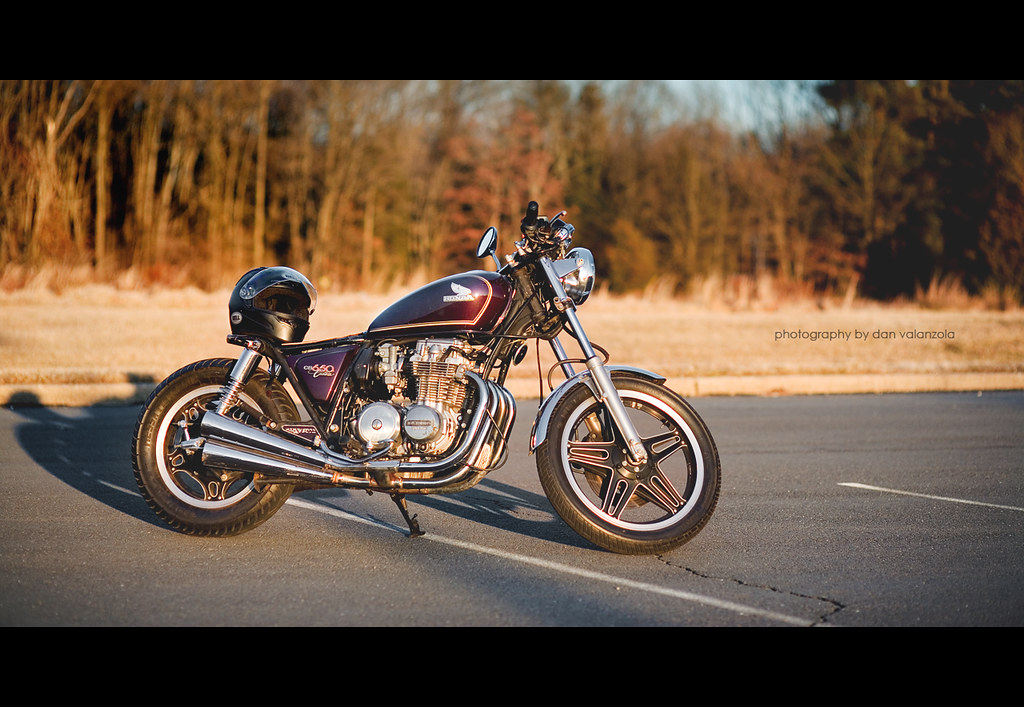 1980 Honda CB650
by
Dan Valanzola
, on Flickr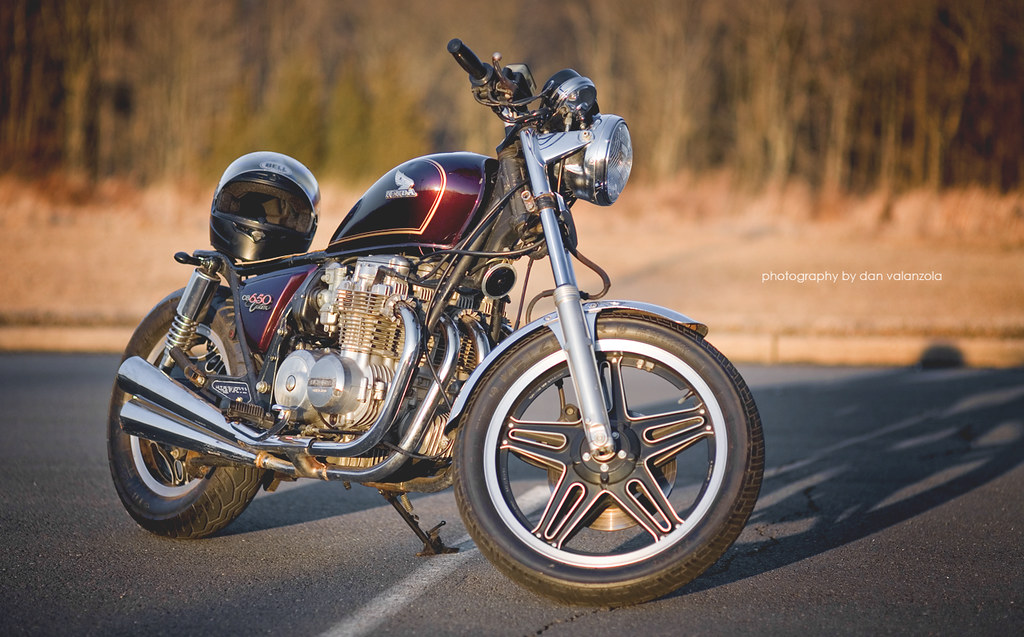 1980 Honda CB650
by
Dan Valanzola
, on Flickr
1980 Honda CB650
by
Dan Valanzola
, on Flickr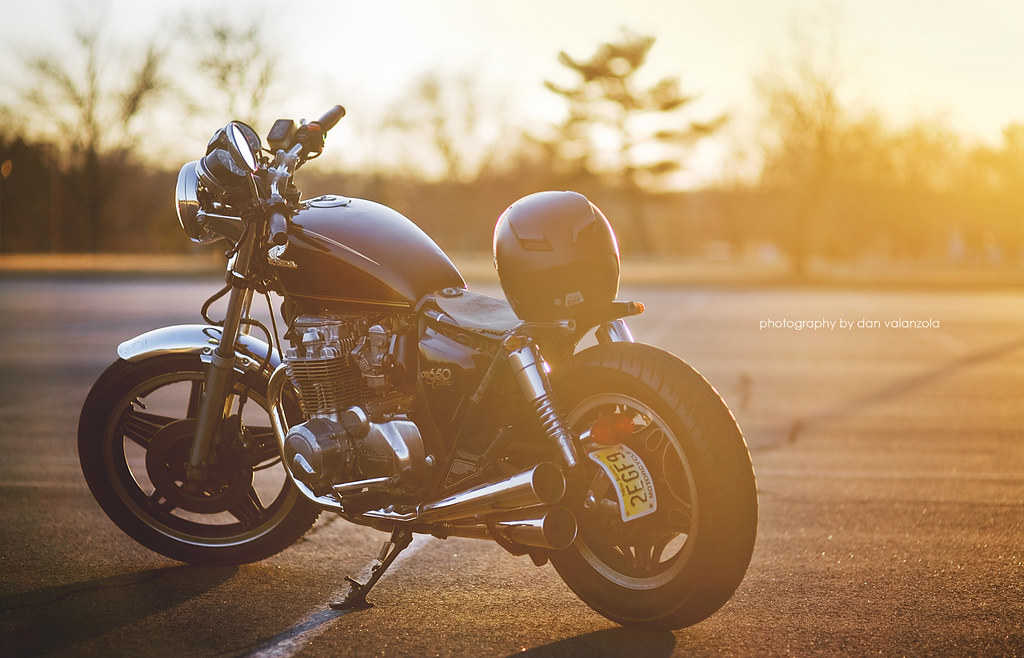 1980 Honda CB650
by
Dan Valanzola
, on Flickr
Looking forward to getting some input and learning even more than I already have from this site. If I'm doing something completely moronic, I expect to be told! ;D