The DOHC 750s have their fair share of challenges to build up. I would say the Nighthawk more so. But, I attempted to make it look half-decent and i think I did, so time to document it in one place.
Truth be told, i wasn't sure if i'd ever get this bike done so i never created a build thread, but have posted all over other threads that it's time to consolidate. (With Tim's help).
Going to put a few threads together into one, and i'm going to fill in A LOT of gaps with additional pictures
The start - As it looked on craigslist.
Kept indoors. Maintained well, then neglected for a long time. It was cranking over but not a runner.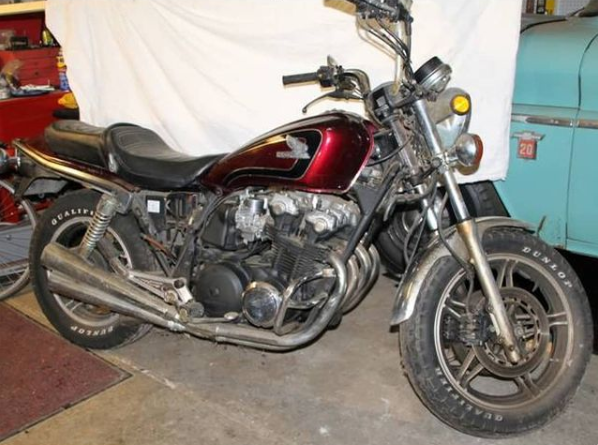 I got it running just enough to know it had potential, and started taking it apart the same day. I liked things about it. And i hated A LOT of things about it.
Always loved the inline 4, ever since i was a kid, but couldn't stand anything else on it.
Hated the 4-4 exhaust, the 16" rear wheel, the forks, the weird shape tank, the auger handlebars ...
The carbs were a mess and a reason for the no-run condition. Sat for a long time. Gummed up, but otherwise fine.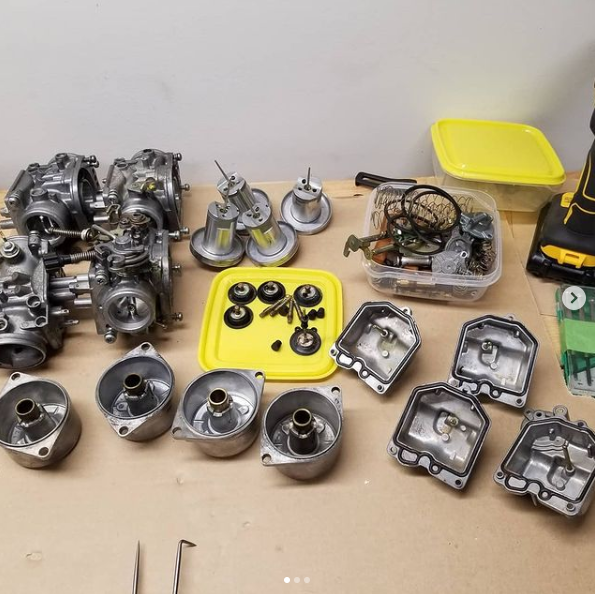 cleaned them and spiffed them up a little with a polish and new stainless steel hardware and new gaskets.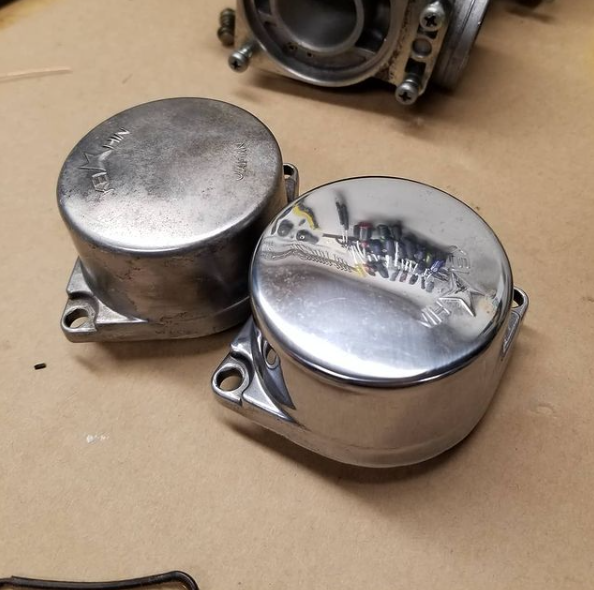 Did i mention i was new at this? .... i did not know the forks had any air in them. I was wrong.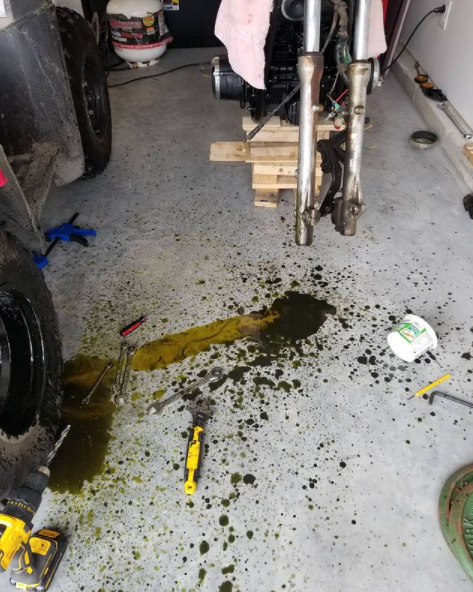 Starting at the back - I threw on a 17" wheel from a 1992 nighthawk. I wanted the 17/19 setup for better tire availability and i liked the look of this wheel.
I also wanted drum in the rear and dual disc in the front. Centered the rim. got new spacers machined and bearings to fit the older 20mm axle and it worked well.
The chains are not the same, but the original 1983 sprocket bolted on perfectly.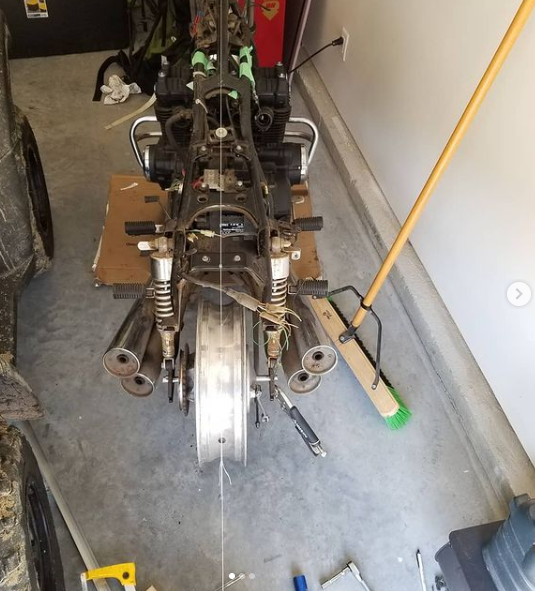 Threw on a new chain and shinko tire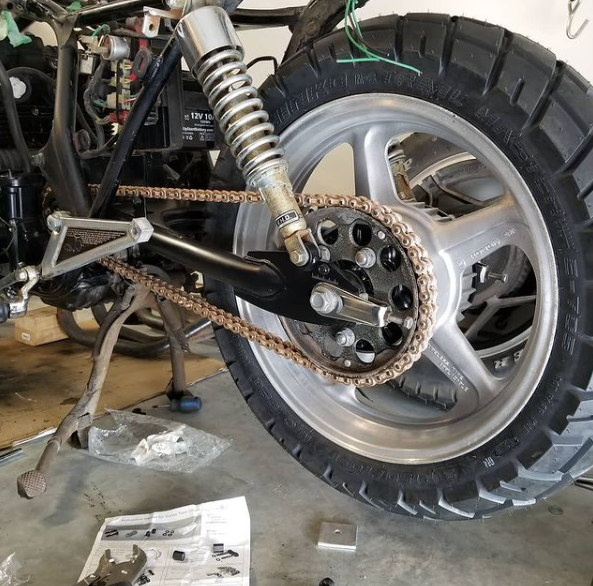 when you tell them slip-fit for the spacers, but they make them press-fit
At this point i decided to just go ahead and do the front-end swap and accept the fact that bike will be out of comission for a while.

BELOW (pages 1- 12) ARE THE FRONT-END SWAP AND SEAT PAN BUILDS COPIED OVER BY TIM FROM OTHER THREADS
My DOHC 750 has a less than ideal frame shape for a seat pan. I've got the first bend done and happy with it. How do I make the second, without ruining the first in the process?
I'm using 18 gauge steel.
I know I can just use lots of clamps to get it to sit the way I want, but I also know the moment I take those clamps off the pan will spring back.
Ideas?
Below is an example of the shape I want. However the thread where I found that pic is long dead.
I spent some time beating a stock pan to fit and wasnt happy with the results yet.
Last edited: