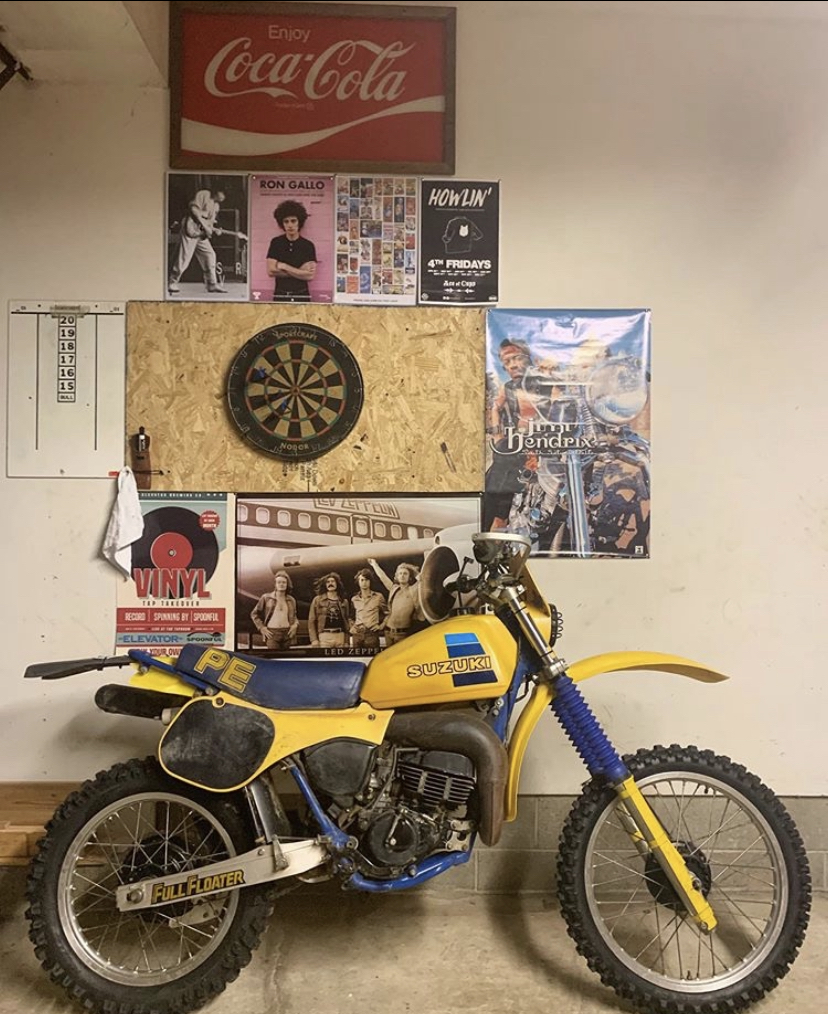 1984 Suzuki PE175
Columbus, Ohio
Titled. Starts easy, idles and runs great.
Newer tires w/HD tubes, Carb rebuilt with OEM parts, newer air filter, new sprockets, front sprocket cover, DID chain, front chain roller, daystar fork boots, all balls fork seals, all balls wheel bearings, brake shoes and probably some other stuff I'm missing.
Tires:
Front-Shinko MX216 Series
Rear- Sedona MX907HP
Needs: shock work, headlight doesn't work , eBay tank decals have damage from trail riding(pics are from before that), kick stand needs reattached
I only ride trails a few times a year and change oil after every ride. Rode the ole girl on Buffalo mountain WV last year
Buddy is offering me a bike for a steal that I can't pass up so sadly I must let this go to free up cash.
$1500 takes her if you want it.
Titles notorized already and ready to go.