Dolor est Magister Optimus
DTT BOTM WINNER
As some of you may recall, I picked up a 1986 Rebel from a buddy about two months ago. He picked it up off of CL a few months before that. The bike was/is complete, with only 368 miles on the clock. However, it had been sitting for
several
years. The carb was not attached to the bike, and came (in pieces) in a ziplock baggie. Well, after thouroughly cleaning the carb, and reassembling it with fresh rubber parts, she purrs like a kitten. One oil change later, and a few adjustments, and the wife is learning to ride!
This is the pics my buddy sent me...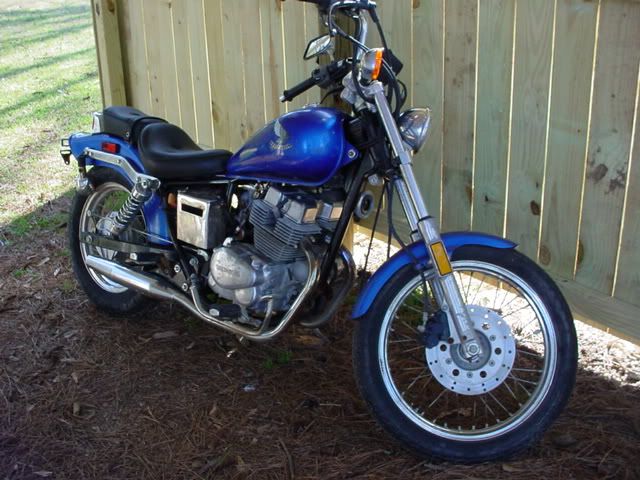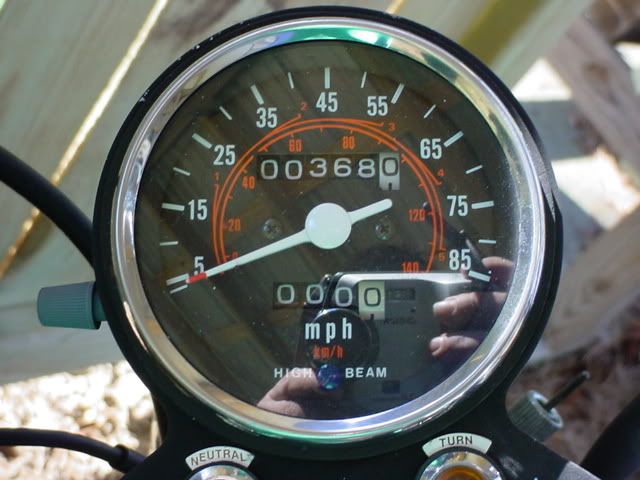 This is a few shots I took once I got her home. Filthy, but basically all there...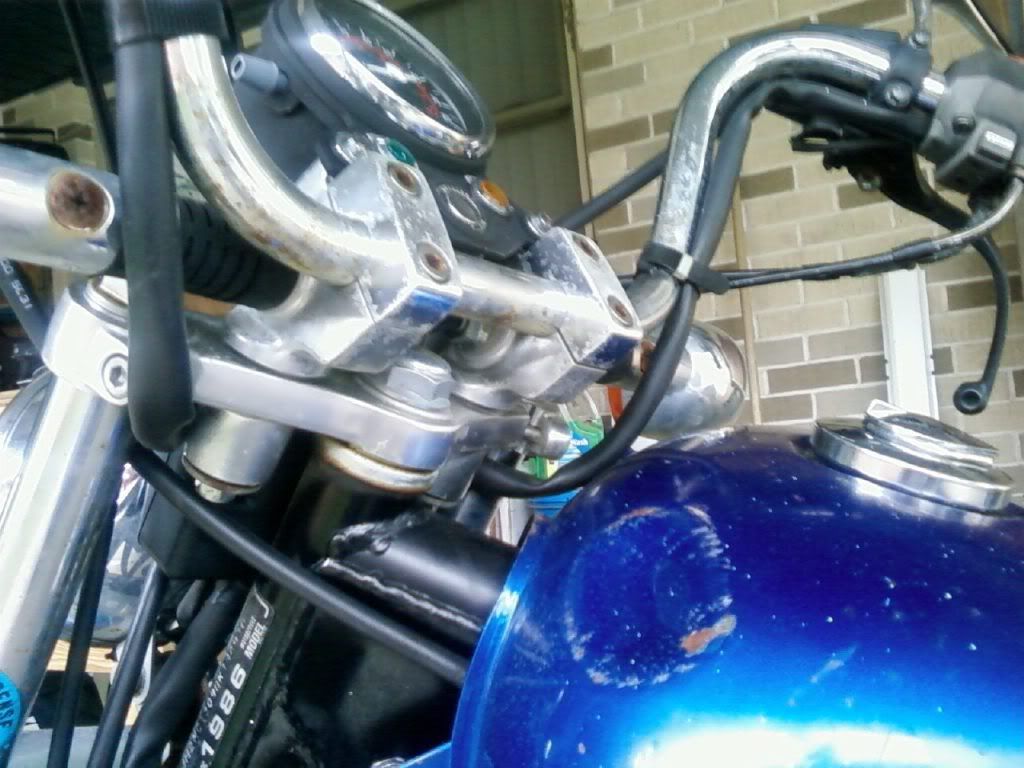 This is after a few hours with some Brillo pads, and Meguires Swirl Remover...
And this is the wife during her first lesson...
Now... me, with a need to tinker, couldn't leave well enough alone. I started to modify
I hated the location of the stock taillight, so I decided to do something about it. I took a 6"x2" oval LED taillight and fitted it below the fender, for a cleaner look. I need to remake the mounting bracket though. The first one seems to have fallen into "prototype" status
Mounted, Running light, Brake light...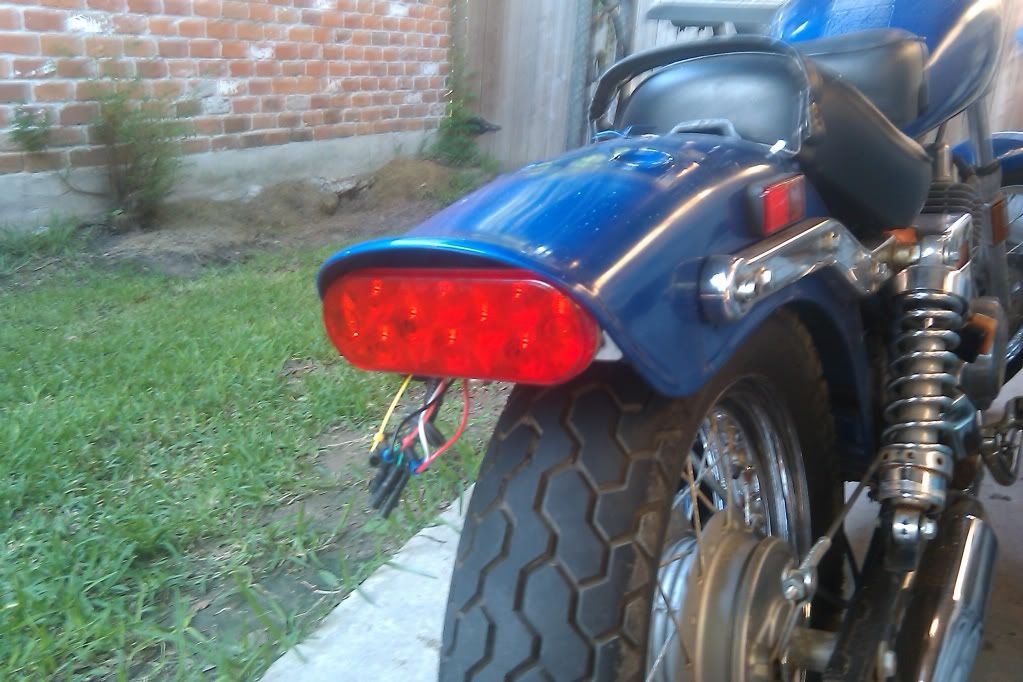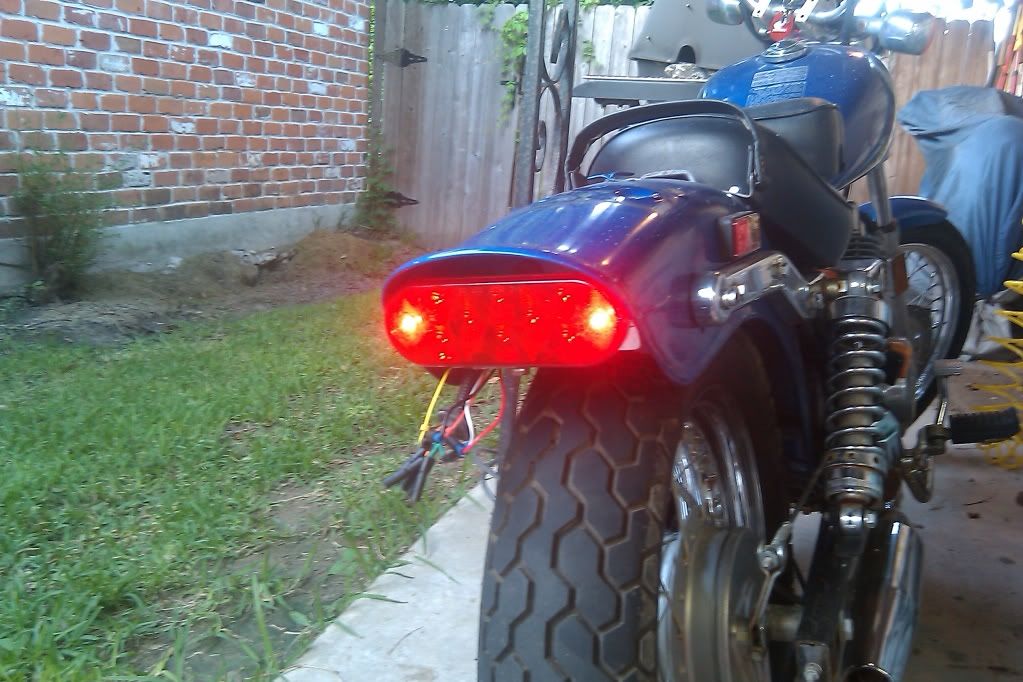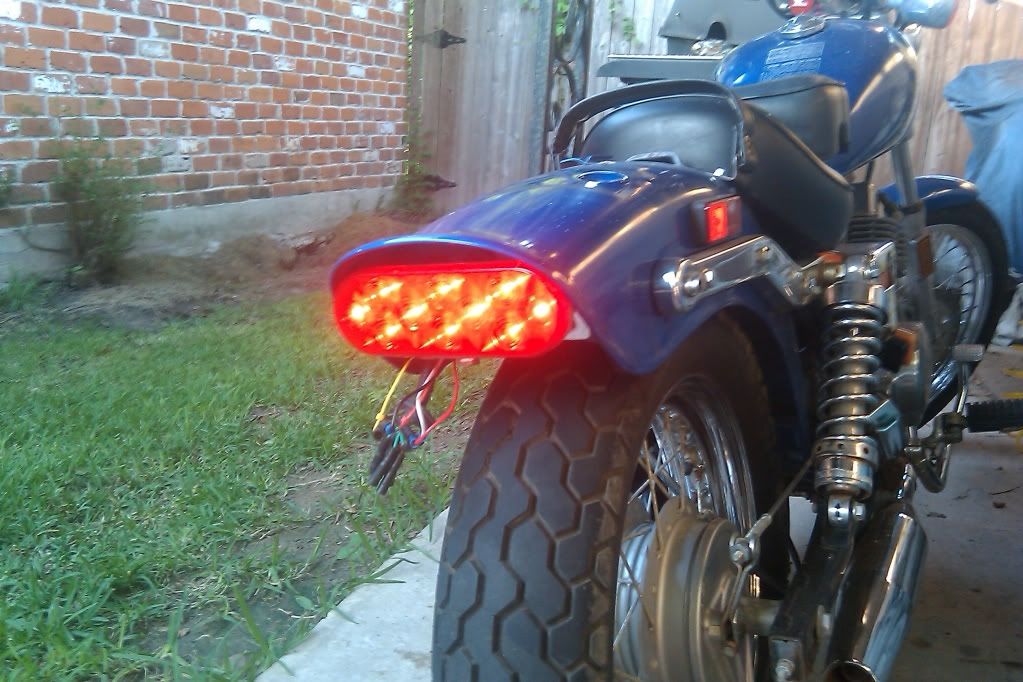 I also removed the tabs from the top of the fender, and the strap from the seat. All holes will get filled for a smoothed fender top. The passenger seat will be able to be fitted back on when/if necesary.
More to come. I'm not done yet