Dolor est Magister Optimus
DTT BOTM WINNER
Been sitting in the corner of the shop for several years, and had been sitting in the PO's garage/yard for several years before that.
Bike seems to be all there. I got it to run on starter fluid back when I first got it, but haven't tried since. Make no mistakes, it needs a ton of TLC.
I have clear title, but it is still in the PO's name. I don't have much interest in it anymore, and it should go to someone who does.
This was when I got her...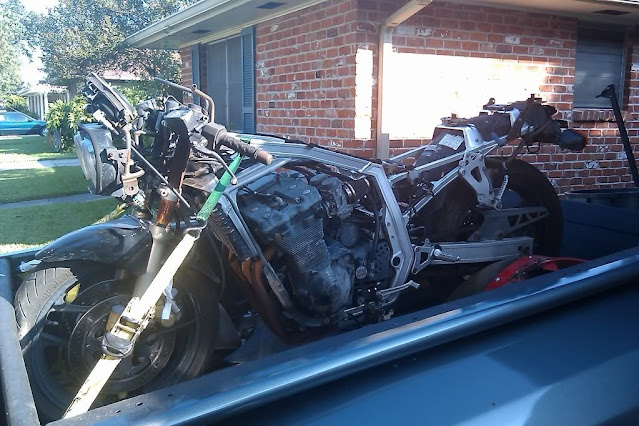 This was the last time she was uncovered...
I'll get her out and get better pics this weekend. Figured I'd post it up here before it goes on FBMP or a GSXR forum.
Open to offers.
Last edited: