Dolor est Magister Optimus
DTT BOTM WINNER
Since this bike won't be rebuilt, customized, or restored, I figured I'd just drop it here.
I had been casually on the lookout for a Bandit 1200 to further along one of my "projects in waiting". This one popped up on CL and was too good of a deal to pass up. So, until said project is ready, she'll get ridden. Mods, if any, will largely be confined to engine performance.
This is her "as delivered"...
The PO took real good care, and used her mostly for touring. Along with the bike came Nelson Rigg soft saddlebags, spare gas can (fits in the bags), a luggage rack, Tom Tom GPS, HJC helmet, and a bike cover. He also added bar and mirror risers.
The first things to go were the risers, and tank bra. Then she got a thorough cleaning.
After that I started claybaring, compounding, polishing, and waxing.
This shows a good before and after example. The rear of the tail shows my "test spot" and the front of the tail shows what was under the grab bar.
And completed
The side shows similar improvement.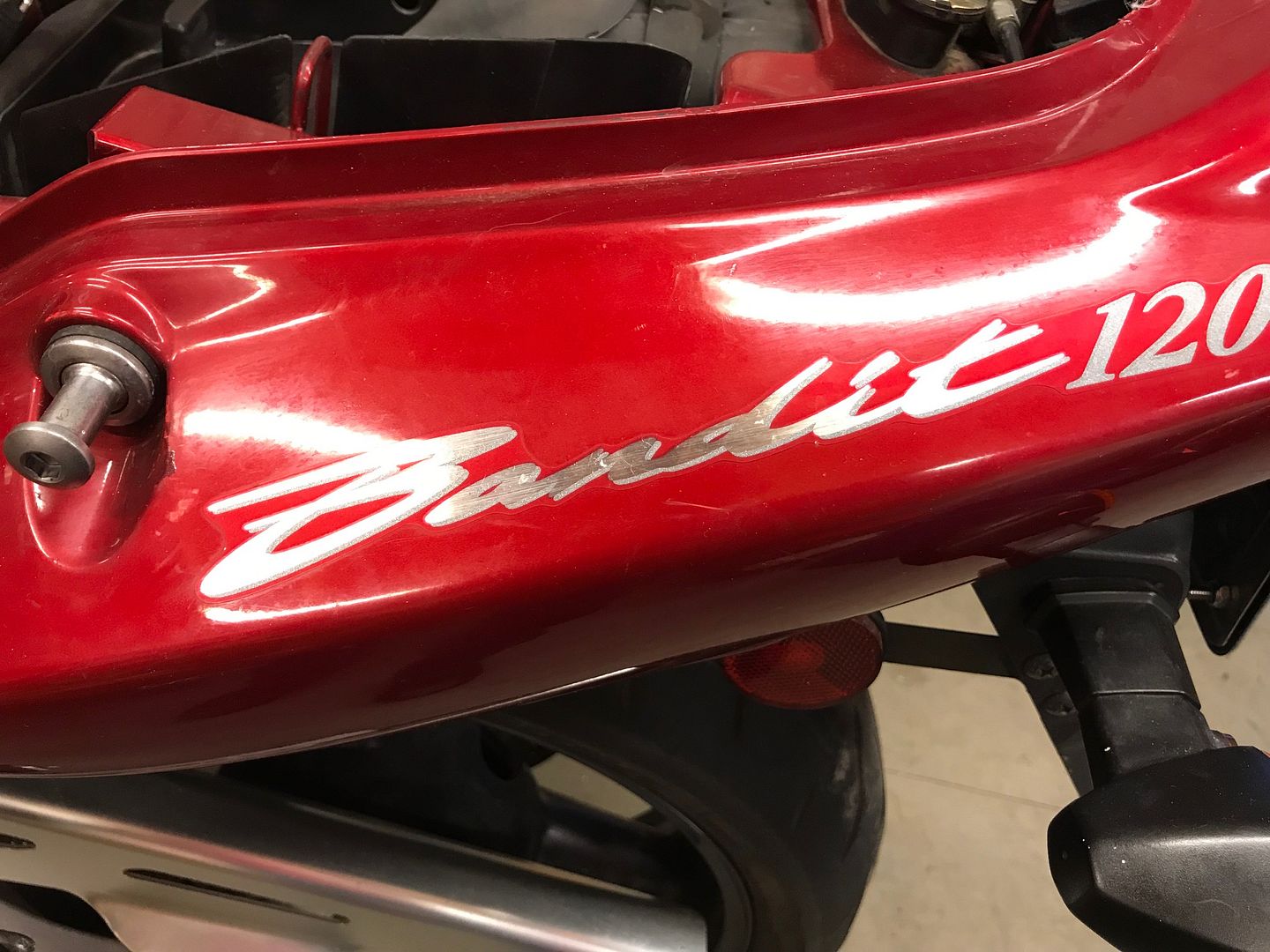 From there I got into a rhythm and neglected to take before/after pics of the tank and fender... oh well
Here's how she currently sits, ready to ride.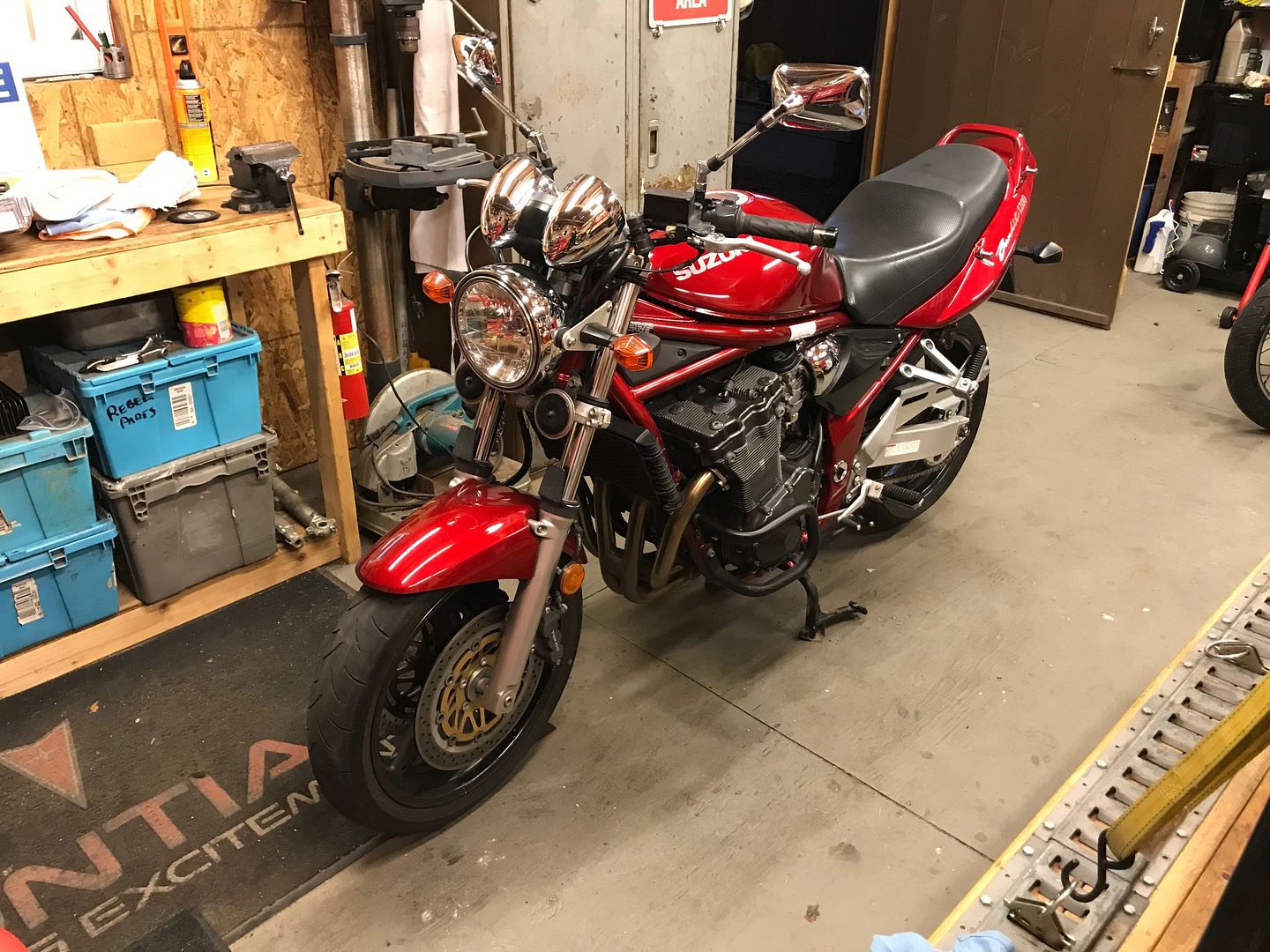 She also managed to get named while I was registering her. If you look at the plate, it reads "Demon Weed".
So I named her Mary Jane ;D