Dolor est Magister Optimus
DTT BOTM WINNER
Since I closed the chapter on the Stepside, I figured I'd open one on the TJ.
2002 Jeep Wrangler.
4.0L 5spd 190k miles
Dana 44(r) and 30(f)
3" suspension lift, 33" Mickey T's, Bilstein shocks. RC adjustable tracbars
As purchased (6/27).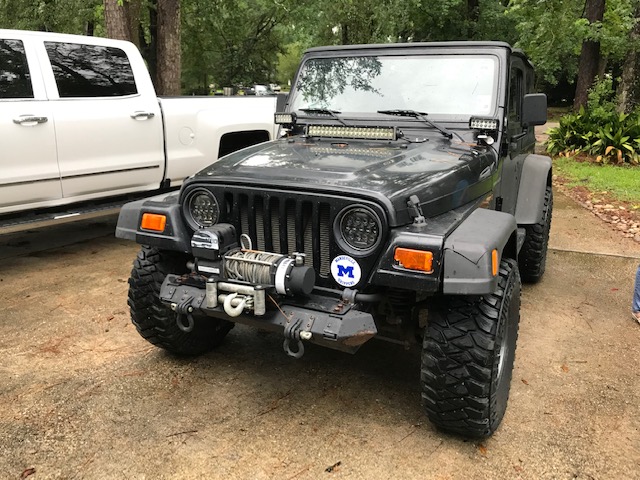 After a quick clean, and tooling around.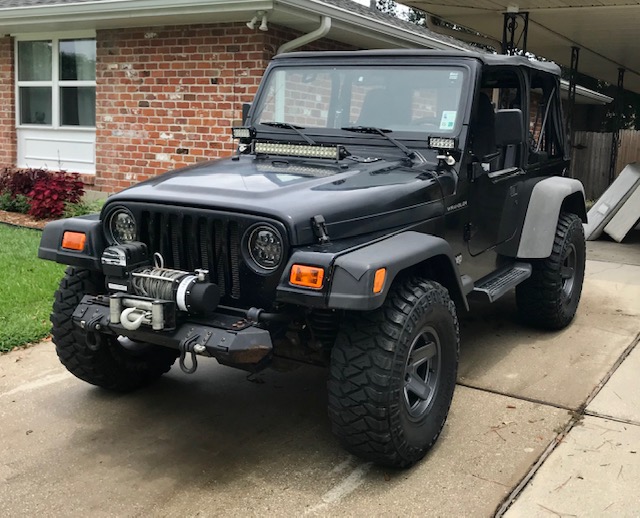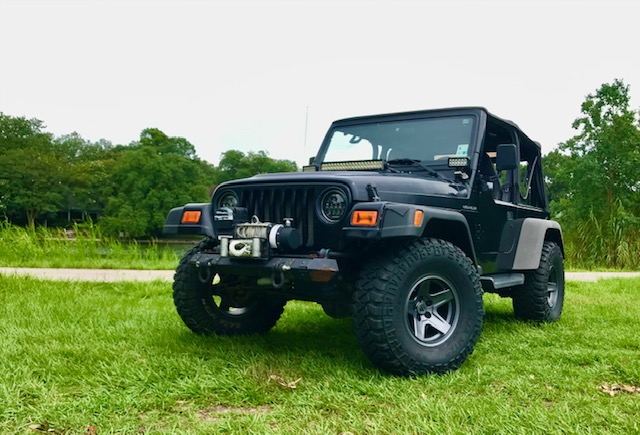 Over the past week, I've changed the fluids in the engine, transmission, transfer case, and both differentials. This way I have a known baseline.
I also unratsnested the winch, installed the brand new (included in the deal) fender flares, freshened up the license plate mount and rear bumper caps, and added a little bit of color to offset all that black.
I corrected a couple of electrical issues. One was an odd "rapid flash" issue with a turnsignal that was simply a bad ground. The other was non working aux lights that were not hooked up in various places.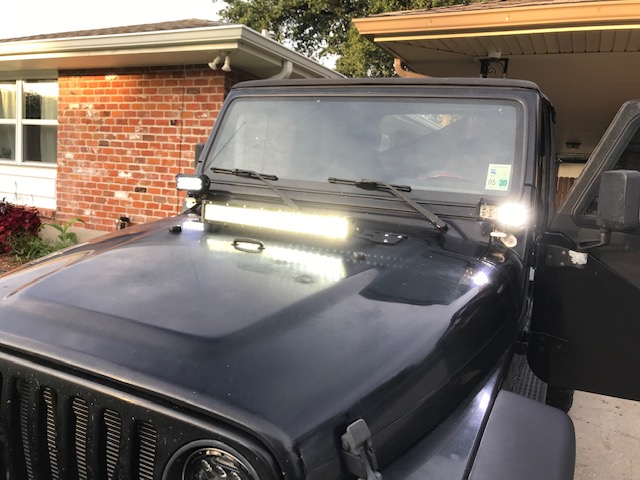 Currently everything seems to be fresh and working as it should. So after breakfast yesterday, we took a quick ride in the Spillway, just to put some mud under her. Wasn't getting too crazy with the top down, and it was about to drop 7" of rain in the area. But I'll be back there before long. The Spillway isn't much, mostly just dirt, soupy mud puddles, and small hills. But it's good enough to play around in.
It also occurred to me that we have a diverse Jeep family.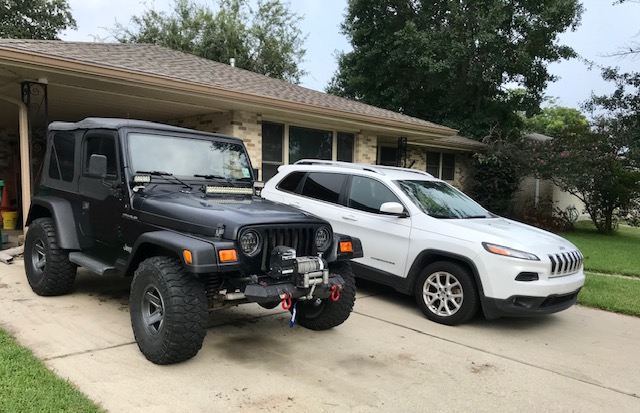 On the left is "Baa Baa". And on the right is the Elizabeth Warren Edition.