I bought this a couple years ago to get back into doing trackdays after 20 years. I've ridden it (novice group) maybe five times since then and have decided that for how often I can get out I'll use one of my streetbikes instead. Michigan title in my name.
37xxx miles
OZ forged aluminum wheels (Stock)
Brembo radial calipers (Stock)
Sebimoto fiberglass fairing and belly pan with carbon fiber tail section
Steel gas tank from earlier RSV
Bellypan has been cut to clear dual exhaust and allow use of sidestand.
Tail is clearcoated carbon fiber from Sebimoto
Body is painted with House of Kolor black pearl with a jet black belly pan.
Keyless gas cap
Ohlins Suspension & steering damper rebuilt in 2020 by Witchkraft Motorsports. Sprung for 190lb rider
Dunlop Q3+ tires with one bike night on them - installed spring of 2020
Lithium Iron battery - installed spring of 2020
Aprilia factory dual exhaust. Titanium? No idea but it's surprisingly light
Current condition: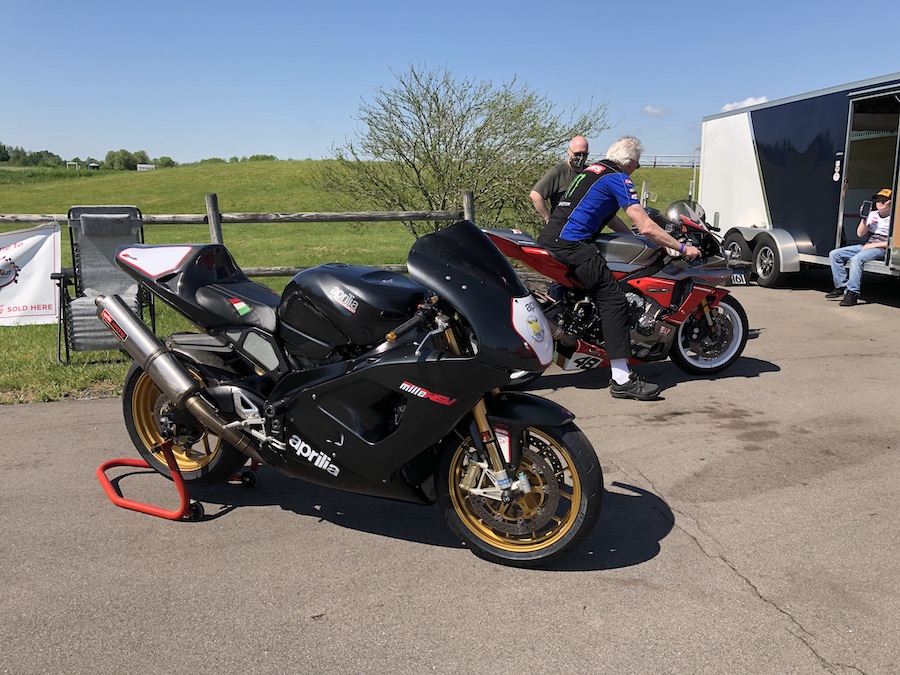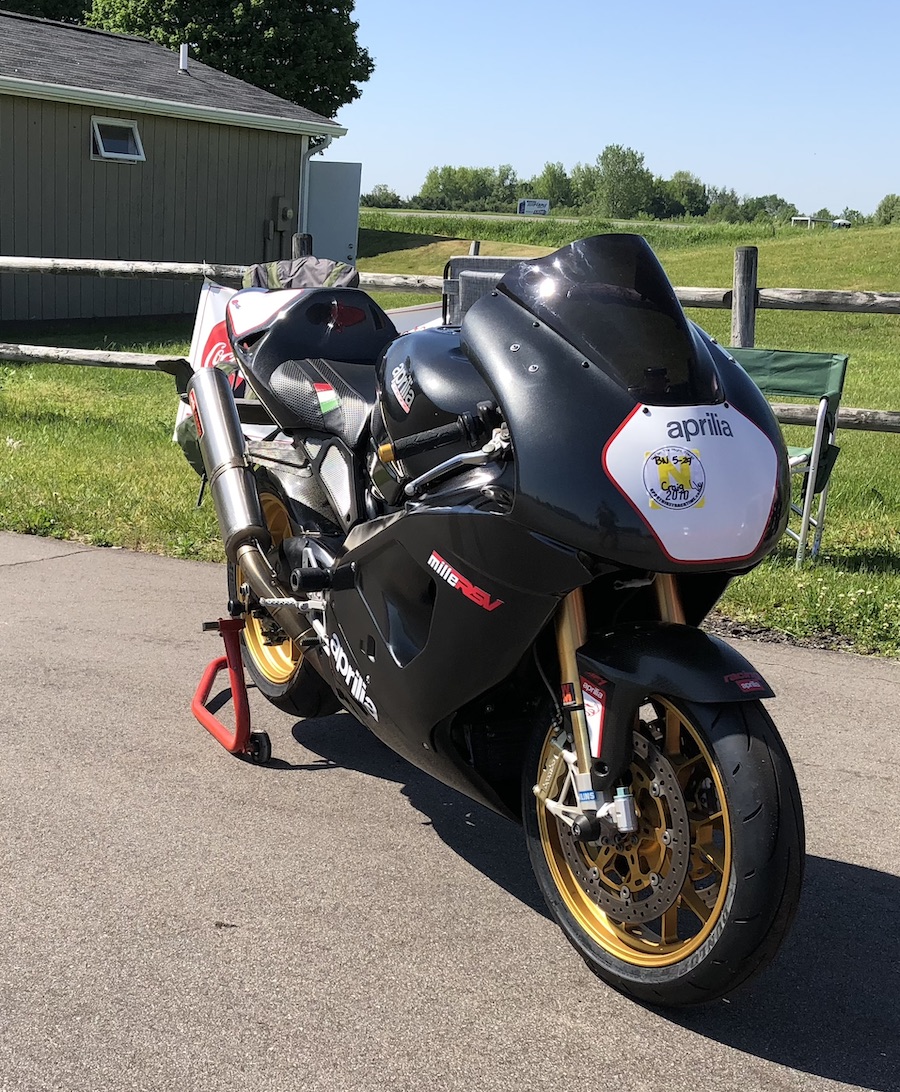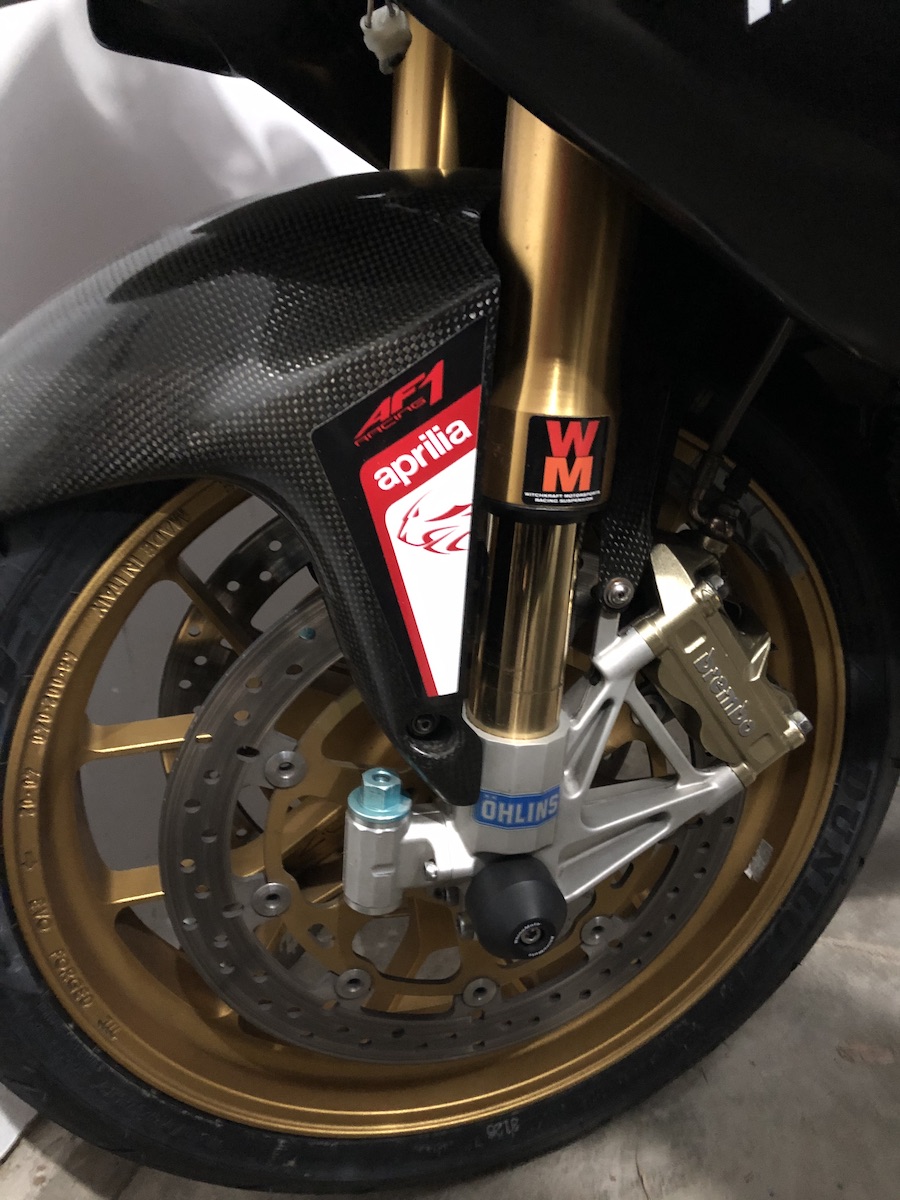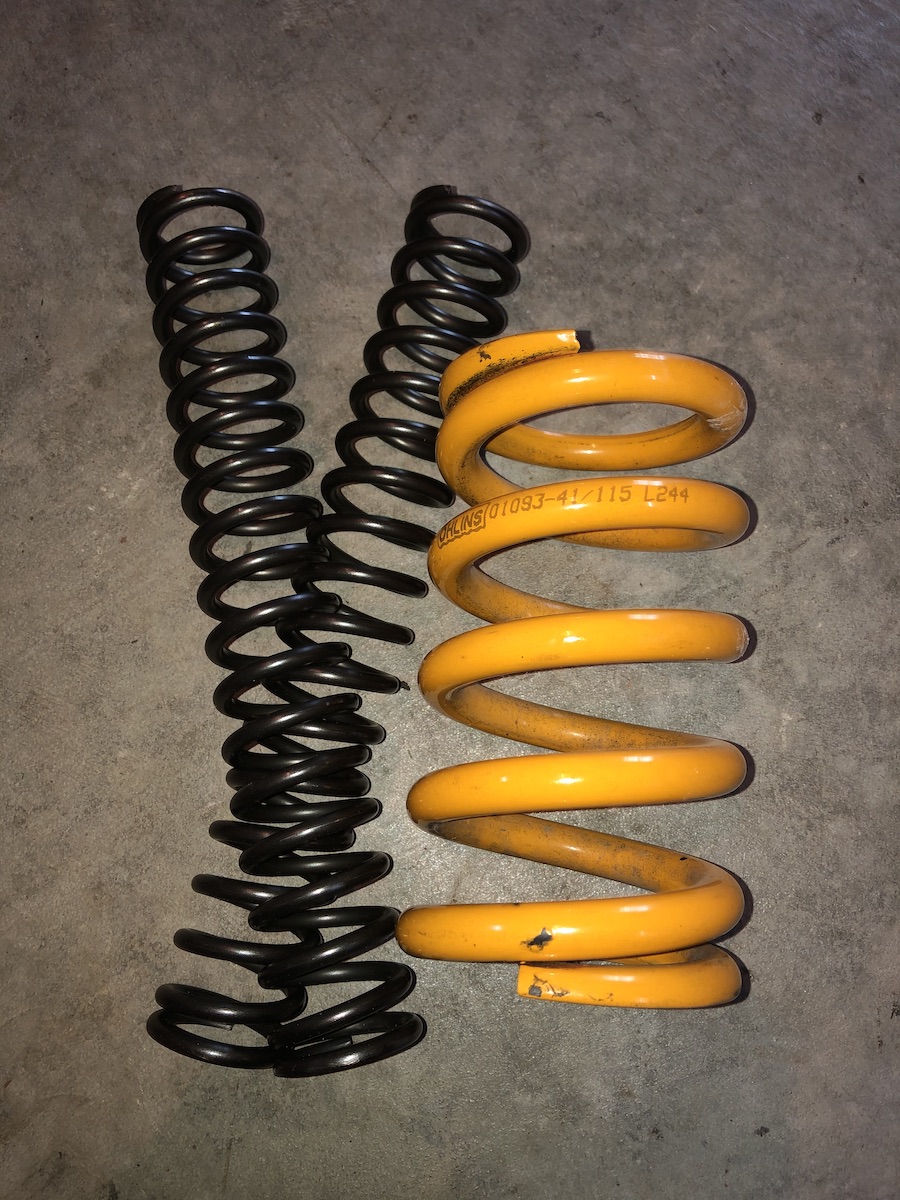 With stock bodywork:
Includes all the street parts, along with the rearstand shown. There are a few minor spares included too - the aero parts that go on the nose, Ohlins springs (I'm guessing for a heavier rider, see photo) etc. various fasteners. Nothing major.
I know, it's no CX500 with an R6 front end and a skateboard deck for a seat, but sometimes compromises need to be made.
$4500 No trades. Located in Dexter, MI (right next to Ann Arbor)
desmodog@comcast.net