Re: 71 CB350 Project
Finally another update!
Since last time:
This project is slowly coming together
Completely stripped the tank to bare metal with aircraft stripper (that stuff does some serious work), as the first attempt at the tank wasn't acceptable. Got it all painted back up, and it is currently drying. Then I will give it a good clear coat. Used Rustoleum Hammered for the gray. It gives a pretty cool orange peel texture.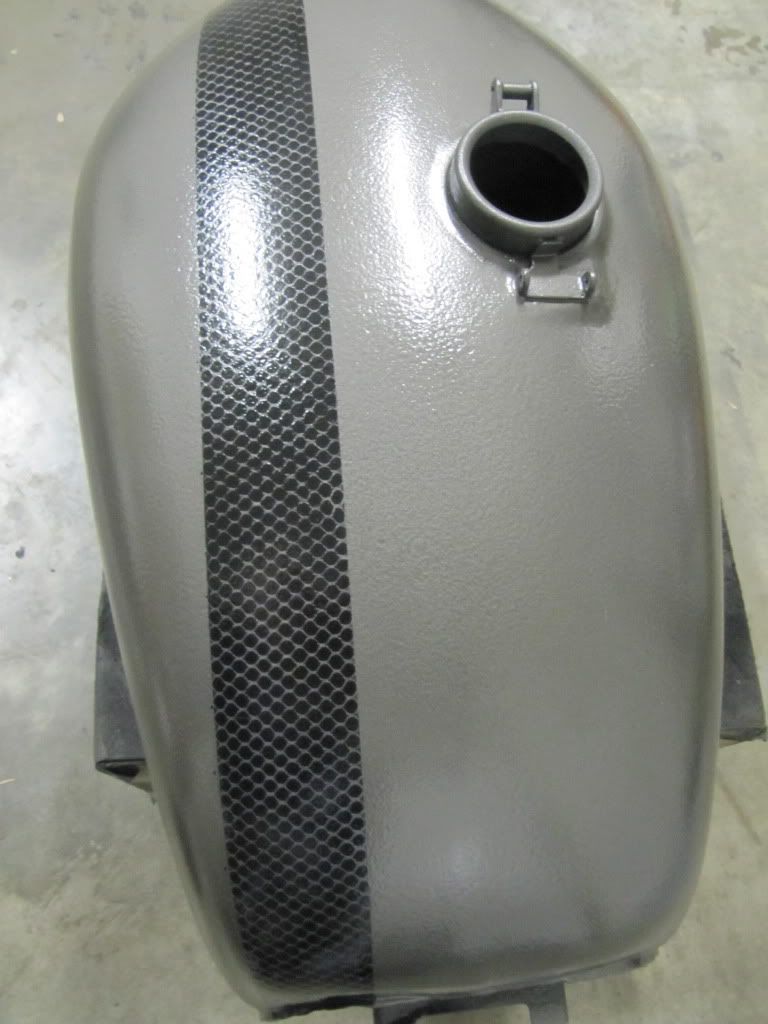 Got some of the engine covers primed and painted
Finished the seat pan, now I have to find a upholster. Unless someone knows a good cheap way to do it yourself, which I prefer.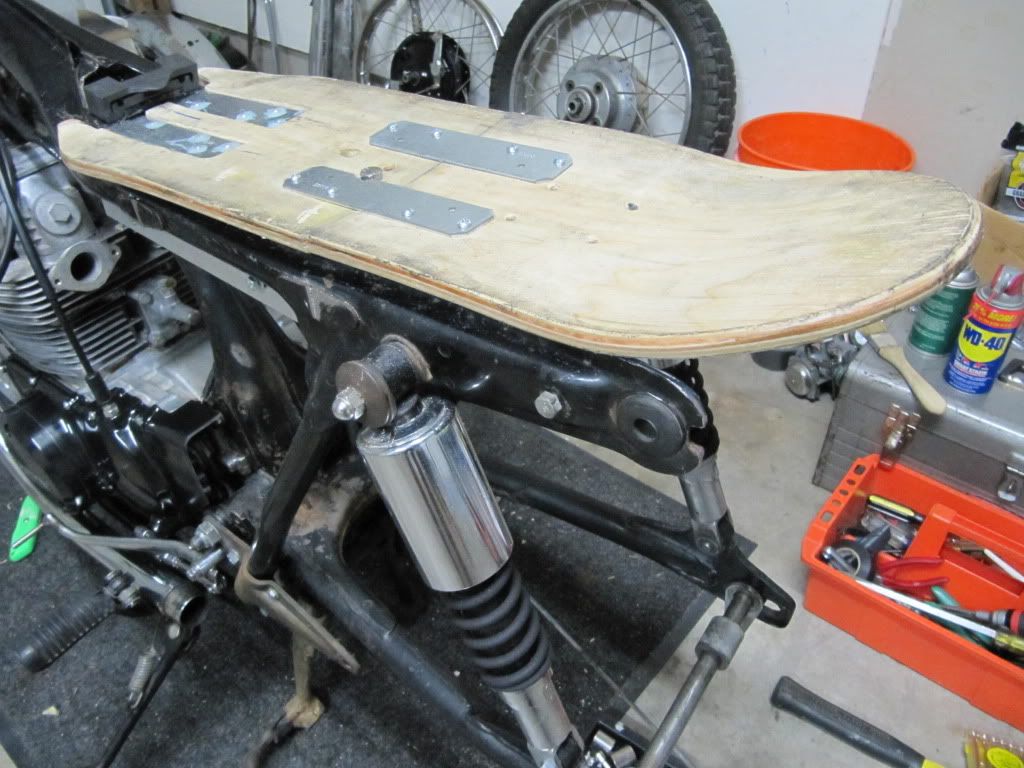 Working on taping the wheels for paint. Planning on painting the spokes and hubs black and leaving the rims chrome at the moment. Anyone know a good place to buy some rear spokes? I think I have 4 or 5 I need to replace.
Got my carbs in like I said, but the knockoffs are turning out to be a pretty big pain as the mount on the carb is a flange, and not a spigot. So I think I will send them back and pick up some real Mikunis
Ordered some cables. Speedo, Tach, Front brake. (Got so fork seals in the mail instead of my speedo cable, so now I have to send it back and ask them to send the right thing. Bummer)
Finally ordered some parts from DCC: Headlight mounts, air filter pods, oil filter tool, on/off switch and a couple other things I think.
Still need quite a bit in the parts category though:
Different carbs now,
Clutch and Brake lever
Headlight on/off switch (so I can have it off when I start my bike)
Headlight high/low switch
Horn switch
Throttle control
Throttle cable for my Mikunis
Bar end mirrors
Carb jets for the Mikunis (any tips on which I would need, with pod filters)
Rear wheel spokes
Tires
LED Tailight
Slowly, but surely coming together. Thanks for all your help and input.