Hi all,
think it's about time i make a build thread for my CB350. Since it's the first bike i've ever owned and worked on, and also I'm away alot for work, it'll be a slow build, but i will update when ever new stuff happens.
Here's what it looked like when i picked it up: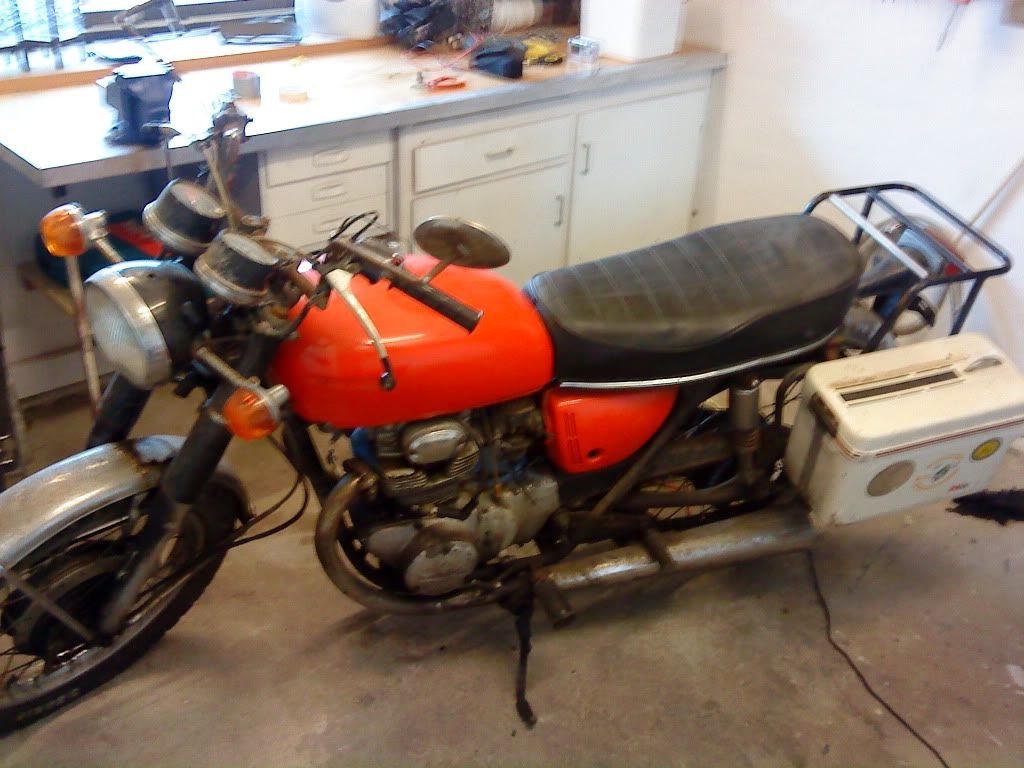 During teardown:
First try at making knee dents: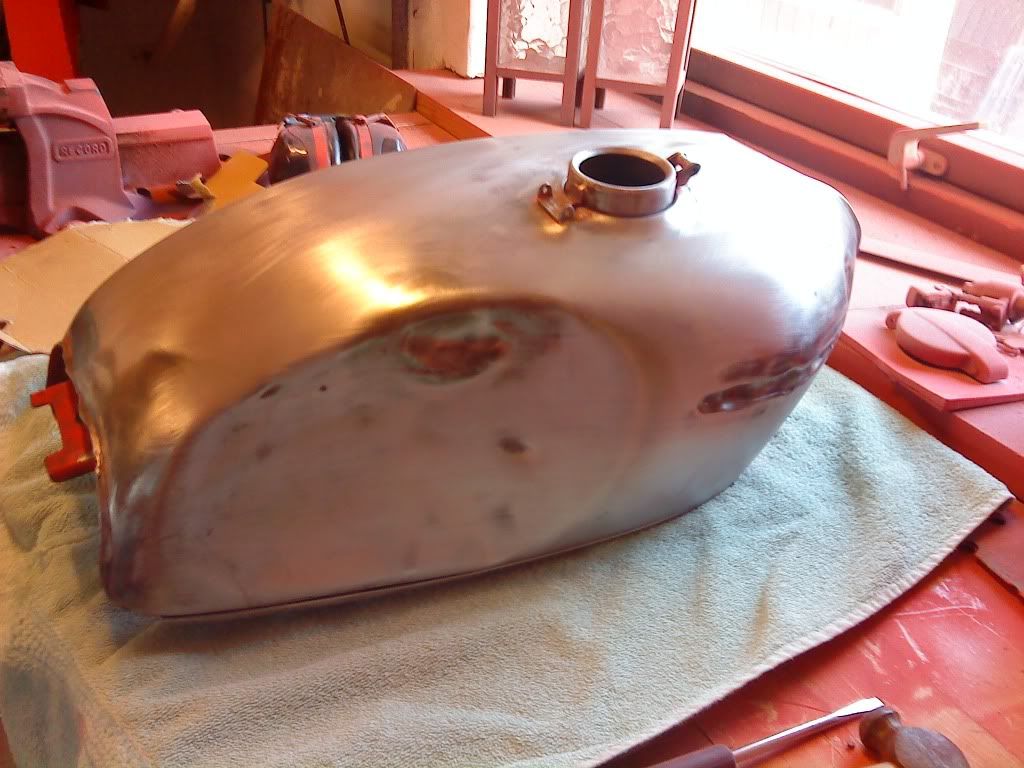 Cafe racer seat making:
First mockup, lower part of frame is cut because of extensive rust. Hopefully I can make a new lower part or repair it. If not i'll get a new frame or possible a donor bike.
Engine before rebuild: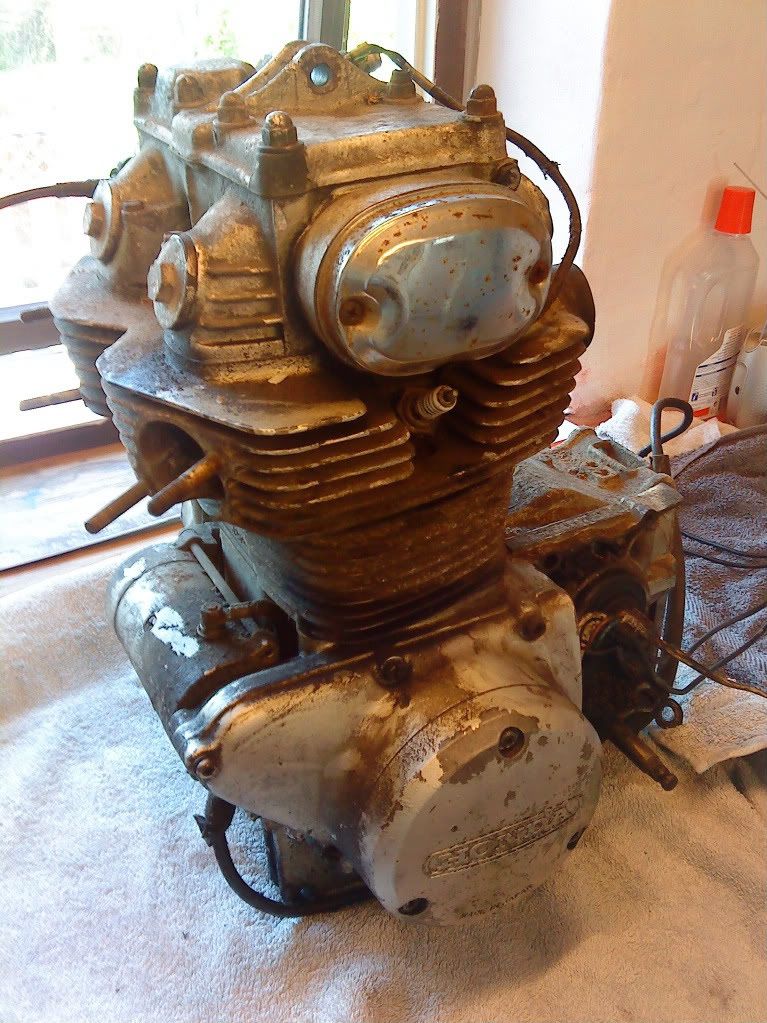 Top end apart:
Lower part:
Engine work included:
All new gaskets
All new oil seals
New pistonrings
New valveguides
New camchain and roller.
Lapped valves
Starter plugg off
All old screws is now stainless steel allen heads.
Polished intake and exhaust ports
Camshaft, rockerarms, rockerguides, camhousing, oilpump from donor engine with low miles.
All parts painted and put back together.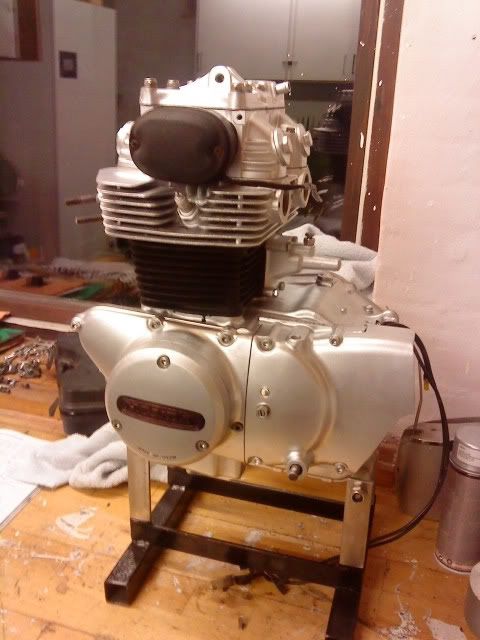 Polished hubs and brake plates:
My try at speedo background redo: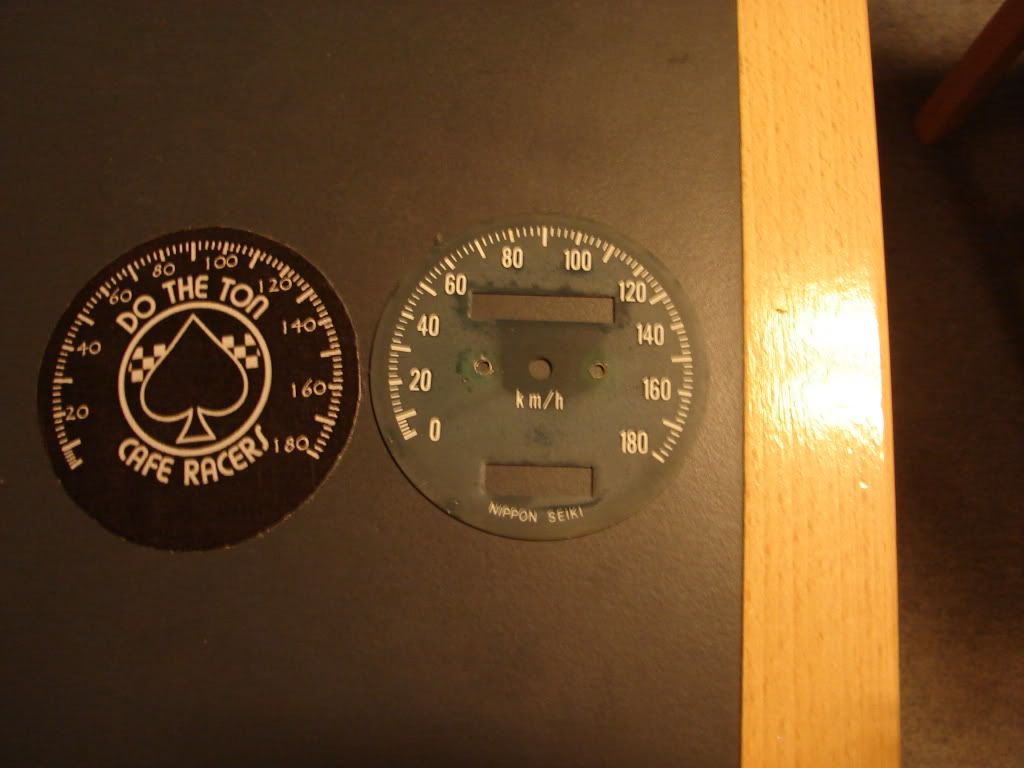 Still a lot of work to do, but it's comming along nice and slowly.
Last picture is of the engines i normally work on: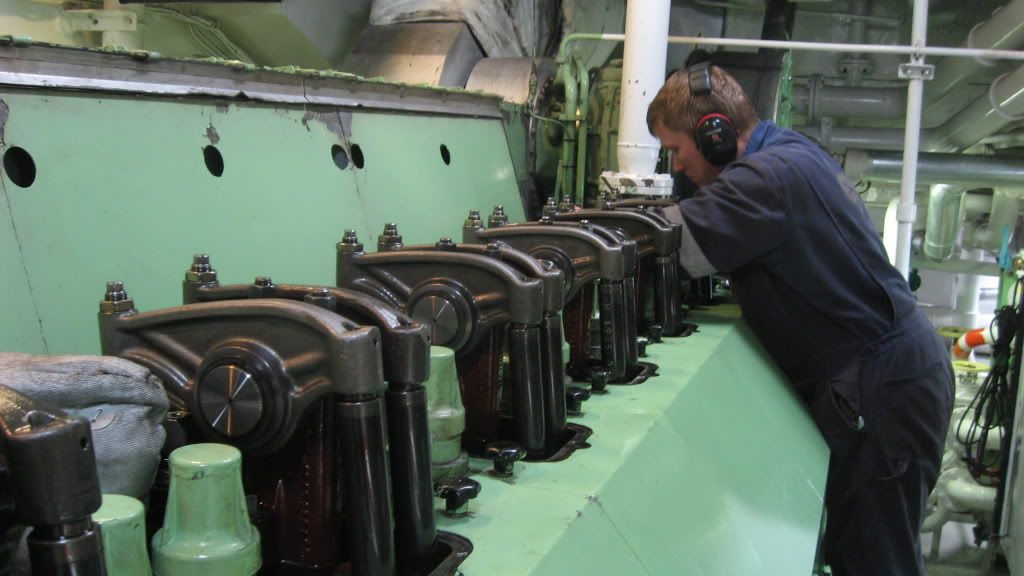 Thank you for a great site with lots of usefull info and beatifull bikes.