Here's where I ended up so far. It's in it's "rat" phase at the moment. I hope to tear it down and paint and polish. Would like to mount a front fender as a hugger on the rear wheel and relocate the brake light there, or at least see how that looks. Polish all the aluminum to a high shine, black out the rims and polish the daylights out of the spokes, get the paint to a nice satin finish.
But here it is at the moment.
Highlights;
cell phone holder (custom designed and 3-D printed) for speedo/odometer/gps/tunes off my iPhone
idiot lights embedded in handle bar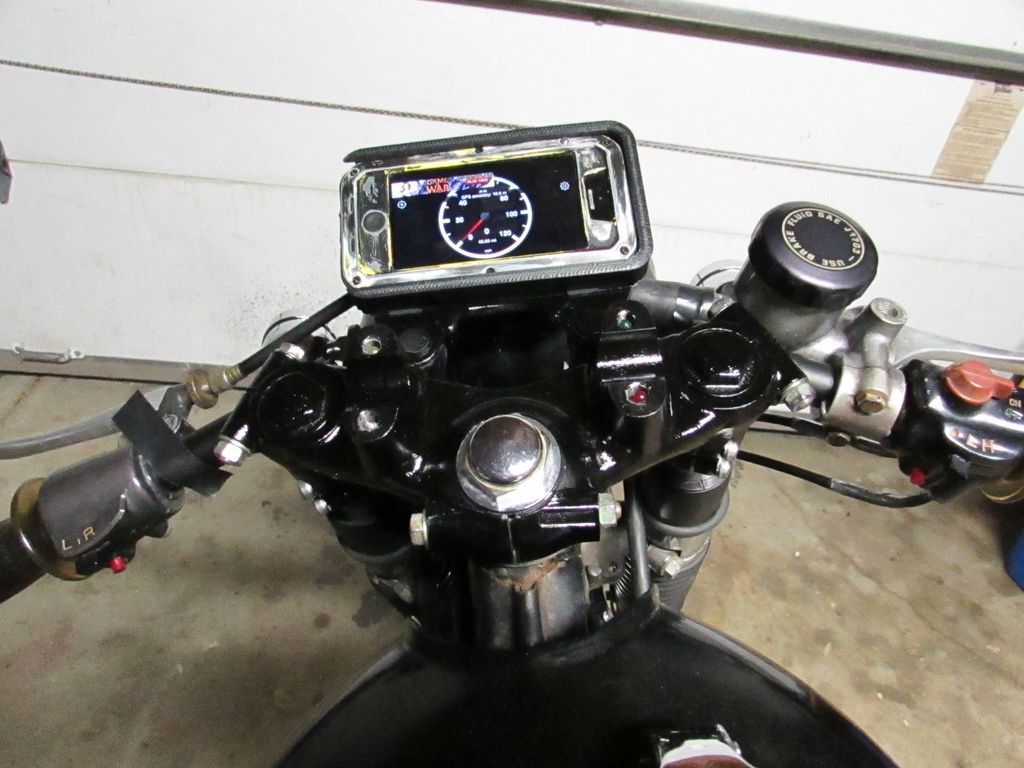 blinkers (cheapies from ebay) double as running lights, I made LEDS to fit in them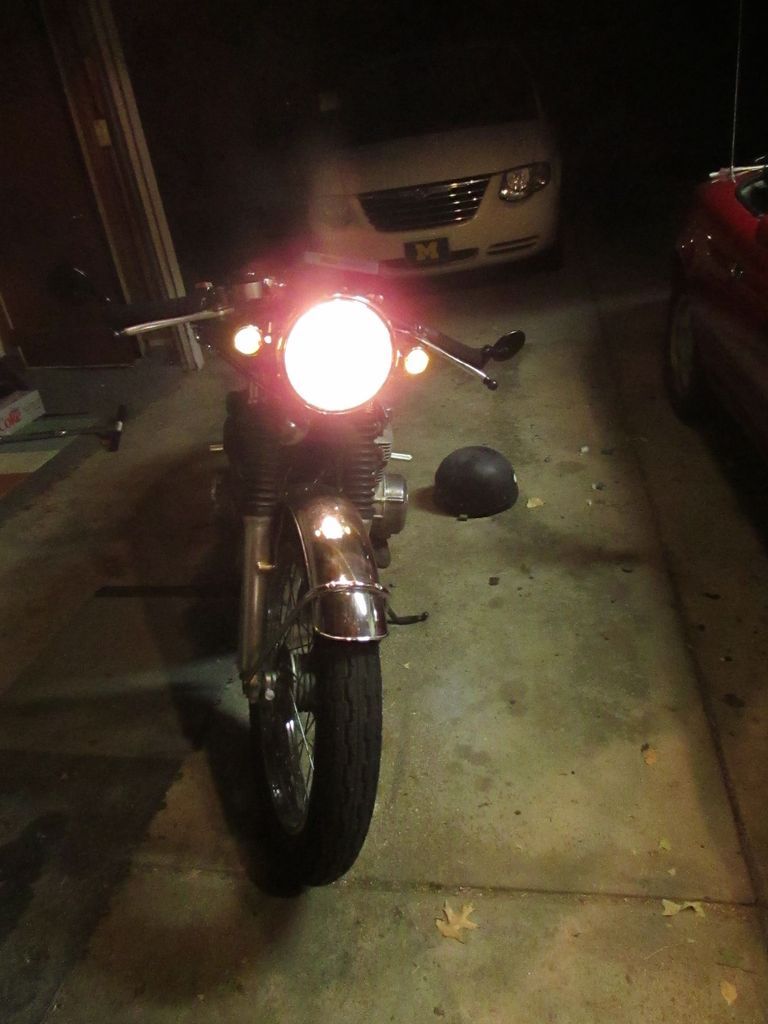 made some clear abs 3-D printed covers (blacked out some of it) for the cut frame tubes and put red LEDs in there as secondary brake lights
also shows the brackets I made to hold the blinkers/running lights)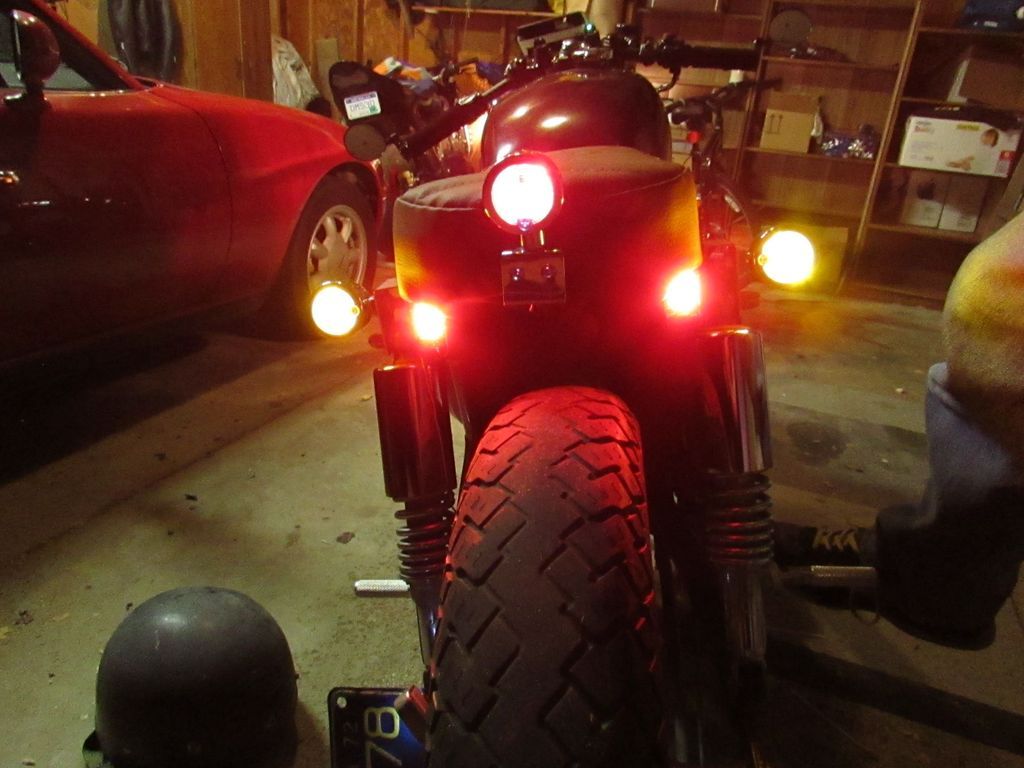 rear brake was made from stock lever cut and flipped up, retained return spring/stop/light switch
seat
had buddy cut rough shape in aluminum plate, cut foam, rigged up attachment method, rode a few hundred miles, gave whole thing to a cousins to make me a seat cover, after 2 weeks cousin admitted to not even looking at it yet, nice
so I made a whole new seat and hand sewed my own seat cover, will clean it up a bit yet it turned out pretty good for a temporary solution, better then riding on raw foam which I had been doing. Foam (enough for 2 seats) $10, vinyl for about 5 seats $17, time, well, we don't count the time it took to hand sew pleats and all that, first try, never tried nothing like this before, I'm impressed with myself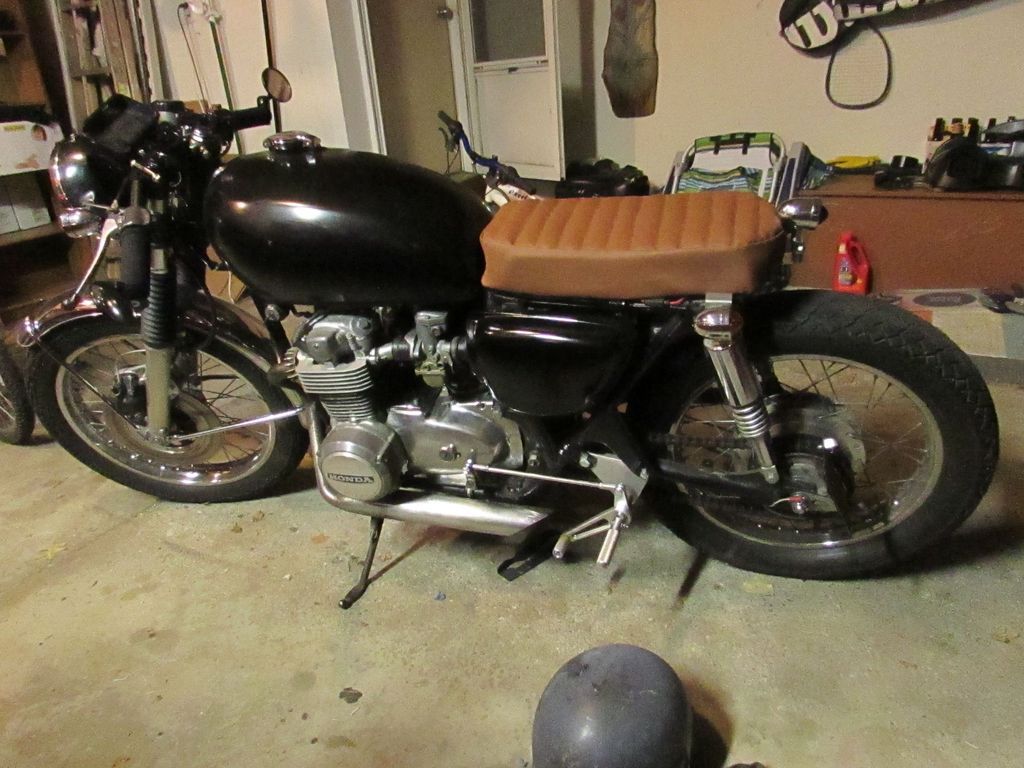 I love the ride, just frigg'n love it. I can't get enough of it, my wrists hurt a bit yet but I'm finding new positions and such is helping. I just frigg'n love the thing.