Here's my girl. I bought her from my wife's cousin about a year ago. He threw in a bunch of parts that were takeoffs from two donor bikes that he built a chopper out of. The bike was basicly stock, with the coils and the airbox off, fuel lines and throttle cable unhooked, and the front brake off. She'd been sitting over a year. I got her back on the road and started to modify. I put those cheap emgo cone filters on first.
Then I put on clubmans from ebay.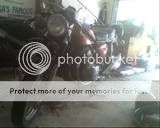 I took the stock pipes off and put on a set of cut off 2into1 drag pipes with a copper baffle that my friend made for me.
I then wrapped the pipes in some cheap "black" ebay special exhaust wrap, using hose clamps to secure it. My next step with this is a D.E.I. exhaust wrap paint that'll make it really black.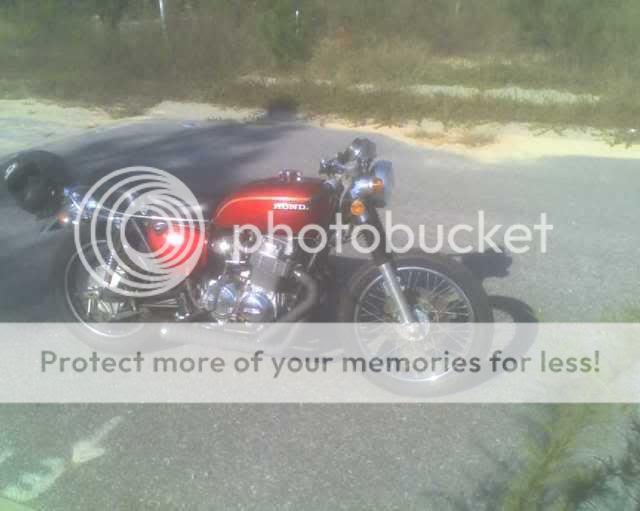 Then I built a tail section out of street signs and a free gas tank (more detail on thread in seats and tanks area).