hey. I'm a long-time lurker, infrequent poster. hows it goin.
so I'm starting this "build" thread most the way through a project. I just didnt feel like taking pics while i was making progress, so i never had any content to post. anyway, here's the first incarnation:
This thing started as a bone stock, clean as hell bike with 6,000 mi on it. It was my first bike. Now its a caffeinated '74 cb360 w/ dual headlights, clipons, custom rear sets and linkage, no mufflers and 4" baffles in the head pipes, starter deleted, caferace.com seat, late 90's street bike tail lights flipped upside down and glassed in, relocated the electronics and batt to under the seat, and K&N pods. I took off as much unnecessary stuff as possible (center stand, most of the orig brake lever, cleaned up the frame tabs, shortened the rear hoop, etc). I got maybe 6 or so rides out of this stage while burning through 3 or 4 batteries.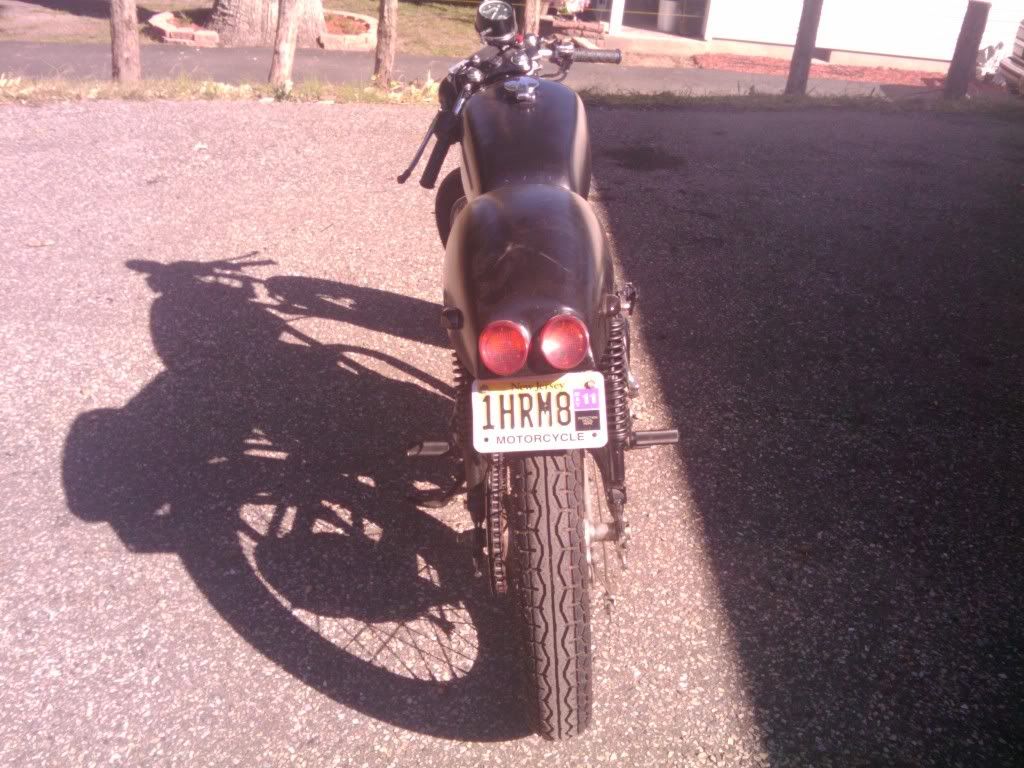 This one was before I learned about the different light settings on my camera phone (I'm an idiot):
and these are before the case covers got a paint job: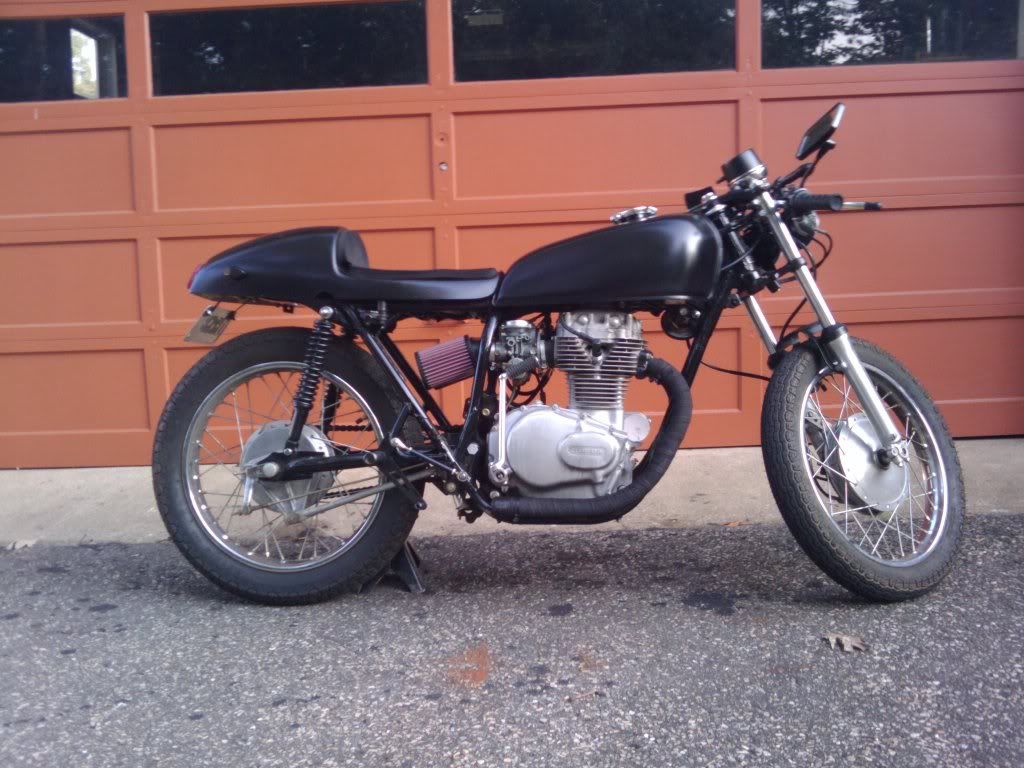 rearsets: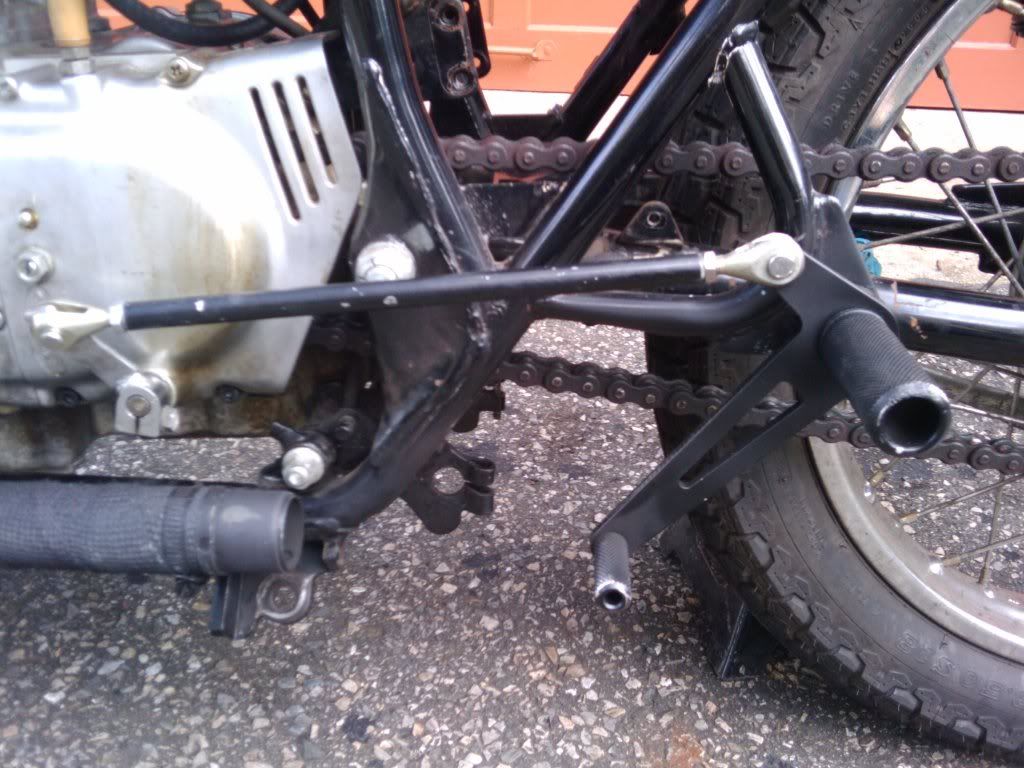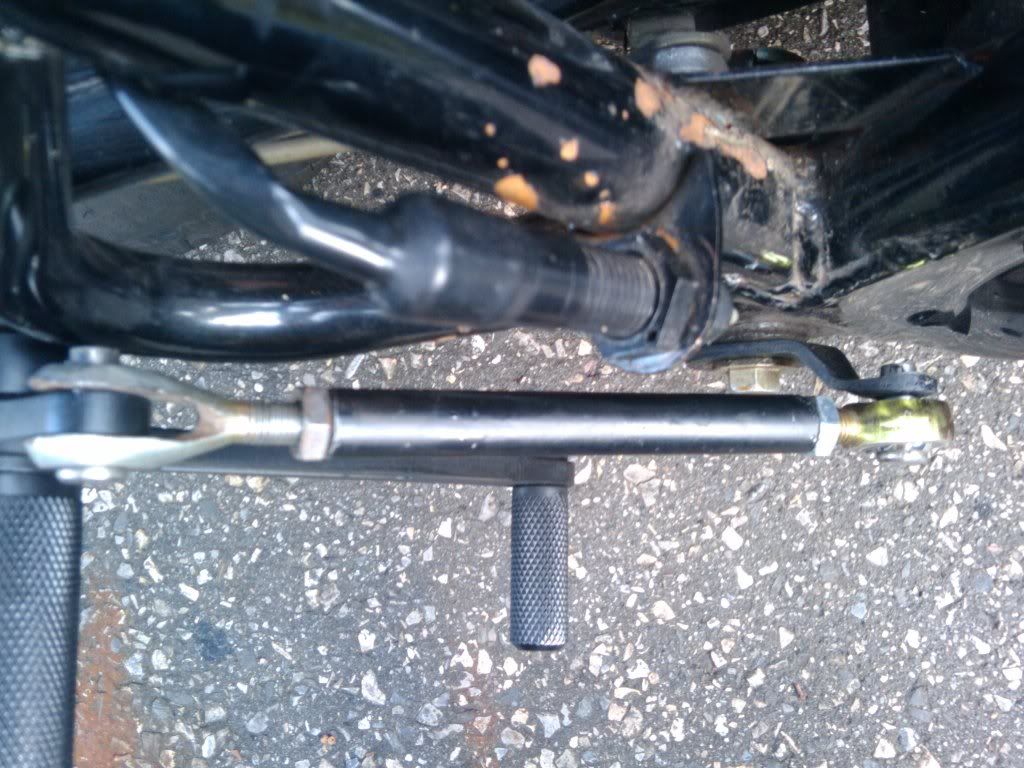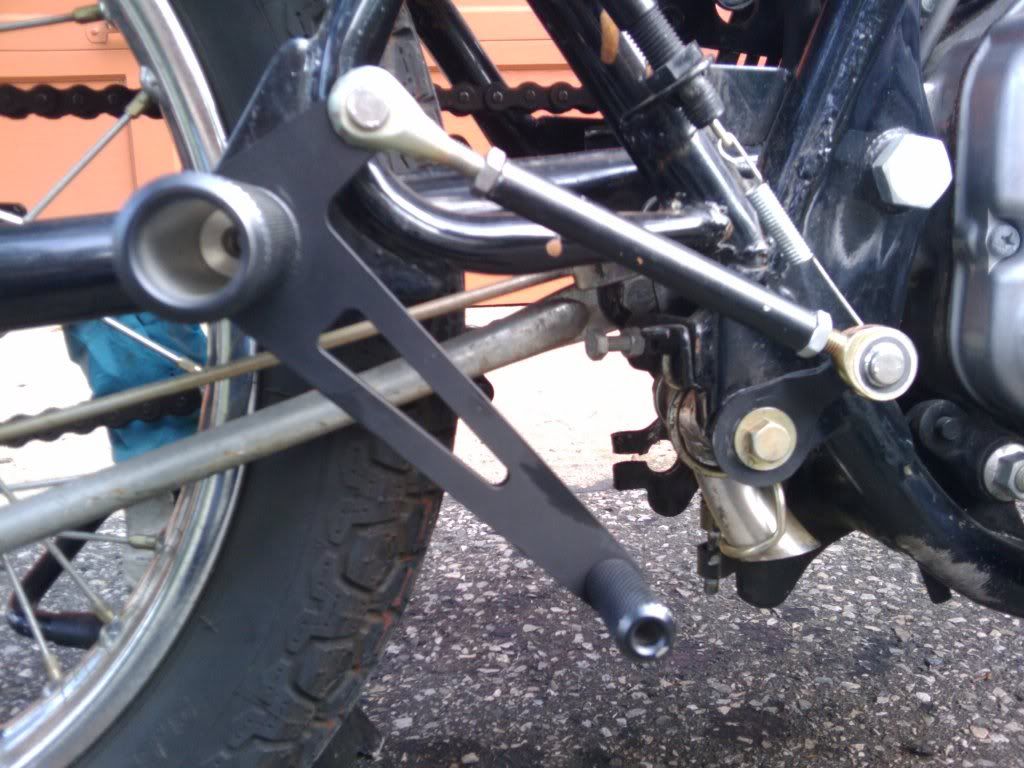 a vid of the first time i started it up in like 4 years (I think thats the best she's run yet, actually):
And nowadays she's sporting a much improved (both aesthetically and functionally) front end off of an '02 CBR954RR (thanks to some allballs bearings). I'm still kind-of in the middle of this part. a friend of mine is redoing all the wiring because i was so fed up with it that I was about to drag it into the street, drench it in gasoline and light it up. so i figured now would be the perfect time (while he's doing that) to do something I've been wanting to do for a while: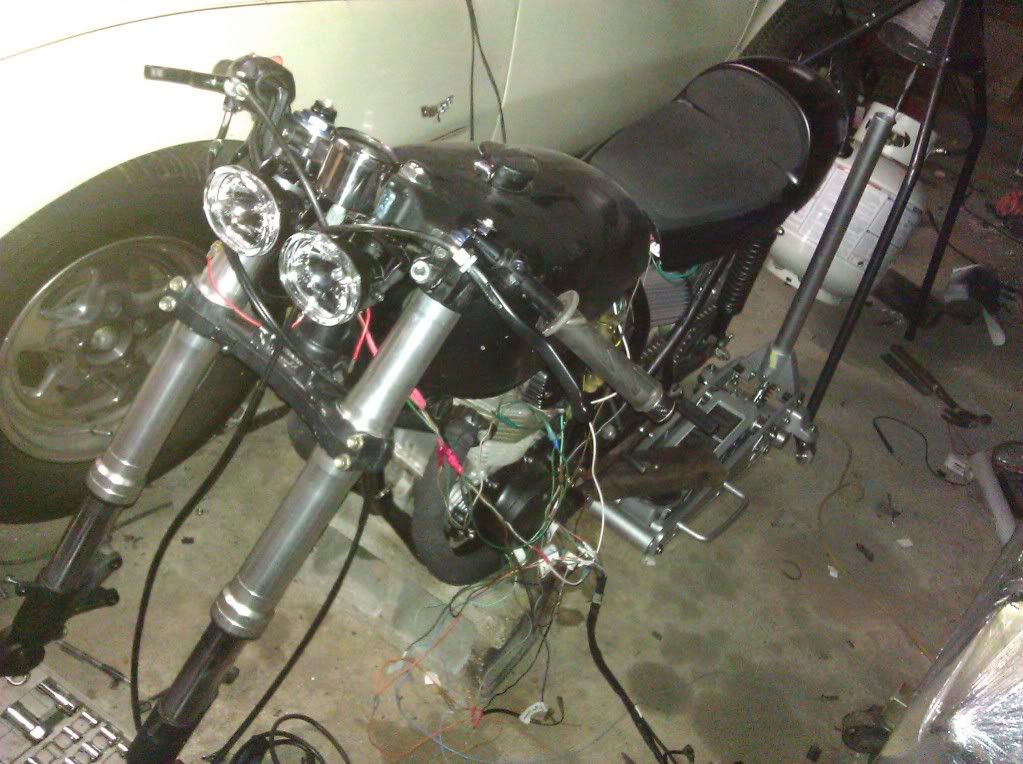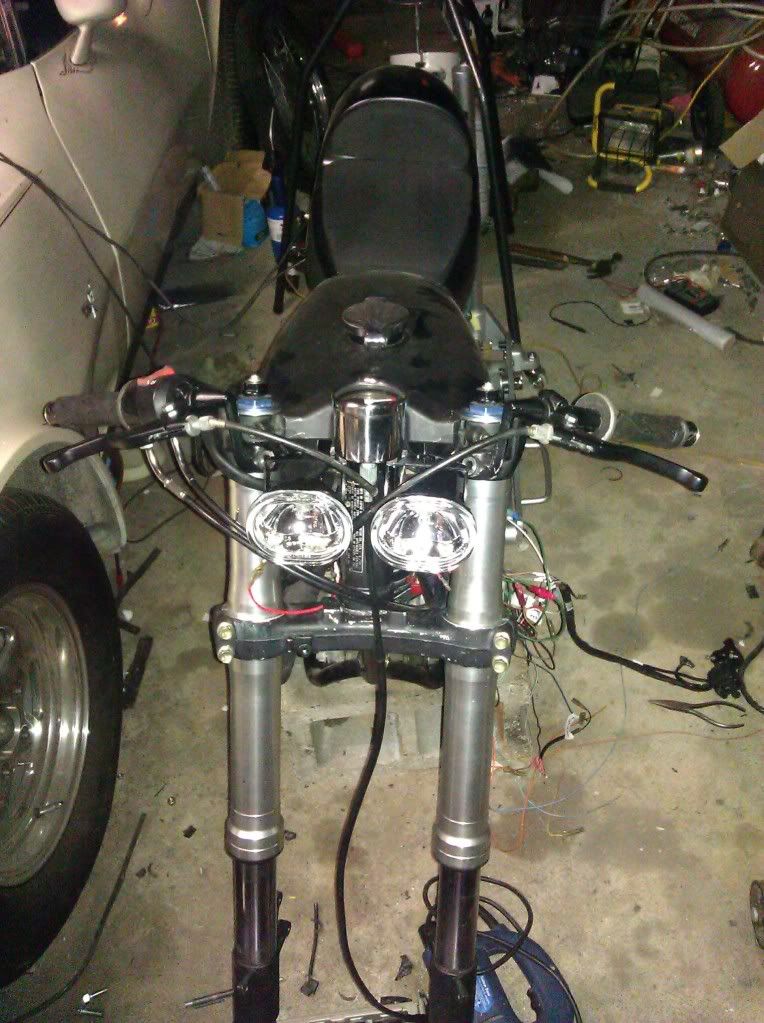 I just mounted all that stuff tonight. finally got the spacer i didnt know i needed from all balls, got the forks on (my friend already wired them), made the HL/speedo bracket (speedo's going to be painted black tomorrow) and mocked everything up. I'm waiting on my machine shop to mill/drill/whatevermachinetheyreusing out my stock hub so I can fit the wheel back on. that should (operative word) later this week. oh, and I replaced the stock horn with the stock horn from my '78 corvette (seen in last couple pics). that should be better than the anemic one that was on there.
for the record, I hate the new headlights. not the lights themselves, but their position. they need to be lower; inline with the shoulder of the tank. then I'll decide if i actually hate the lights themselves. might just go back to the old lights I had on it. gatta see what works and what doesnt.