Nick Ol' Eye
DTT BOTM WINNER
Yesterday I picked up this basket case of an XL 350 from the next town over. After watching Bruce Brown's On Any Sunday (the original) a few weeks ago, I started to really lean towards finding something to rip on in the woods. I was in no way shape or form looking for a project, but I saw an ad for parts bikes for $100 on craigslist and I couldn't help but check it out. The first bike was the XL, looking like it had been outside for 20+ years (so long that even the tarp that was covering had disintegrated, pieces hanging off all over the bike), no title, for sale as a parts bike. Shot the guy a text, set up a meeting for yesterday after work, and finished up a job a couple hours earlier than expected and headed over to check it out. Naturally, I brought the ramps "just in case."
The bike had been bought by the sellers' father off the lot as a leftover in '74. It was his older brother's bike, but him and his little brother used to 'steal' it and take it for joyrides when they were out. Years later, as they got older and moved away, the XL ended up hanging around, the seller stating that he was probably the last one to ride it, "sometime in the 80s." After checking it out pretty thoroughly and observing no major rot, I offered him $35, he countered at $50, and we loaded it into the back of the truck - which was a bitch since the rear wheel is completely seized. Considering that she's all there except for the seat which had rotted away over the years, I couldn't pass it up.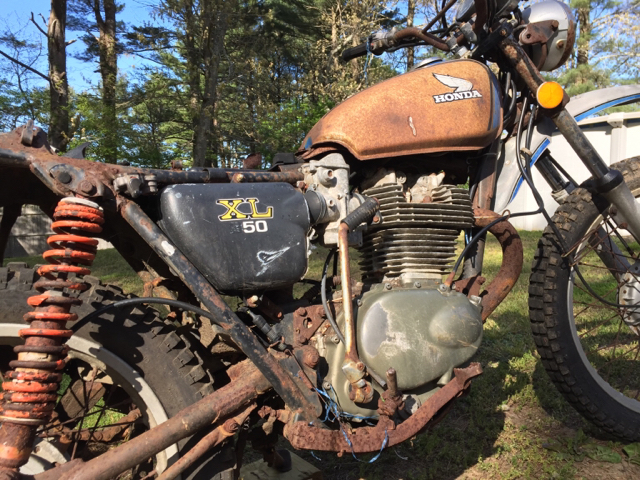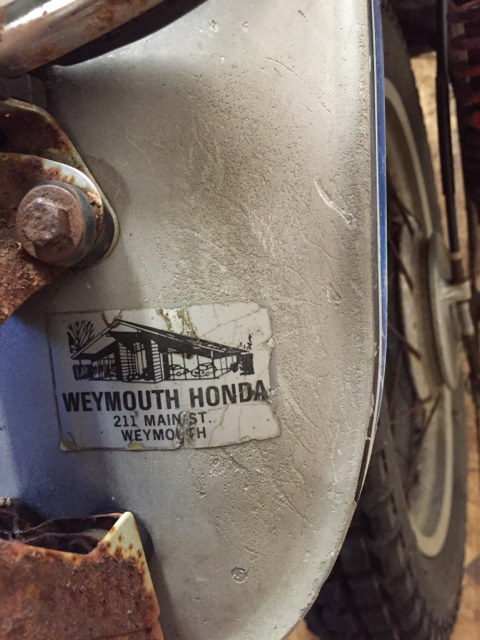 The initial assessment is as follows:
The Good
-Front/rear fenders are in good shape.
-Headlight bucket and gauges intact and useable
-Front and rear rims seem usable
-Front/rear drum brakes
-Tank is rusty as fk, but no majorly rotted areas. Condition TBD after rust removal.
-Frame is usable, surface rust only.
-Engine is all there. May not be seized after all, since the rear wheel was frozen. Also TBD engine condition.
-Keihin Carb included, along with stock airbox and left sidecover.
The Bad
-Seat pan had completely rotted away
-Forks are in rough shape, lowers seem decent but heavy pitting on uppers
-Rear suspension is trash
-Spokes and rubber is junk, as to be expected
-Muffler had rotted in half from water pooling. Can only hope it didn't reach the head
After a long night, I've gotten all the dangerous rusty bits removed, along with most everything else. Removed a massive rodent nest from the airbox, pulled the carburetor, removed the harness and just about everything else except for the suspension and motor. I'm traveling for the weekend so I've got an ATF/acetone cocktail chilling in the jug for the weekend. When I get back we'll see if she turns. Surprisingly, everything came off pretty easily, and the only screws that were a real pain were the small phillips for the controls on the handlebars.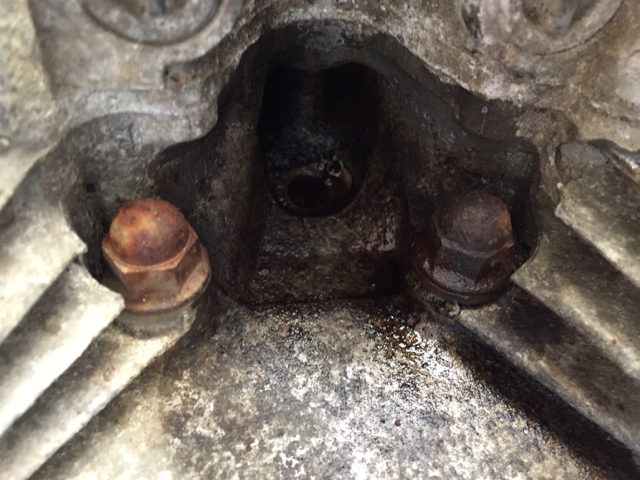 Plan for this project is to restore her very close to stock, while giving it my own aesthetic touch. I will be reusing as many of the OEM parts as possible, media blasting and (hopefully) powdercoating. There is no title, so I will try to reg in VT when the time comes. Got my hands on a FSM (thanks deviant), and will be indulging in some light reading on the plane to familiarize myself with the world of the single cylinder 4 stroke. Stay tuned for updates.