A couple weeks ago I posted about my luck using "Freecycle.org" in finding a titled DOHC 750 frame and a few bit's-n-pieces for FREE.
http://www.dotheton.com/forum/index.php?topic=34348
At the time the guy commented on having the diassembled engine, forks and wheels over at his Dads and if I was interested in those he would sell it all for $50.
This week he e-mailed me that he had it at his place and I headed over with low expectations. After all, he had the bike for only a parts donor.... SURPRISE!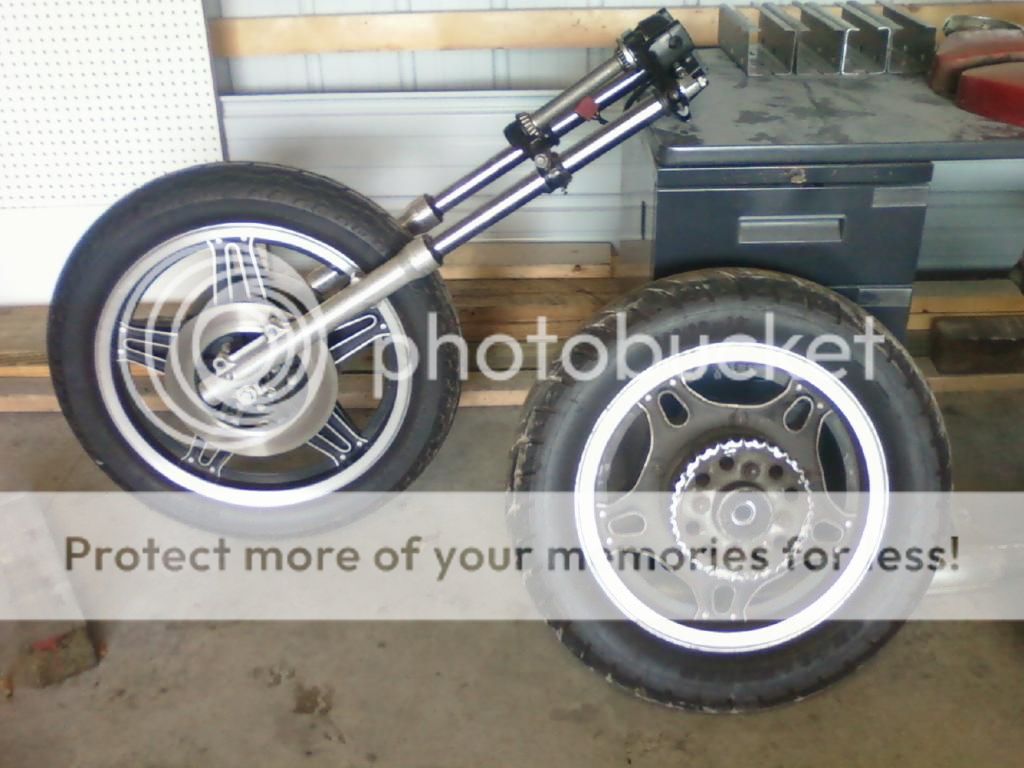 This thing is in GREAT shape! The only major parts I don't have are the the side covers, tank, and rear shocks. Maybe I misunderstood and the shocks are what his Dads bike needed instead of the front fork. After a quick once over last night of everything so far, for the life of me other than him saying he was just going to "freshen up" the engine to use in a sand buggy, I don't know why anyone would dismantle a low milage engine in such good condition. Cams show no wear, you can still see the hone marks on the cylinders, super light scuffing on the piston skirts. WTF is wrong with people!
I planned on flipping this bike to make some cash, but after seeing it I may have to change my plans. Even though it's a "C" model, after reading a AWESOME post by
SoyBoySigh
I can see there are lots of options for this Cruiser DOHC.
So for now...Let the fun begin!