I am building a 81 Kz1100 and melding the styles of streetfighter and cafe racer. I started off with a 81kz1100 because it was cheap. Less than $500 and that included the new clutch I had to put in the bike. Here is what I started with.
I replaced the clutch, fuel lines, and oil cooler lines. After a few rides I decided the bike could greatly benefit from a newer front end (better handling and braking). I found a 06 Zx6r front end on CL for $300. It needed a front wheel and calipers but was in pretty good shape otherwise.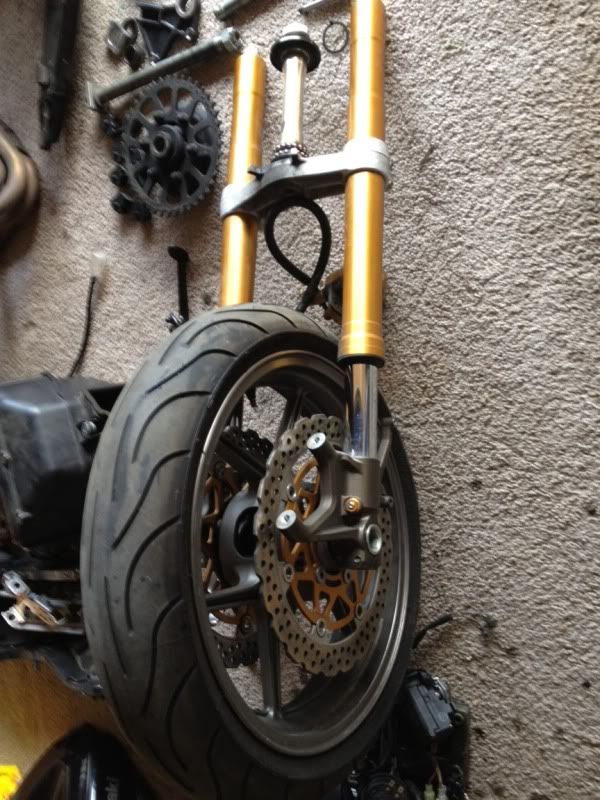 After doing some research I found out the best way to make the front end swap happen was make my stock stem fit in the zx6r triple tree. For this I needed to have some machine work done. So I sent my tree off to a guy I met on the kzr forum(Leon) and he machined bushings to make my stock stem fit in the newer tree.
Here you can see the bushing Leon machined.
the triple tree
Next I had to figure what to do for bars. I decided I didn't want clip ons so I had to make a piece so bar clamps could fit on top of my top tree.
the piece I made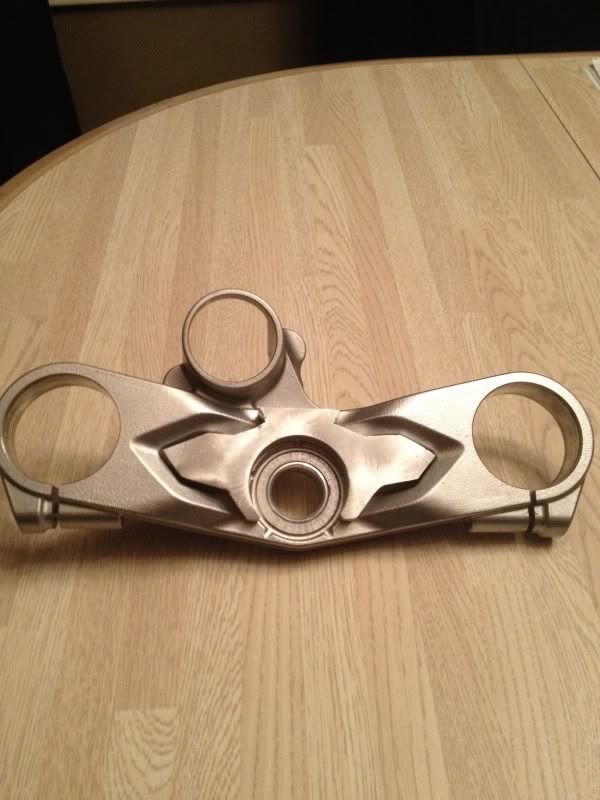 I put the front end all together and have been riding the bike for a few weeks now. All in all it was definitely worth doing the swap. I have on order a koso all in one gauge. and am planning to add a cafe racer style tail to the bike Which will include removing the dip in the frame. Here is the bike how it is currently. I recovered my stock seat for the time being.