Bought the bike a year and a half ago for dirt cheap. Guy was moving to California the next day, so I talked him down from $1200 to $400. All it ended up needing was a battery and the carbs cleaned out/new pilot jets. I ended up putting new grips/handlebars, headlight brackets, a non-vacuum petcock, and tires on it and just rode it that way for a good year. Tank had a fantastic patina on it (replacement tank from an 81) and it had some cheapo 4 into 1 exhaust already installed. It even came with a front fairing in great condition! I managed to snap the windshield on it by stepping on it in the process of loading the bike in the truck, but otherwise its perfect. Ugly, but perfect. (Its for sale, anyone is interested. lol)
How I bought it: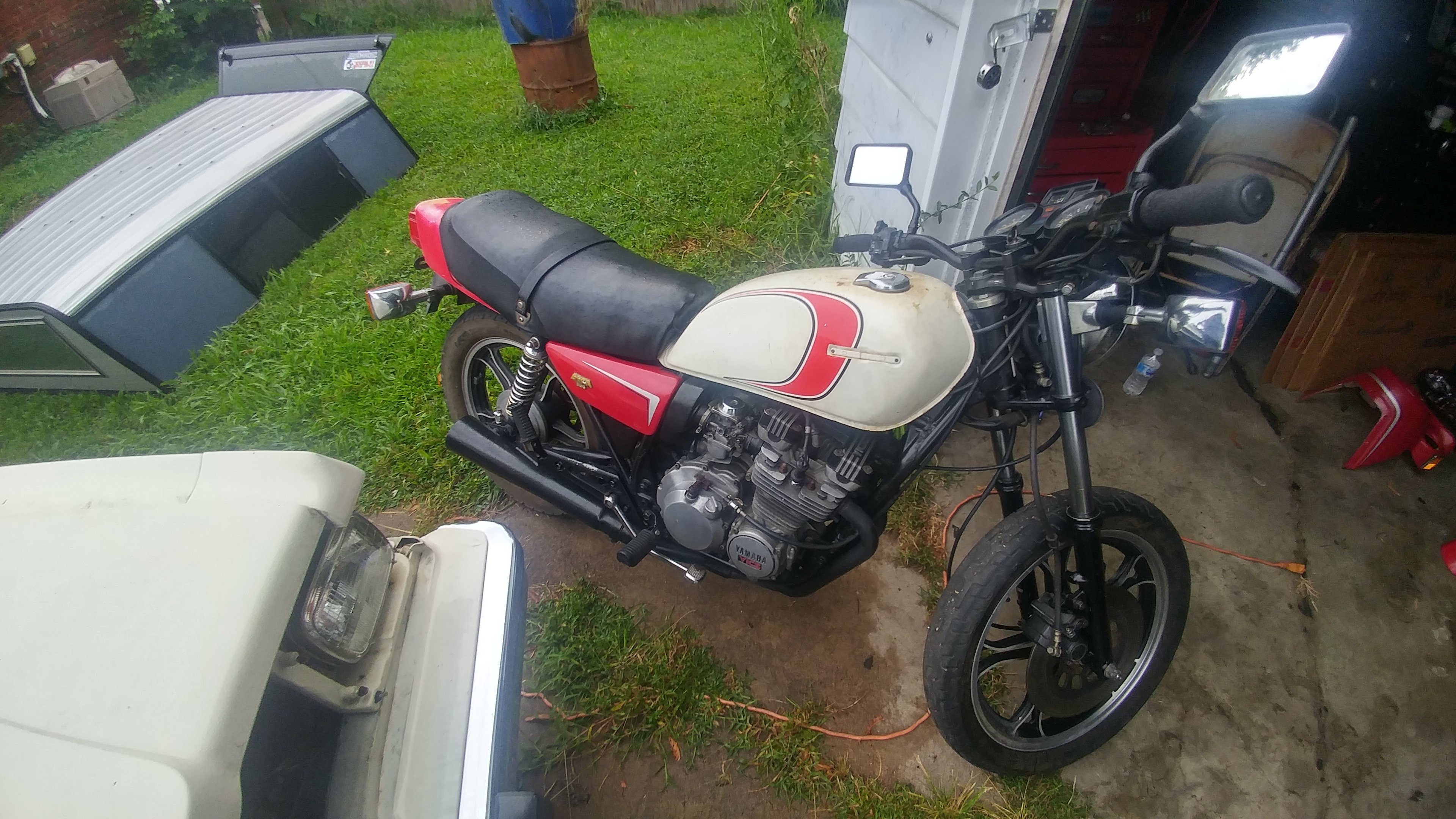 Carbs came out pretty clean. And after replacing the leaking vacuum petcock, it ran perfectly. Not bad for the money I had in it! I also trimmed the rear fender partially because it was broken, and partially because it looks significantly better without it.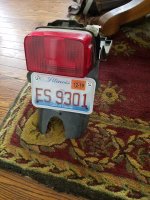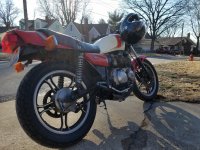 Shortly thereafter the damn thing started falling apart on me. The speedometer AND tach both blew up within the same week and the fuel T started dumping fuel all over my legs. Then the badly repaired fuse box started fussing with me. THEN the megaphone fell off the exhaust and was run over. I rode it that way for a while until the exhaust studs started snapping one by one. After 3 of them bit it, I called it quits and parked it until I could get the thing repaired properly. Thats just how it is when you try to daily ride a 40 year old bike with an unknown maintenance history, amirite?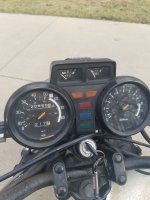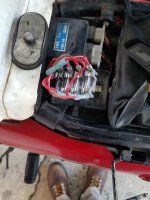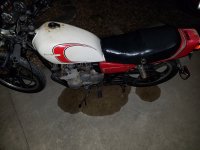 The exhaust sounded and looked cool before the studs broke, but its a miracle I never got a ticket. I got the cops called a couple times. Hahah.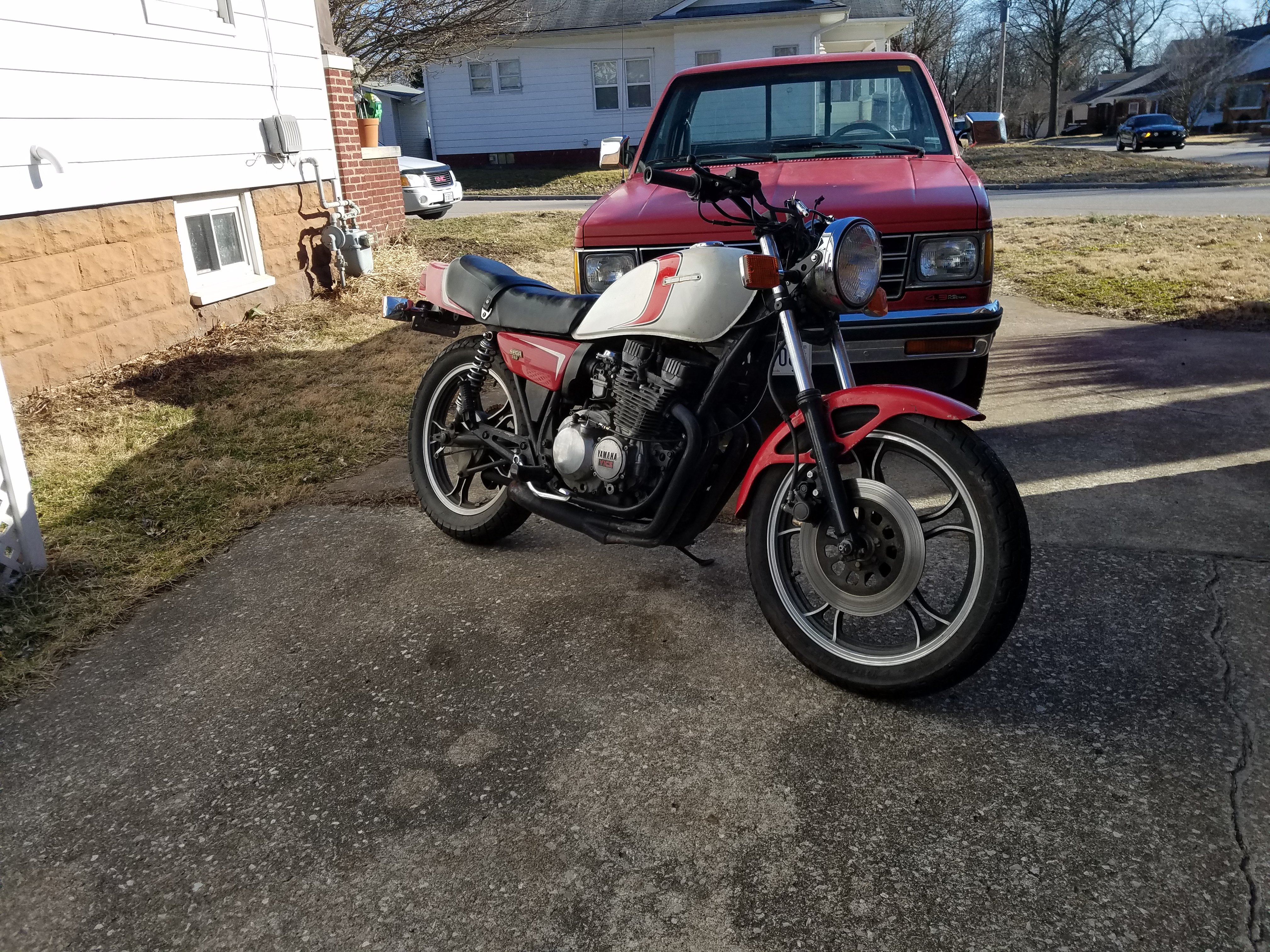 This last month or so I finally started tackling these issues one by one. First thing I did was pull the engine to drill out and replace the broken studs. I decided to paint the engine and do a valve adjustment while I was at it.
Shes a nasty engine, alright. I scrubbed it with a wire brush and some Simple Green to get all the crap off. I then proceeded to put a new valve cover gasket on it. Dont want that grime coming right back.