Happy New Year all!
Haven't done much posting lately so starting again is one of my resolutions
So here goes then....first some background...came across a '96 CB500 the best part of a year ago, they're a bike that appeals to me since as I come from a BSA/Triumph background, then anything with 2 cylinders, twin shocks, right way up forks and a cradle frame is nice and familiar!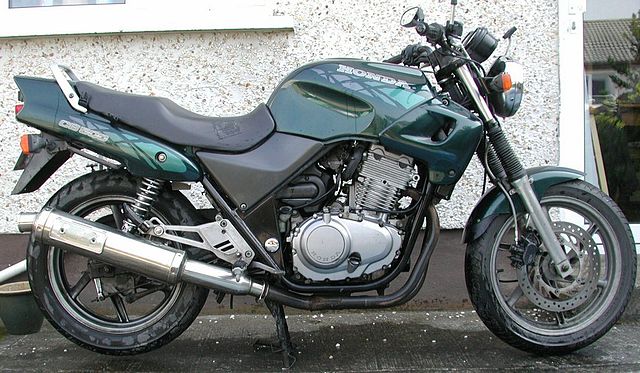 So, my initial instinct was to take it completely to bits, chop it up and see where it went.....
The reality though is that its a decent bike already if a bit bland looking, so over the summer I designed a new set of panels for it....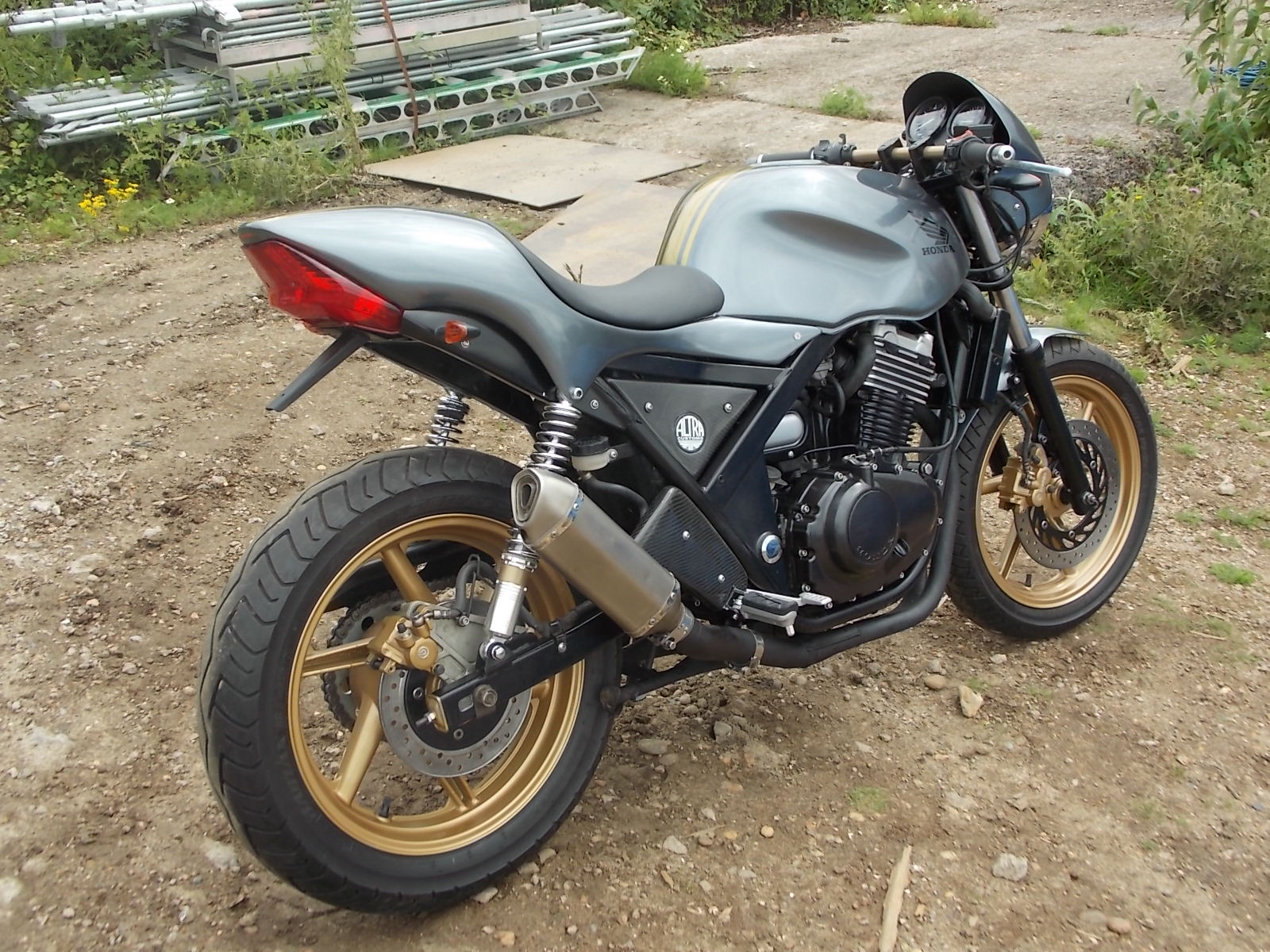 Apart from the exhaust and some minor suspension mods its stock mechanically....and that one is finished and going to stay that way!
Have now bought another which I'm going to town on...new frame, new suspension and the same bodywork in carbon fibre....with the main aim of getting its dry weight down to 325 lbs max
My intention is to have it built and competitive for Bikesheds cafe racer cup in August
More later....