A few years ago my dad decided to pick up a '67 Suzuki X6 Scrambler project for a couple hundred bucks. After we dismantled it and got all the tins and the frame painted, a guy at a bike night said he had the same bike just rotting away in a barn. Dad picked that one up for free with the intent of using it for parts but it was too complete to tear it apart. After a day at the local shop, they got the new one up and running so it became my bike. Although they are the same basic model, mine is a '66 X6 Hustler. I went away to college and am now back home after a failed attempt to find work in DC.
We decided that now is a better time than any to get the bikes back on the road and have some fun this summer. Dad has ridden for most of his life other than the past ten years or so. This will be my first bike and after having a few rides around a nearby parking lot as well as up and down the block, I feel comfy with the capabilities of the bike in my novice hands.
A few weeks ago we started working on them side by side -the '67 in parts being put back together and the '66 next to it just being cleaned and used as a general guide for finding where everything goes. That's when the cafe bug bit me, so along with getting the '67 an honest resto, the '66 is getting a mild cafe look.
Quick X6 facts.
-
247cc
inline twin
-
2-stroke
with a separate oil tank so automatic fuel mixing
-First mass produced motorcycle with a
6-speed!
-Also called TC250 and T20 in other markets
-Scrambler model has high exhausts and was thought of as an "off-roader"
-Hustler model has low pipes as a "street model"
Bad pics-
'67 frame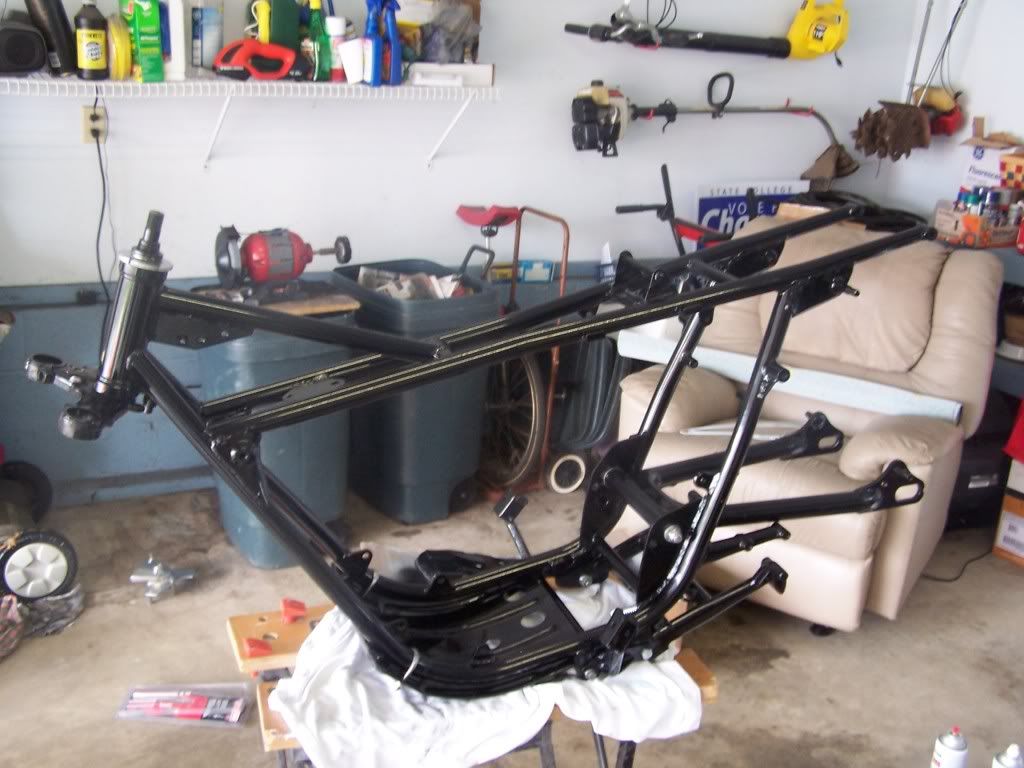 '67 Engine
Restored wheels/brakes leaning against '62 MGA (our previous project)
'67 Engine in frame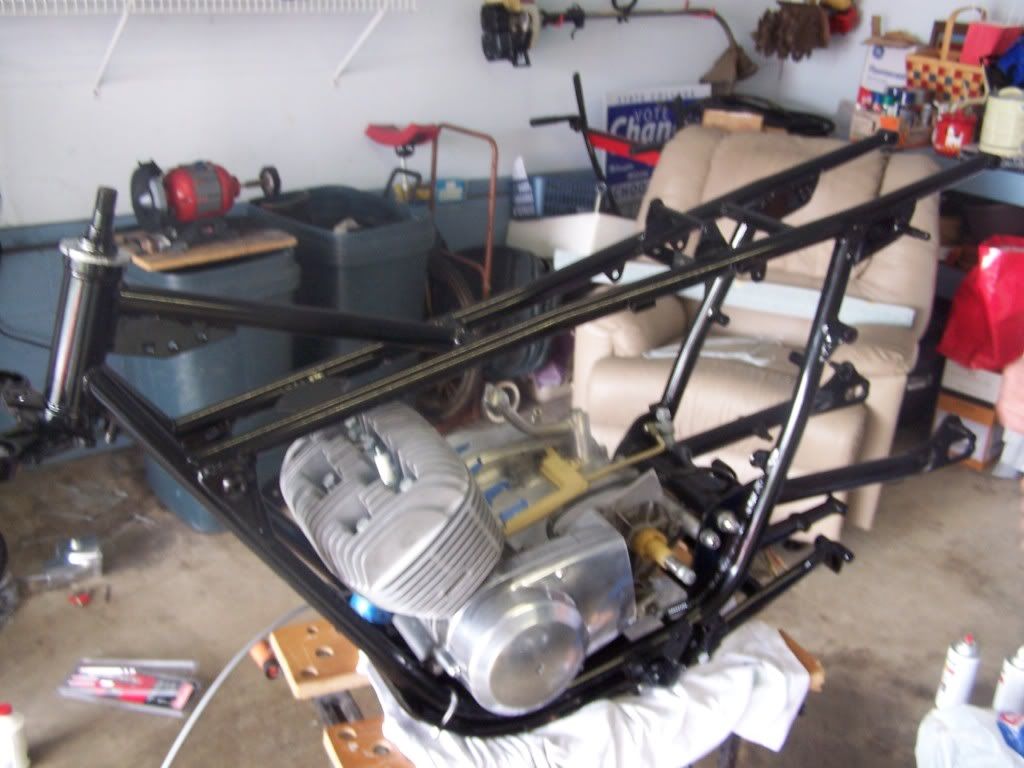 Carbs and breather tube are on
Rear fender is on
Carbs go to airbox behind oil tank
Rear wheel, hubs, brake and shocks/springs installed
Gas tank is on and it's really starting to look like a motorcycle
We just got the seat on earlier too and are waiting for the shop to redo the front shocks that we happened to bugger up. He's not happy with the tires or rear springs he has so we're gonna have to redo those at some point and i may inherit the springs. I've only got a few shots of the '66 so far since most of the work has been on the '67 but here goes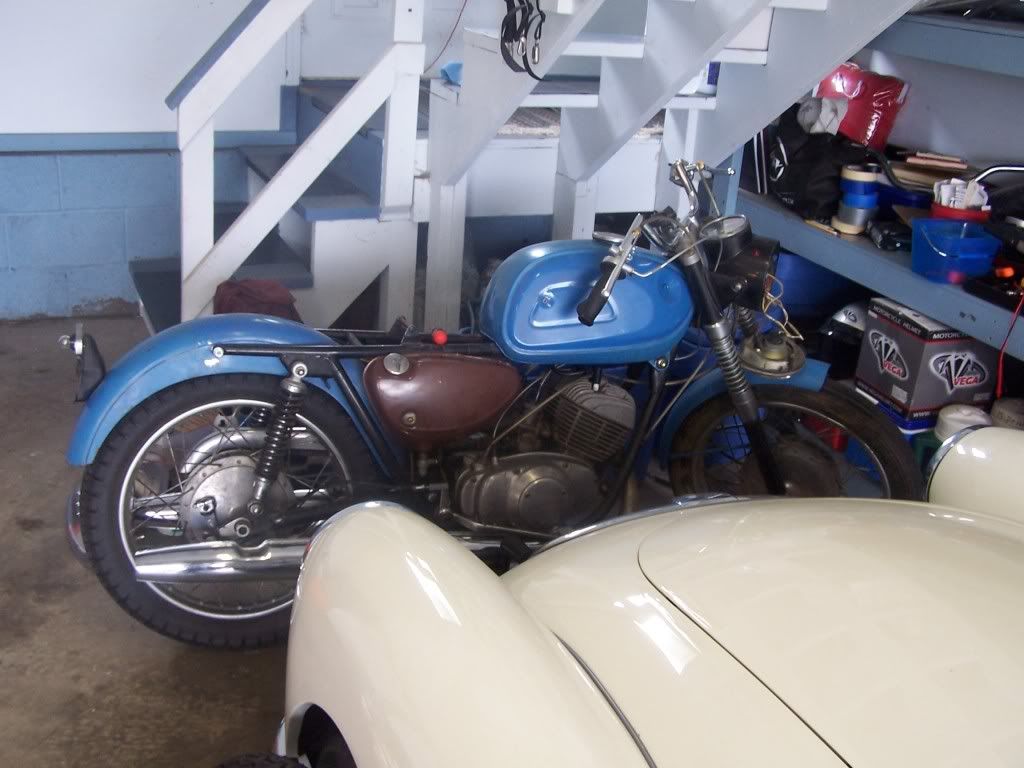 The tins are now all off the '66 and I'm painting them the same old english white as the MG. I've gotten rid of the rear fender and and mocking up plans for a rear light/lic. plate mount. Oh... I've gone with clubmans because i like the look.