Some have asked about the oil cooler on my CB360. It was bought around 1980 or so and was made by Lockhart, now Lockhart Philips, but they don't make it any more.
I had to drill and tap (1/8 NPT) the clutch case, intall a rubber plug in the oil pump Idler gear shaft and screw in an aluminum spacer into the rubbur plug. The psacer blocked one of the oil passages so all oil passed through the cooler.
Here's apicture of the Cooler with the optional thermostat. (My wife was very nice to me, she bought the cooler and the thermostat for a gift)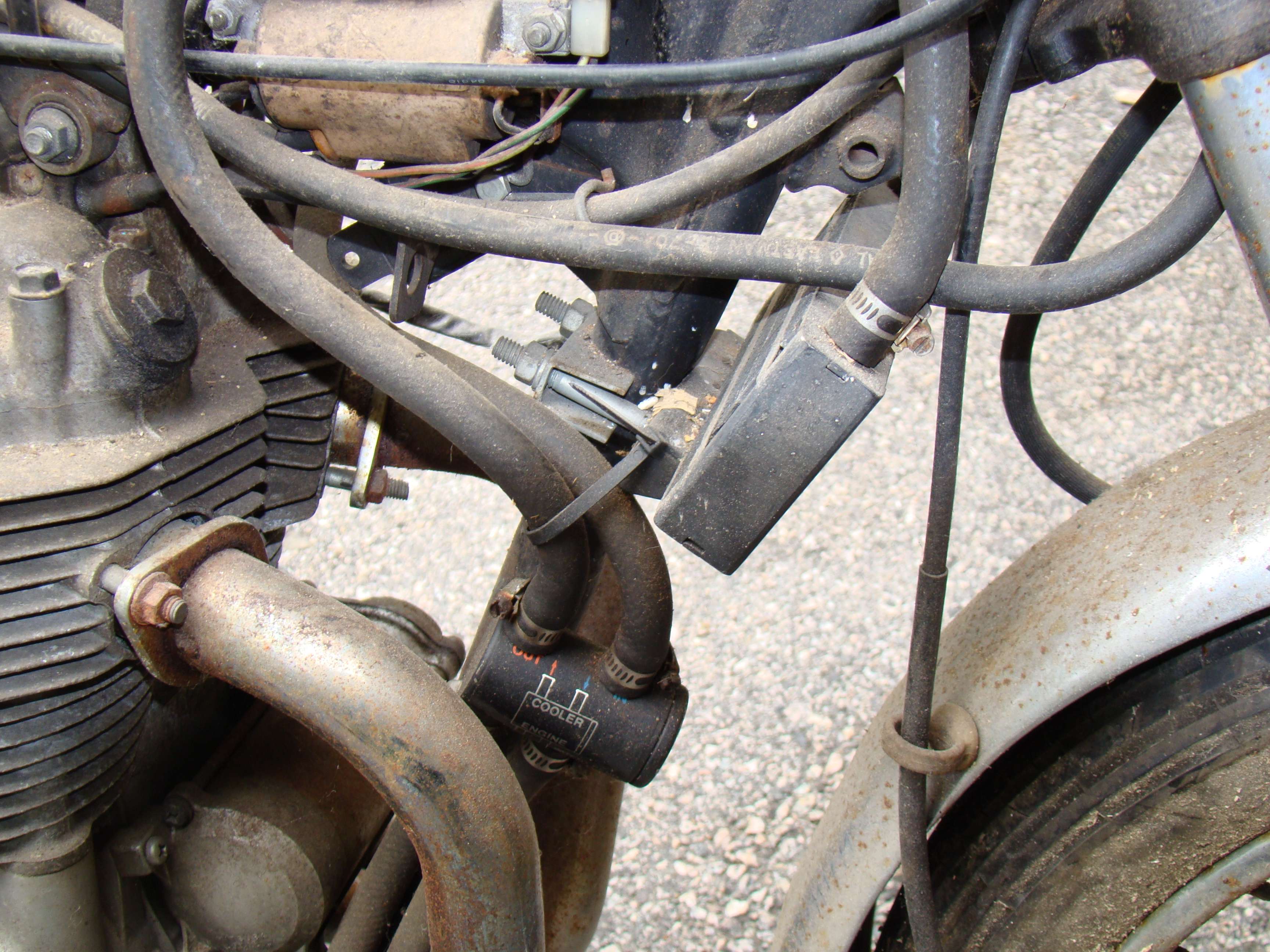 this is where the oil lines tie into the right case cover:
Here's a shot of the case bottom showing the fittings. The RED nylon tie is on the supply line (Out of the case)
This is the screw/washer/spacer that is screwed into a rubber plug stuck in the oil pump idler shaft. This forces all the oil through the cooler.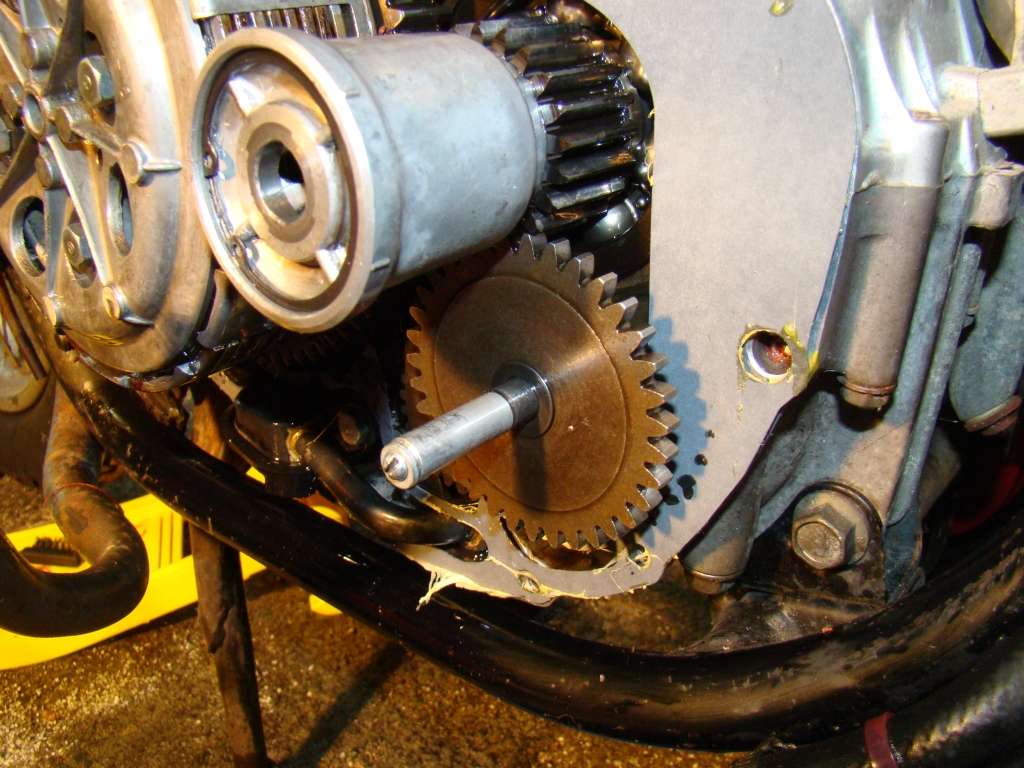 This is the plug in the shaft. I couldn't remove it to measure it, but it is like a piece of rubber tubing. the screw is a tight fit and screws into it, retaining the spacer and plugging the passage
The spacer and screw and washer removed:
The next shots are the dimensions of the spacer and screw: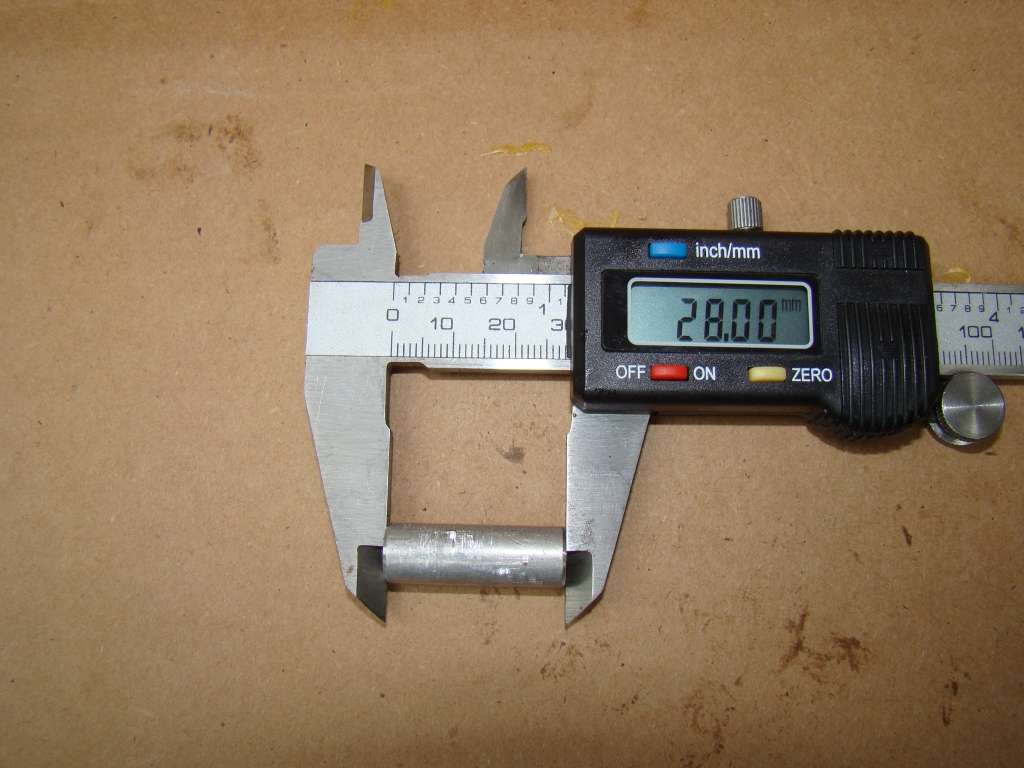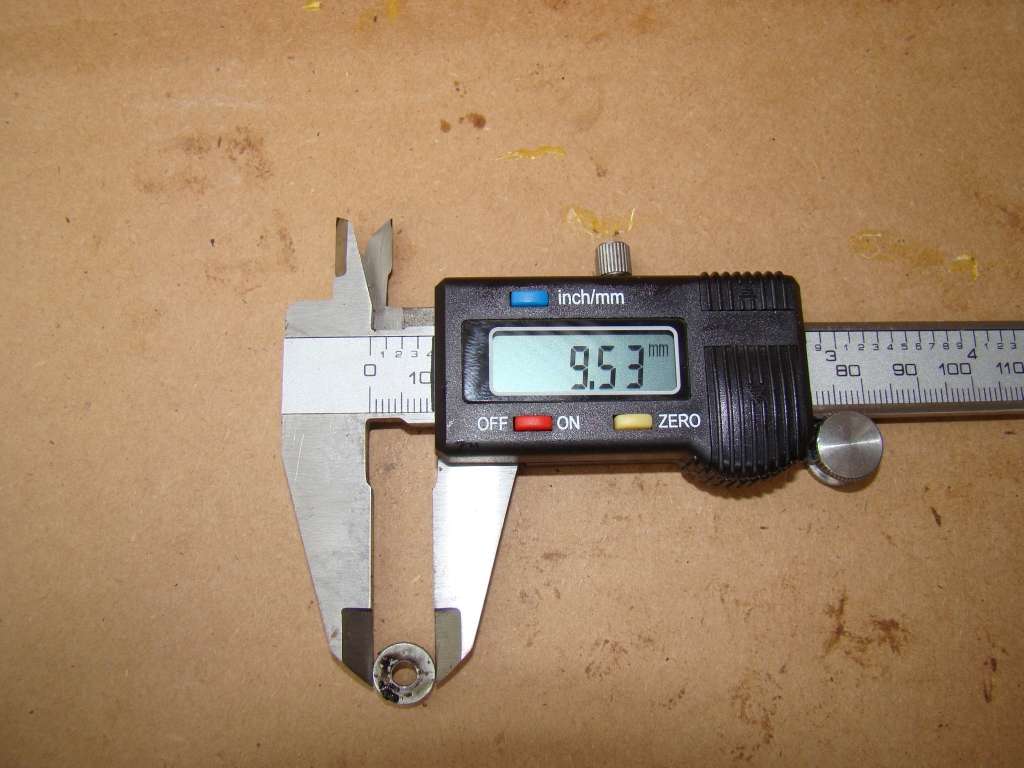 The oil cooler looks like a small car transmission cooler, JC Whitney Sells them. The thermostat is not available, but probably isn't needed. I know my NH 750 has a factory oil cooler and no thermostat.
The oil lines are oil resistant , reinforced lines, maybe similar to 1/4 i/d fuel line.
If I saw this, I would think about doing it....It doesn't require machining or complex parts.
So, here you go....how to install an oil cooler on the CB360.
Also, some have commented that an external oil filter would work. I've thought about it, but I can't figure out where to mount it.
Have fun.