Umina Beach, Australia....Where does that part go?
Greetings.
I'm a recent member, and this is my first post.
I have ridden bikes since age 17 and now I'm in my 50's and still riding.
I have never done anything to a bike, nor do I know anything about how they work.
I do however know how to read a manual.

I have had an itch to build a cafe racer for some time, and no amount of Sorbolene cream would satisfy.
I found a very decent 1982 Honda CX500 Shadow (Australian model), and set about the task of satisfying my itch.

I feel that this project will either end up something wonderful....or a total disaster.
If you come on the journey, you will find out.

I have torn down the bike and engine, although there was really nothing wrong with it.....but I was set out to learn....and I was told on another forum that unless I do things for myself, I'm a worthless turd (not exact words, but that's how I understood it).

Below are some photos of where I'm up to, and a link to more complete youtube videos if you like detail. I will add to the log as I go along, probably once a week as I keep working on it.

I welcome questions, although I need less of those than answers, and I am not thin skinned, so throw all your shit at me if you must!
But do it with a smile.
Thanks
Mario

1982 CX500 Shadow before the slaughter.


https://youtu.be/mvYAOsI3p5w

HAD A BIT OF TROUBLE REMOVING PIPES


STRIPDOWN PROCEEDS WITHOUT INCIDENTS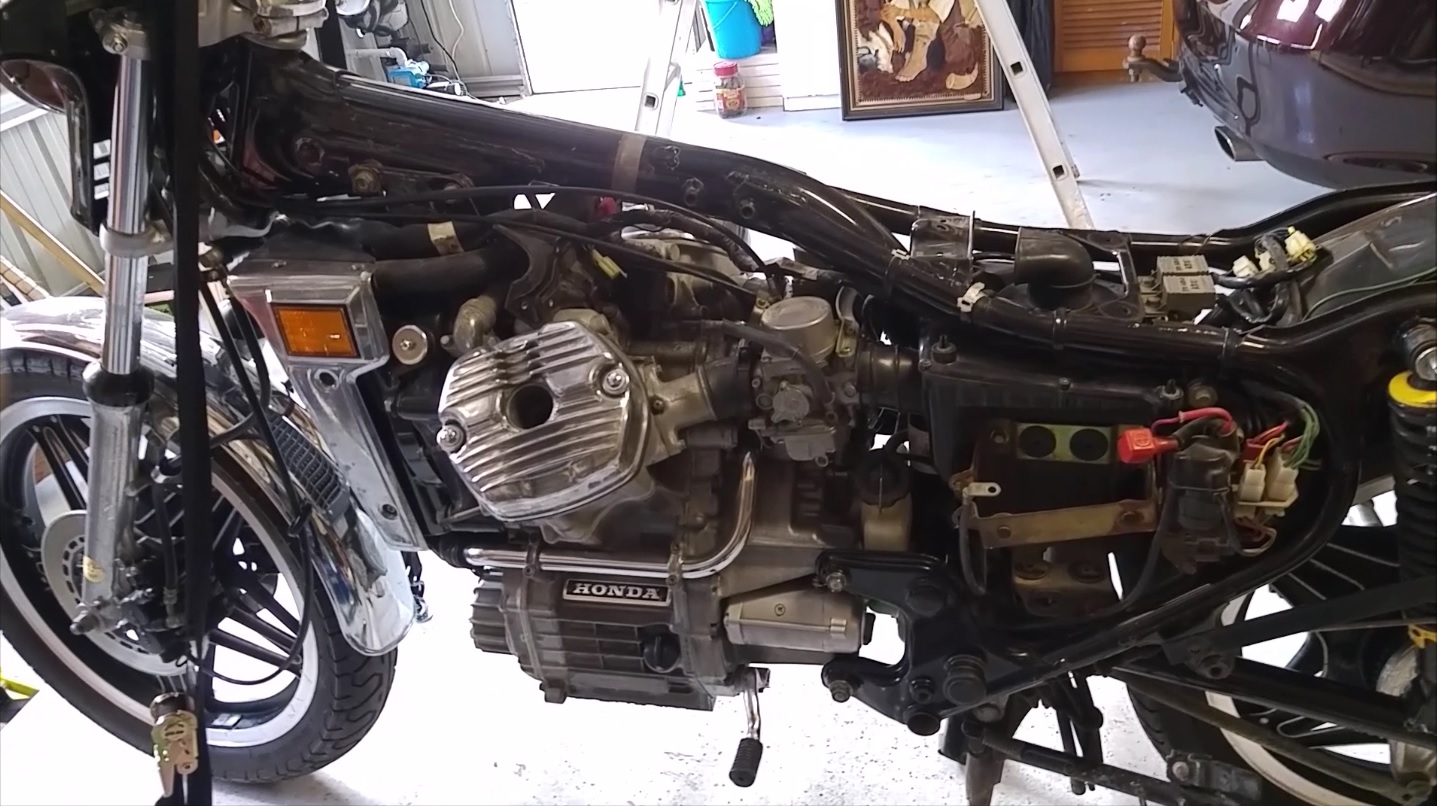 https://youtu.be/hY3JW4_eSXY

Haaaaaghhhh!....THE WIRING


https://youtu.be/j20pW3PNr_U

GETTING THAT AIR BOX OUT WAS A LITTLE TRICKY.....OR IS IT ME?


THE LITTLE ENGINE.....WHAT DO I DO WITH IT NOW?


https://youtu.be/WJWFanjFYFg

WHAT IF I PULL IT APART.....EVEN THOUGH THERE'S NOTHING WRONG WITH IT?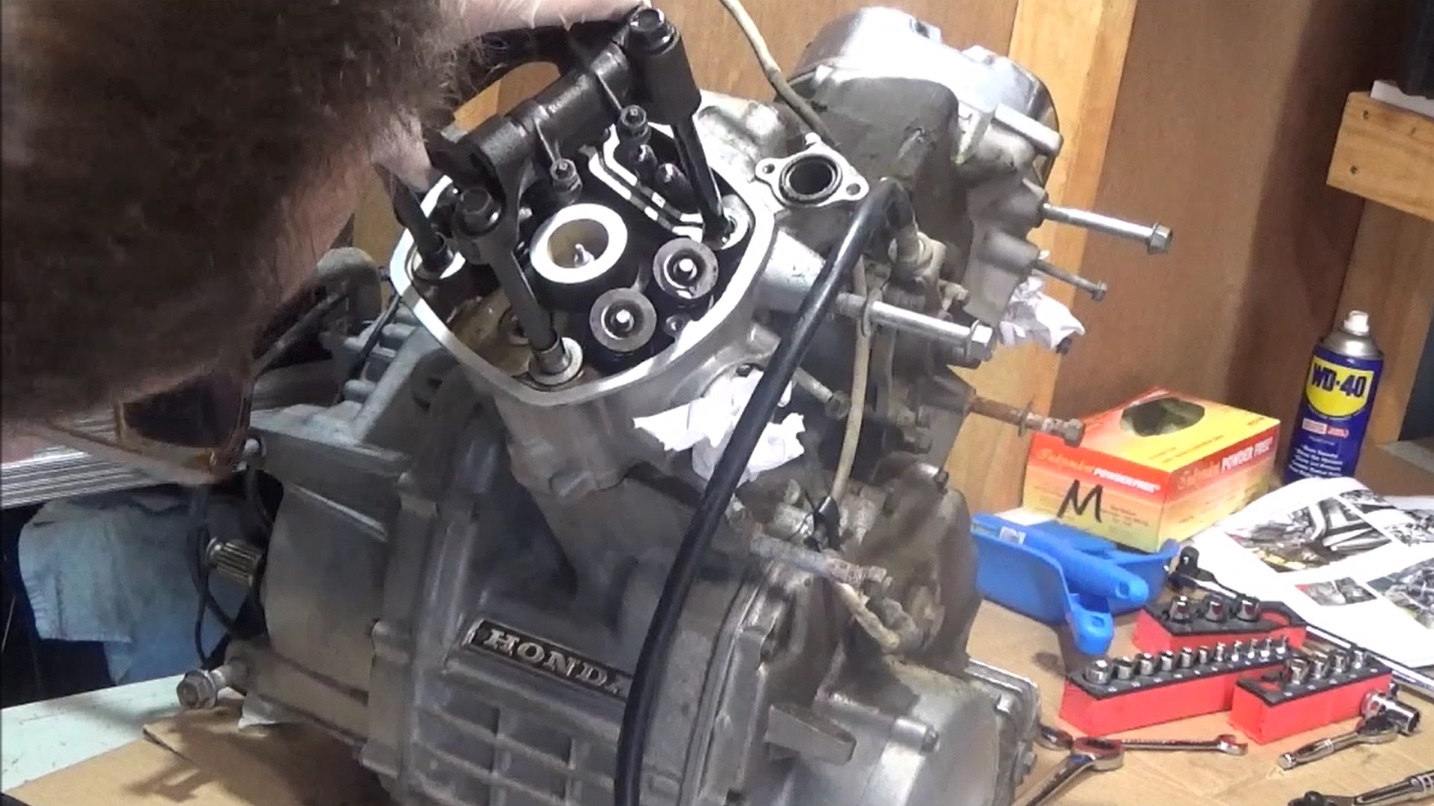 https://youtu.be/324sicX1c40

COULDN'T RESIST THIS PICTURE. IT'S A GREEn STRAIGHT OUT OF SCIENCE FICTION.


https://youtu.be/K5GId7VOX4g

OIL PUMP AND TRANSMISSION. GETTING IN WAY OUT OF MY DEPTH.

https://youtu.be/UTNRmj39R0M
This is as far as I got with the videos. They take much longer to put together working on the bike.
THE MUCH TALKED ABOUT WATER IMPELLER. THIS ONE LOOKS IN PRETTY GOOD NICK.



ROTOR OUT AND LOOKING STRAIGHT DOWN THE CAM MECHANISM BARREL. VERY NERVOUS AT THIS POINT.




[size=12pt]THAT'S THE TRANSMISSION IN MY HANDS. I THINK I'M HOLDING IT LIKE I WOULD HOLD A BABY.



I FINALLY ARRIVED AT THE PISTONS AND CRANK. THAT SPACE WHERE THE BIG END BOLTS ARE IS PRETTY TIGHT!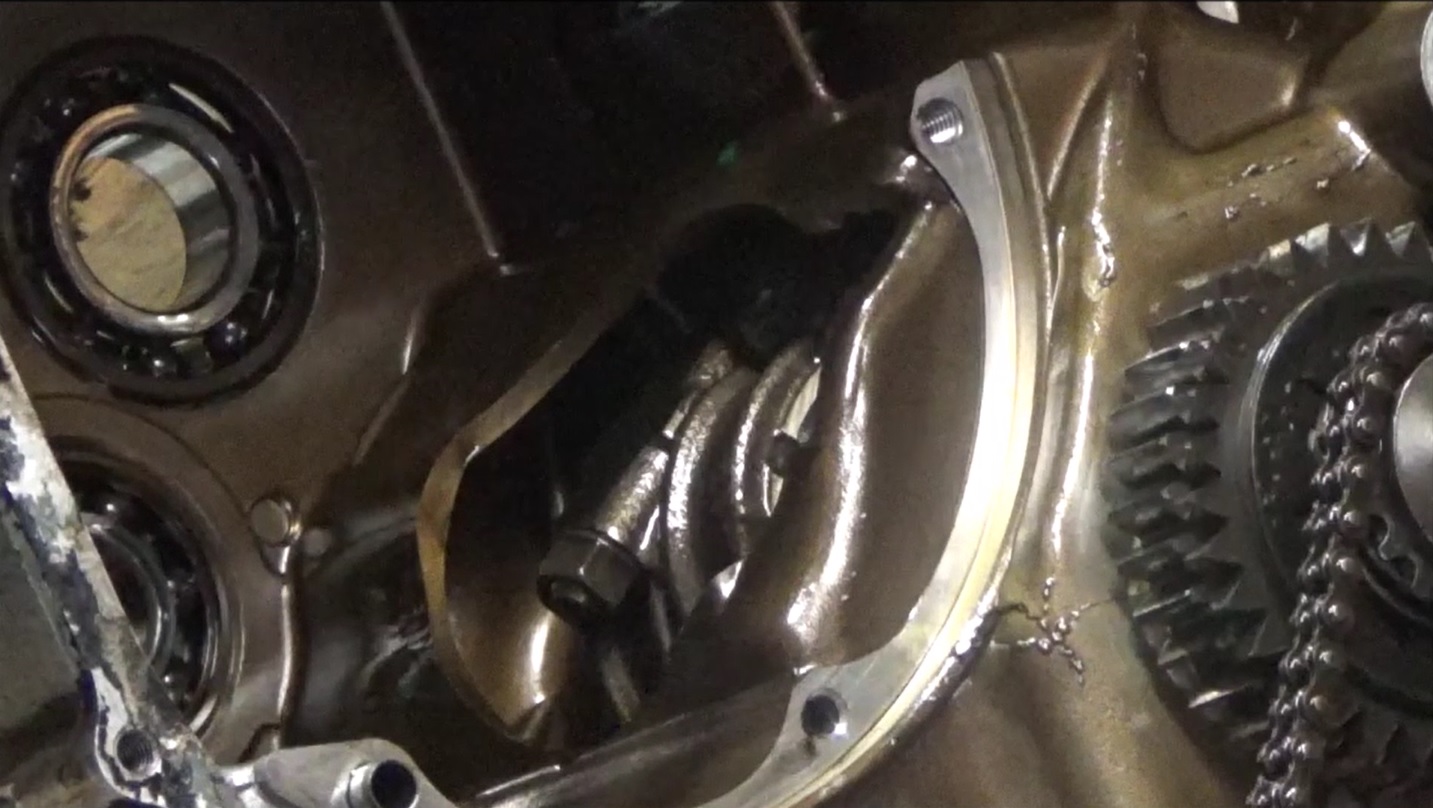 VALVES DISASSEMBLED. ENGINE PULLED APART COMPLETELY. WHAT NOW?