8)
Here's the stats: Bar end mirrors, Carbon fiber air dam, Carbon fiber tank grip, Cycle Cats Frame sliders, Rizoma Gold anodized grips, D.I.D. Gold chain, Gold Renthal 42t sprocket, Gold Tank lid, Stainless steel brake/clutch/fuel lines, Pilot Hyperwhite H4 anti shake bulb, Ducati Wheel Decals, Ducati Carbon fiber Decals, Smoke colored LED integrated rear brake/turn signals, 12 volt power supply, Rizoma Clip ons, Aftermarket front turn signals, Rizoma Gold preload adjusters, Eliminated sub fender, Leo Vince SBK Titanium pipes, Wrapped exhaust, Ohlins adjustable rear shock, K&N filter, Chopped Air box, Helmet lock, Roll a click levers, Renthal 14t front sprocket, and an Anodized oil cap.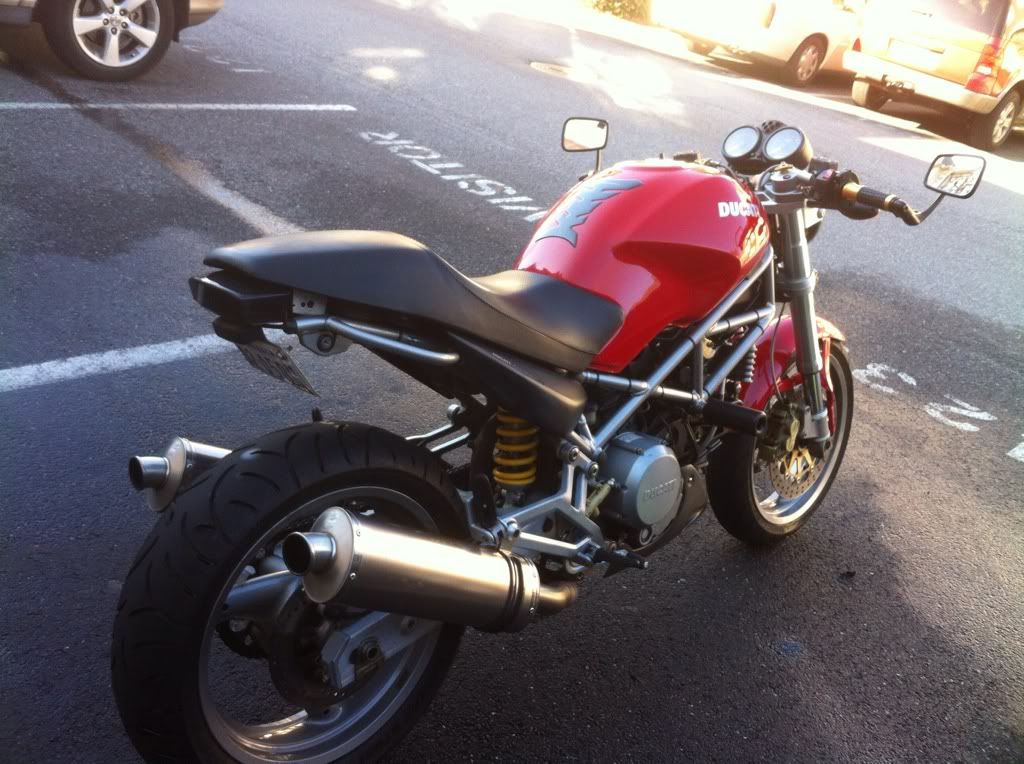 .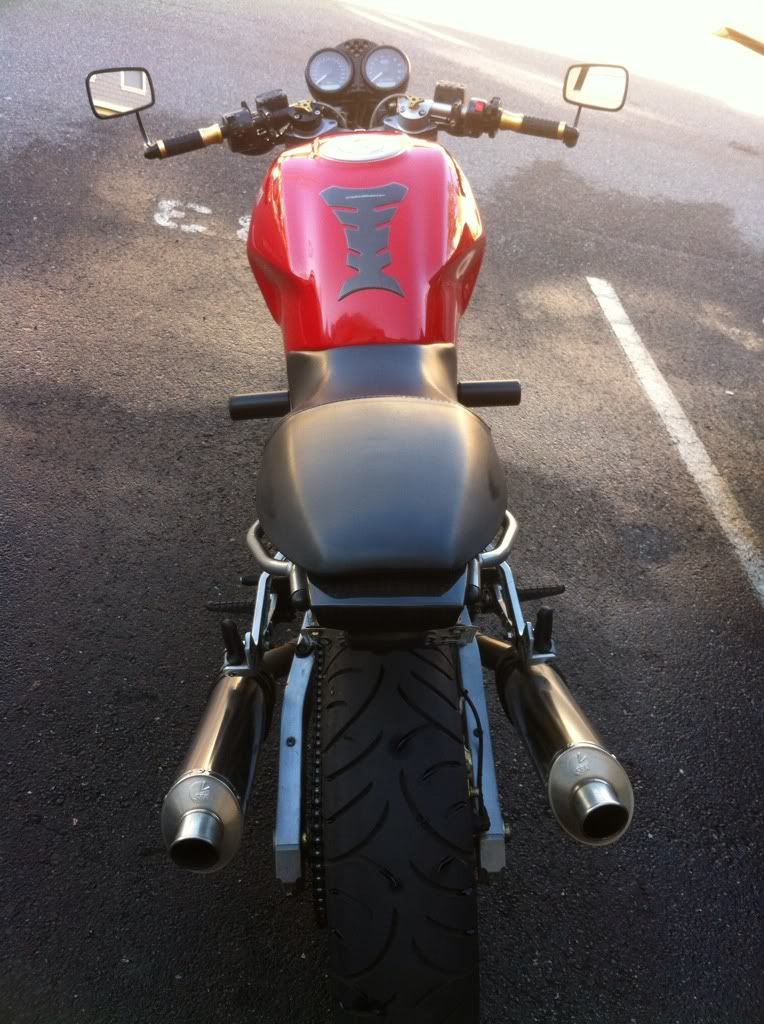 Brembo's to stop:
.
Added a couple l.e.d.'s
Frame sliders: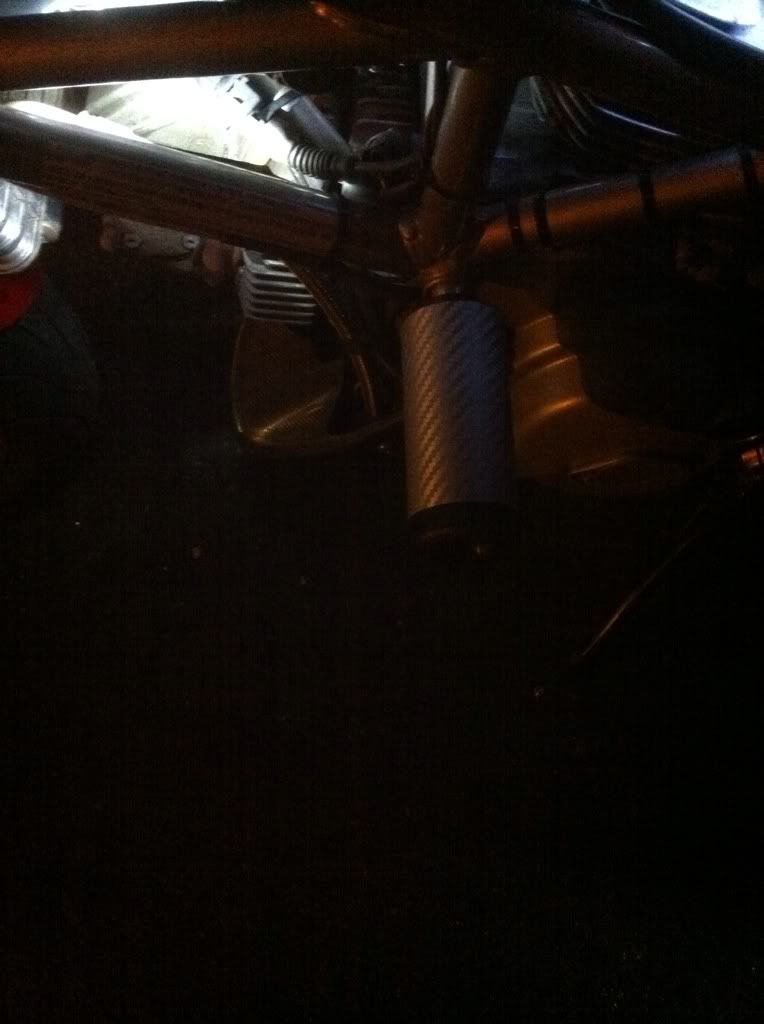 Gold D.I.D. chain, and Renthal 42t Gold sprocket:
New turn signals:
More Led's..Think I'm good for now.
Some cool edited shots: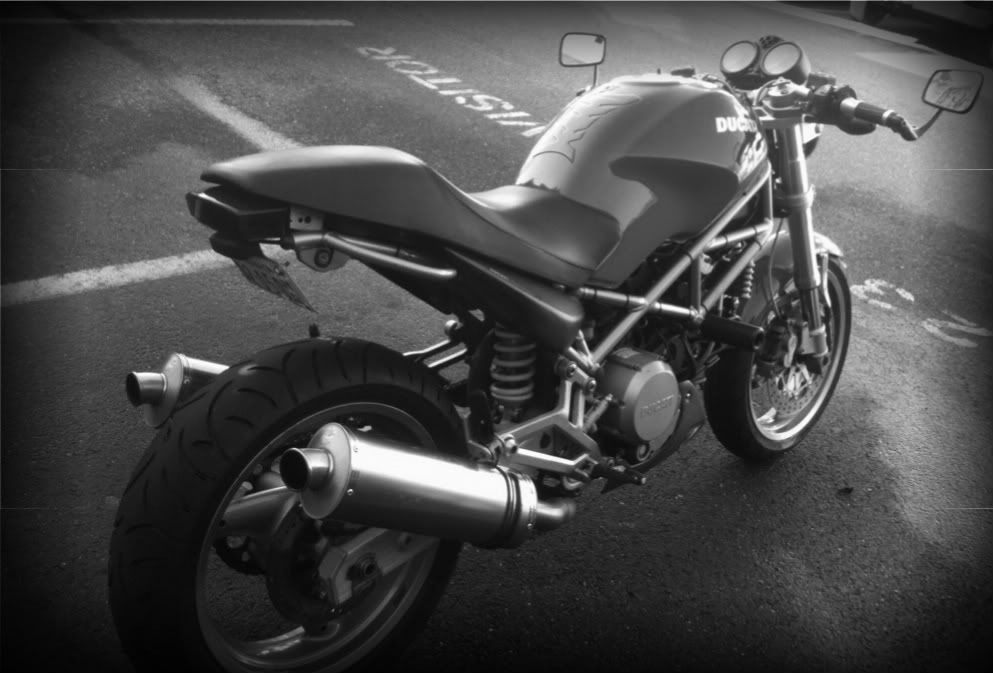 Wrapped the headers, here I am adding 12 volt power..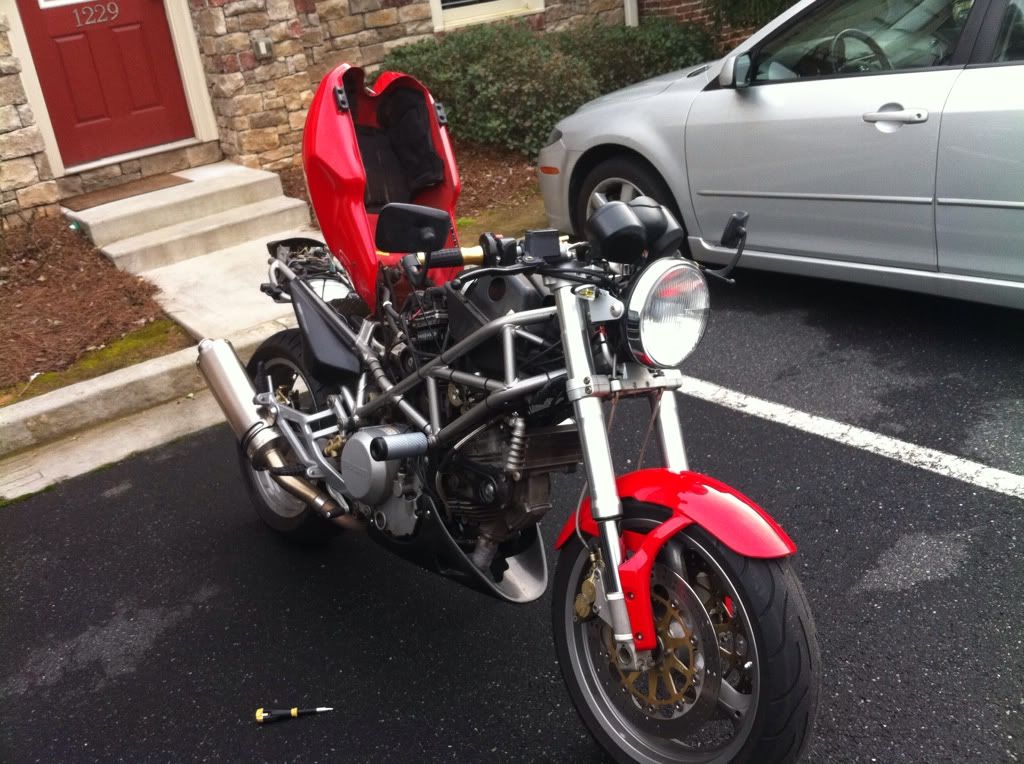 12v power outlet:
Bella waiting on me to get off work: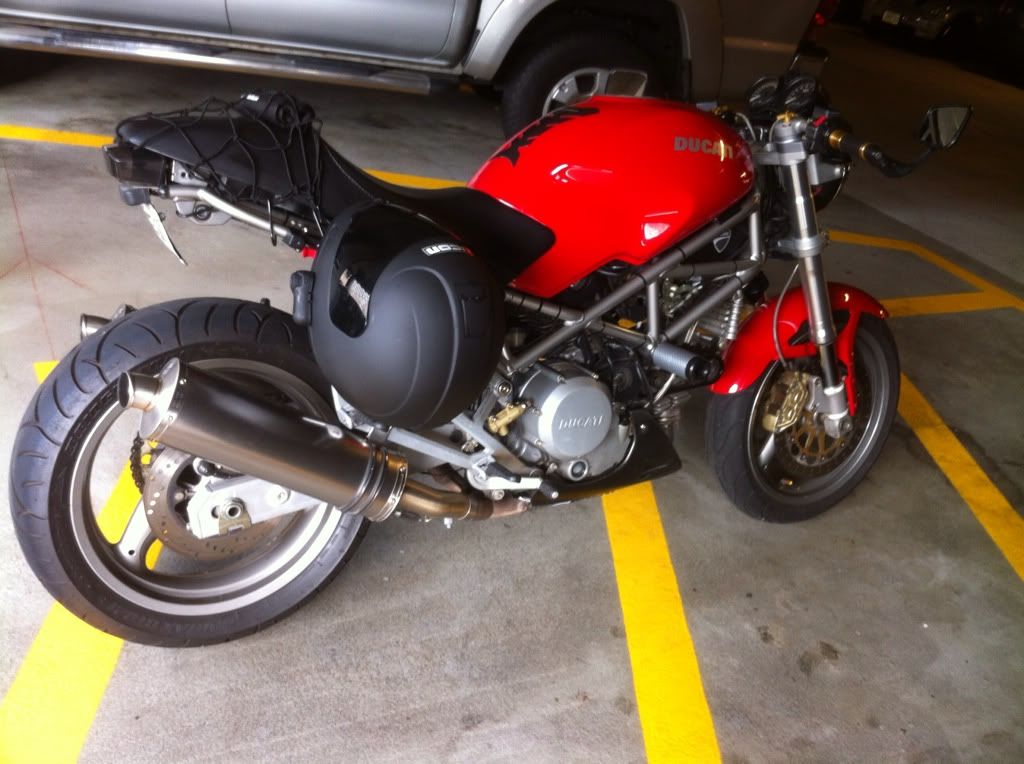 Wheel Decals: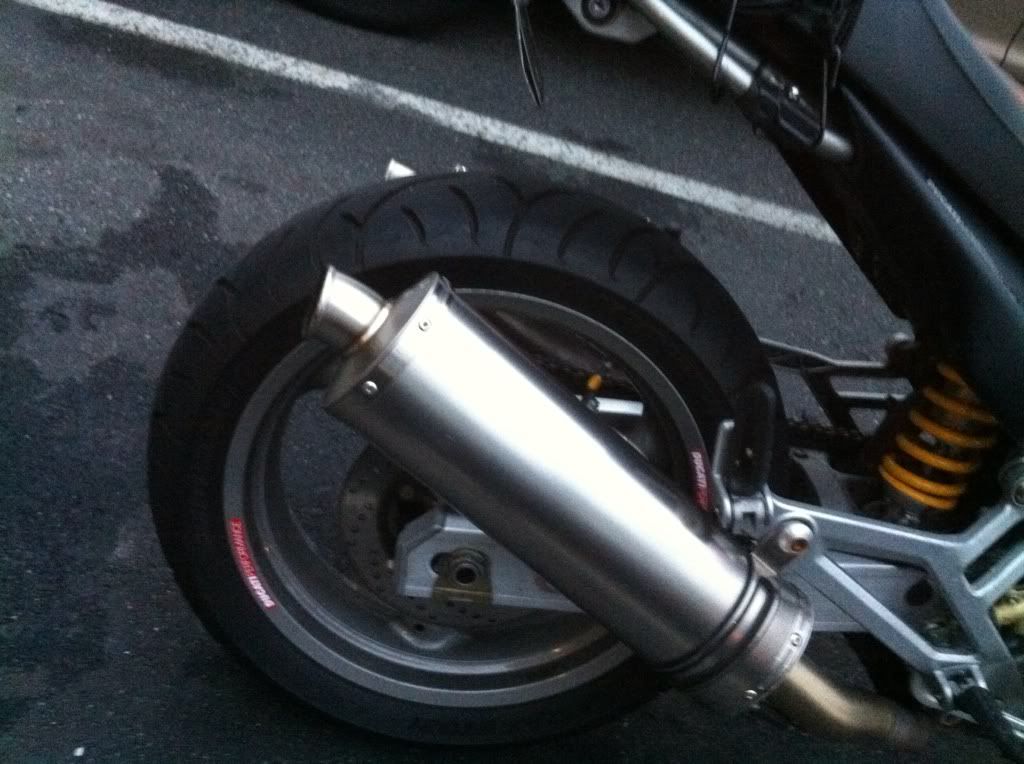 More to come..