Just made a deal on this airhead.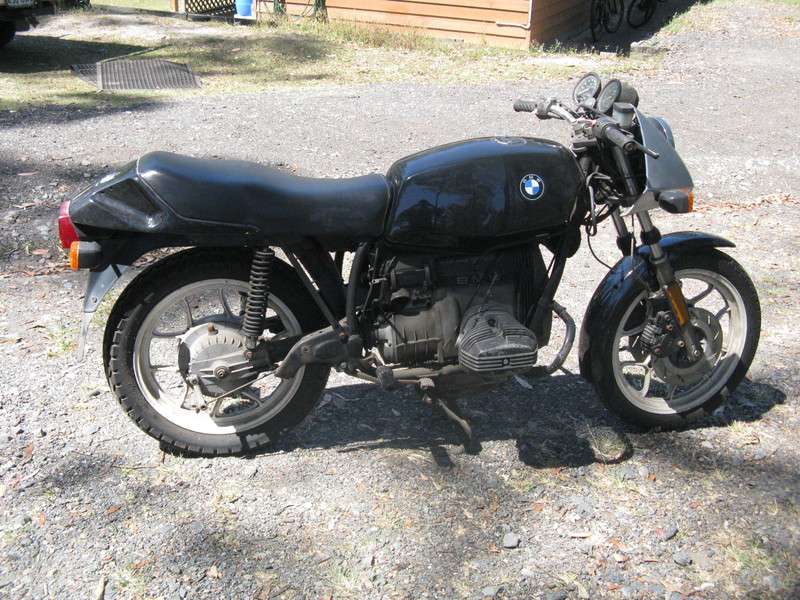 Uploaded with
ImageShack.us
I have bought it sight unseen as I am away for work currently. Hopefully I won't be burnt!
I have wanted an R series for a while, something about that profile of the flat twin whilst looking at the front of the bike..........
Also It will go well with my Volkswagens.
As I haven't finished my CB250n Cafe bike yet (Still engine polish and seat upholstory to go) this will be on the back burner for a while.
There are a couple of criteria on this bike. The first is it has to have pillion pegs and a 2 seater so I can take my girl for a ride.
Sensible riding position ie: no clubmans or clip-ons and stock peg location so that I can ride it out to work and on long trips if I so desire.
The idea is something like this.
Uploaded with
ImageShack.us
Although I will go for a red theme as the bike comes with this brand new R80 tank.
Uploaded with
ImageShack.us
Carbs and exhaust are off the bike but it turns over easily, everything seems to be there and the red tank would have been about $600 alone in Australia.
Need to get it running before I do too much.
Nicko