Gold Coast, Queensland
DTT SUPPORTER
Ok, so I decided to start this thread as a running ideas area that will evolve into a build thread. So here we go...
I have a BSA A10 frame from what I think is 1958. I have always liked the style of the old BSA bikes but could never afford one. So instead I decided to build my own from a lot of different bikes.
The motor I plan to use is a '72 XS2 motor and it has been far from maintained. I was an old sidecar motor that had been sitting in the hack for 21 years before I bought it. So of course a full rebuild is in order.
I had originally planned to use a new triumph 900 motor but that went out the window quick once I started to look around for them. So the next best choice was the XS, there are plenty of after market parts for them and I thought I could easily turn mine to a 750. Boy was I wrong. Turns out I have a 306 motor, right before they changed to the 447 which most aftermarket parts are made for. Only difference that concerns me is the rod length. So I am thinking of getting 447 rods fitted to the crank when I have the rebuild and rephased.
As for the forks. I have a GS750 that I have been working on, I was never completely sold on it being the bike I wanted to build, but I kept at it anyway. Lesson learnt now though. Lucky for me I have some nice powercoated Boranni Rims and a rebuilt set of forks to fit to my YamBSA. (Yambeezer)The spacing between the GS and BSA are not to different so I can just take a few mill away from the axle spacers and rotor spacers and be good to go. Of course I ran into trouble again, The BSA forks are tapered at the top going from 31mm on the lower side of the triple to 29mm on the top.
So where I am at is looking into having a custom top yoke made from 6061 and scratching my head at the amount of money I need to spend on the motor.
Anyway here are some pictures in no particular order.
Top Tree Design V1
The Frame after a quick paint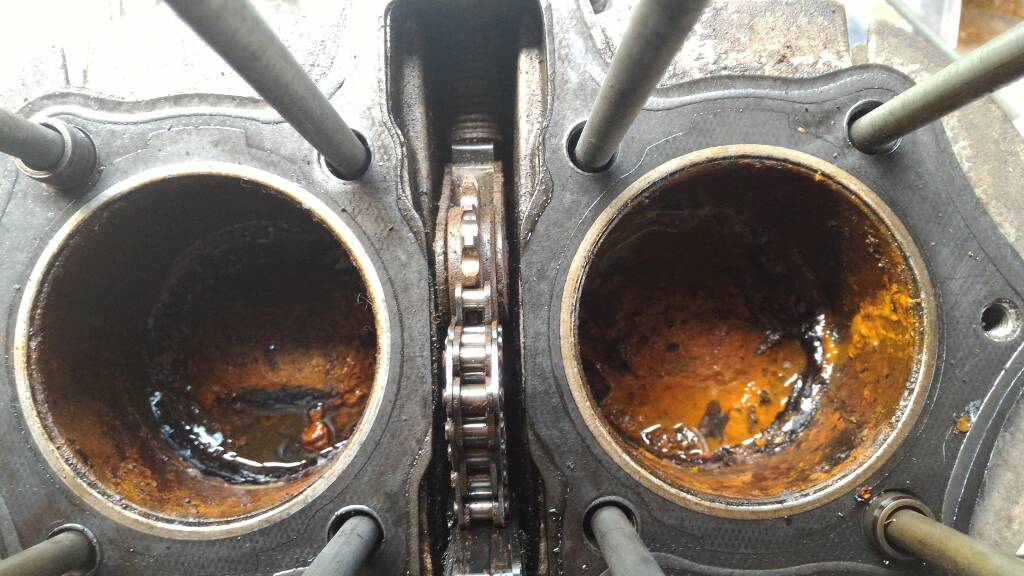 Lovely 20 year build up of crust.
Rockers and cam seem ok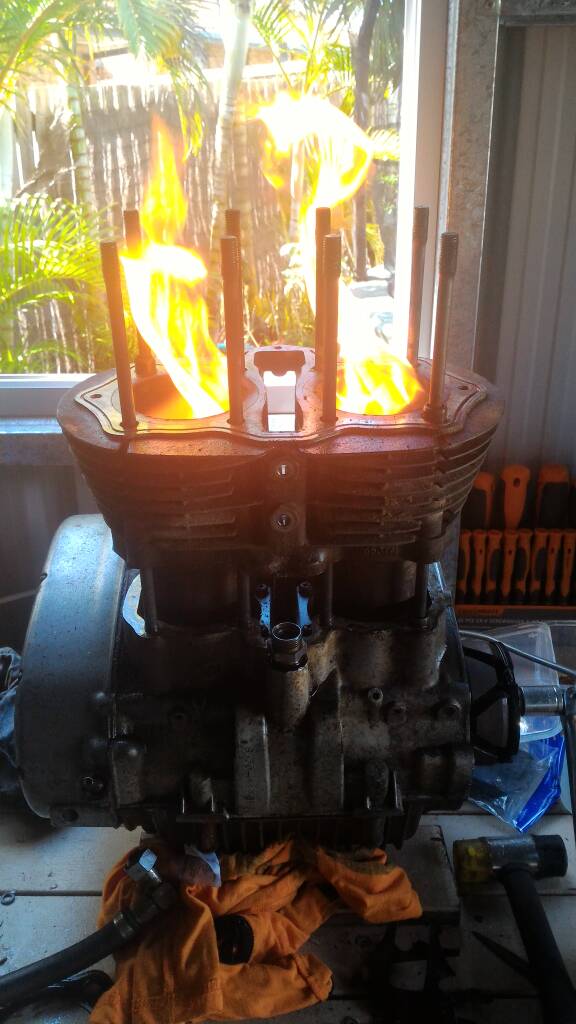 And its on fire...