Well here is our finished bike after about 10 months of building it. I hope you like what you see. This was a labor of love for sure. All the parts you see on the bike were built by us and will be offered after market very soon. We have been sorting out the pricing as CNC Machining all the parts is not cheap. But the tolerances are so much better than stamped or cast. Feel free to tell me you love it or hate it. We personally LOVE IT!!
Yes it does get ridden and yes we are going to sell it. We want to build another and have a few clients lined up for some builds others on the fence.
FYI.. This was NOT a budget build and I never made the impression it was going to be. So no busting my balls about BUDGET!!!
Thanks for looking guys and gals...
Grant Salter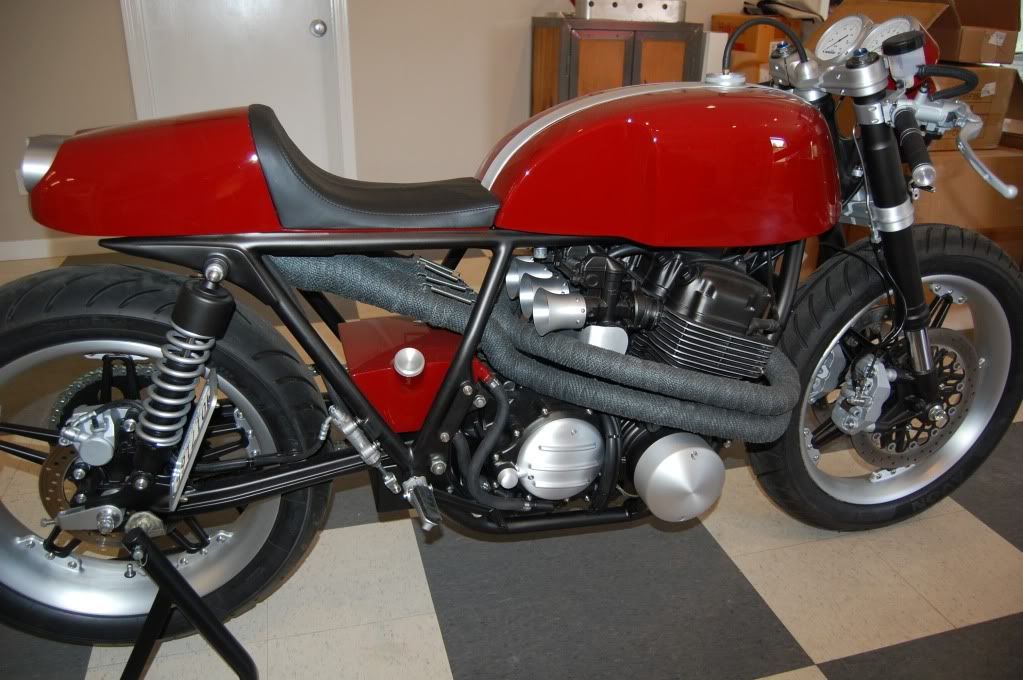 Classic instrument gauges and Cage Fabrications bucket for the Gauges.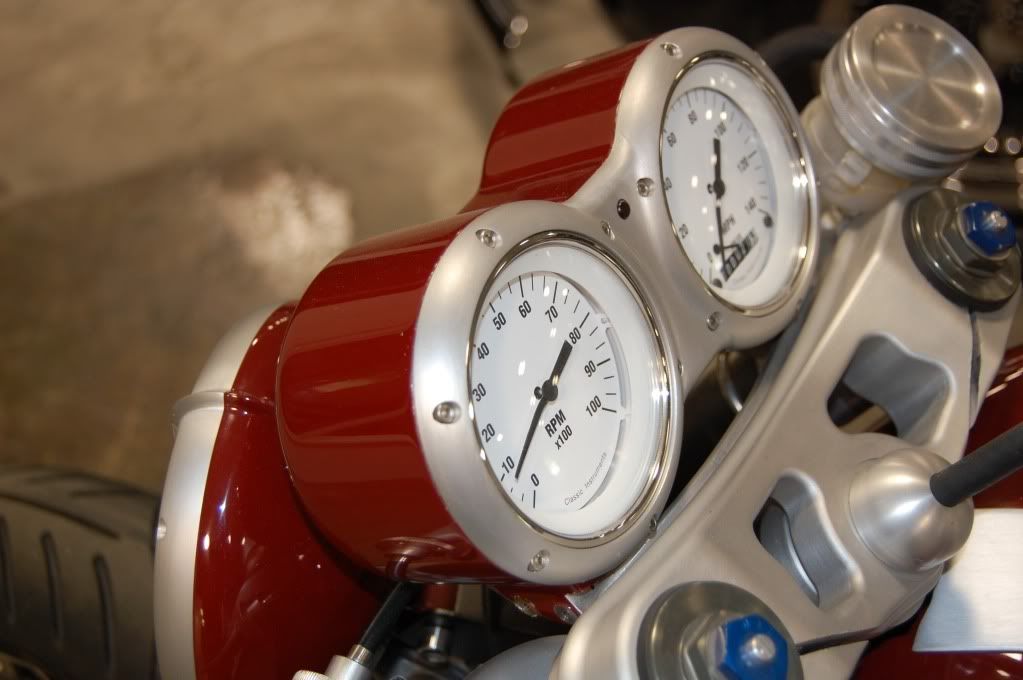 Someone had mentioned they weren't sure about the headlight. This is a much better image. The entire light you see was made by us. We bought the HID kit. But we made the bucket, lens, and ring.
I know... I know... you took the quick start off?? Yes we did we wanted this bike to look clean.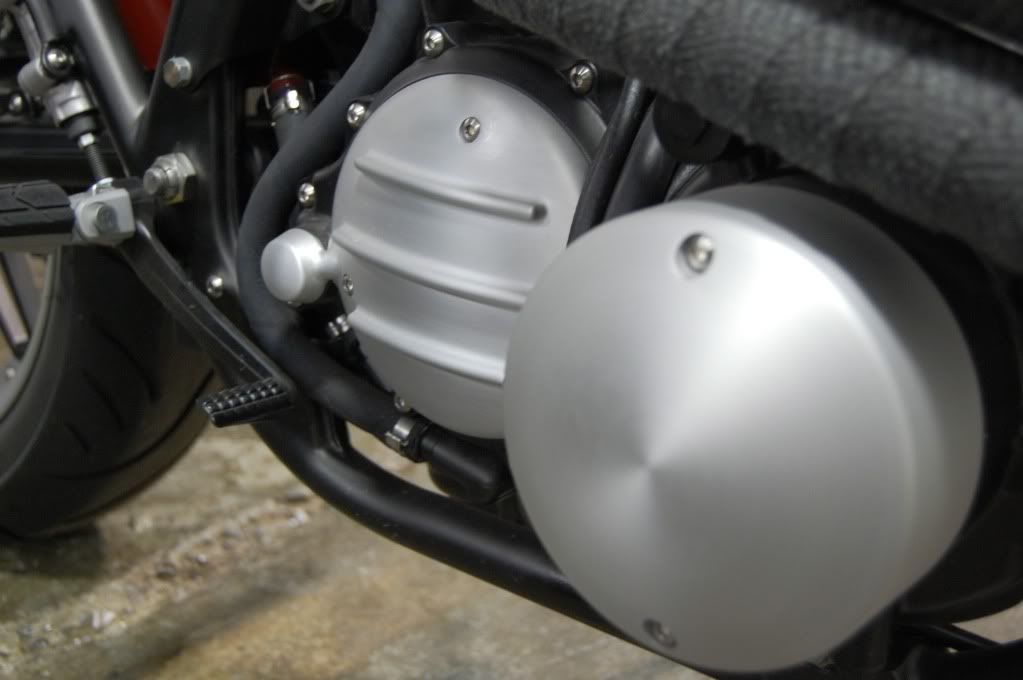 We also made the tail light. It use's 19 lg LED's that will light up the night.
Internally throttle with my super secret source for Amazing Leather handler bar wrap..
Also notice no visual bolts from the front for the clip ons? Hmmmmm Sweeeeeetttt....