Hey guys, Started with this 750F.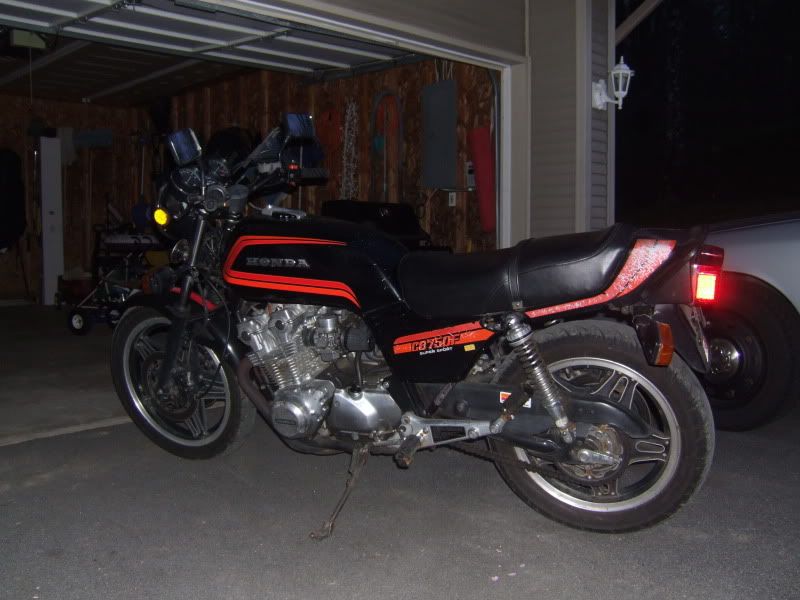 Built this cafe / rat bike for fun.
I was very happy with this lowered / bobbed cafe look and enjoyed cruising around. I then got very tired of that big stock tailight so added a nice little cat eye style tail light. This opened up a bunch of room in the rear end so I started messin with the stock tail cowl. I trimmed and shaped it into a small type of solo seat that is bolted right to the seat pan. I think it looks way cool and decided to keep it. I also extended and braced the swingarm and it looks killer. I just have to decide on the final hieght of the tail end when I get my shocks and extensions in next week. My dilema is that my cafe racer now seems to look more like a street fighter. I like both looks but I dont know. Give me your thoughts. Should I set up the rear end high, sort of like a super bike / fighter, or low, more cafe-ish. But I dont think the tail end will look good in a low set up with that cowl on there. Oh well, decisions, decisions.
Current look. More fighter-ish no??? Opinions????
Custom tail from the front