Owned a few bikes over the years, and always wanted to build a cafe. Found & joined this forum recently. Have gotten some ideas and inspiration - Thanks!
I like some of the cues of the old school with the seats, tanks, rear sets and paint schemes. Also like new technology, so a mono-shock swingarm & inverted forks are on the list. Planning on keeping the 350 engine and do some performance mods. Not too radical. Maybe a Megacycle cam, Wiseco pistons, port & polish the heads and a custom exhaust.
This won't be a quick project. Hope to have it done by spring/2014.
Here's a few pics of the bike, parts and work so far.
Welcome any suggestions & comments you might have. Thanks
1972 CB350 just after I got it.
'99 CBR600 swingarm & brakes (probably not the best choice, but the price was right)
'08 GSX-R750 forks
Not sure these will work, but they're from a Yamaha Rhino.
Thinking about this for the speedo & tach. The gauges can be ordered with just about any span, and they can swap the speedo & tach, so the tach is the larger gauge. Not 100% sure... its kinda large, 4" dia., and its a bit pricey
http://www.speedhut.com/gauge/GR4-DUALGPS-ST-01T/1/Dual-Gauge---120mph-GPS-speedometer---8K-Tachometer-(w--turn-signal-and-high-beam)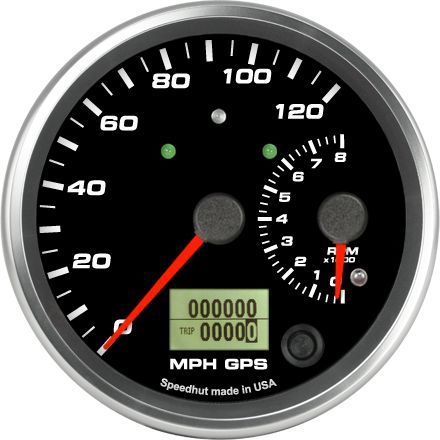 Plan on using the stock rear CBR wheel and front GSXR wheel. Front wheel hasn't arrived yet, but here's the rear in the process of blasting it before powder coat.
The stock CBR axle is larger (and longer) than the CB350, so I took out the frame bushings by heating the frame tube with a propane torch and working them out with a brass drift.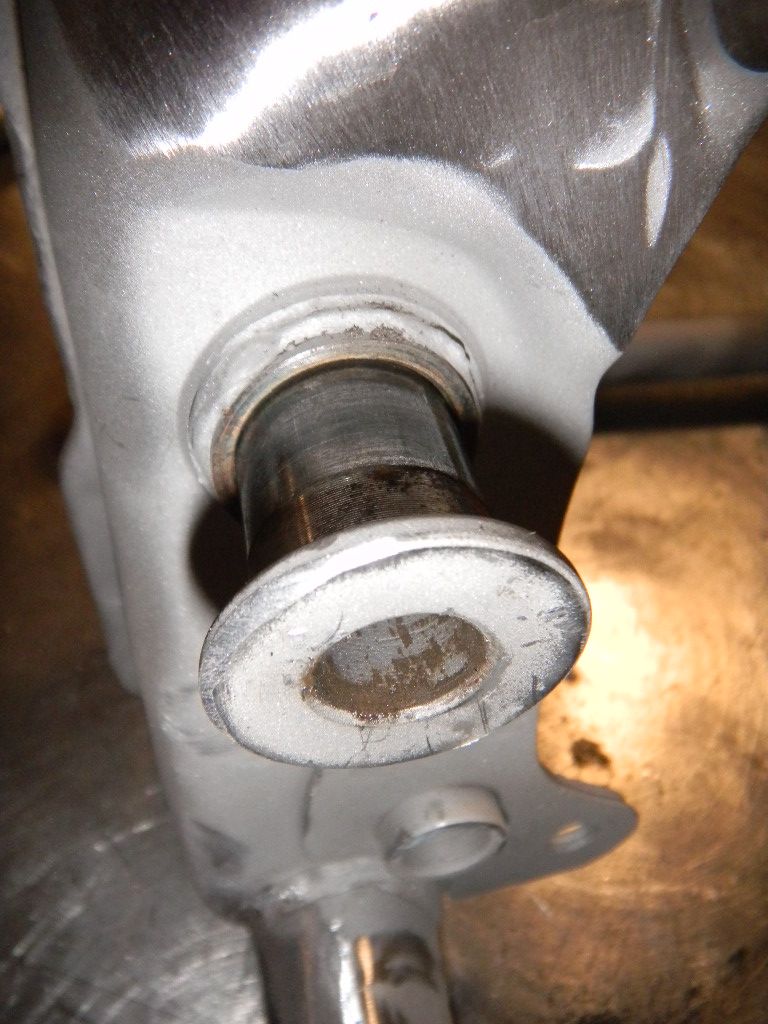 Put them on the lathe and opened the holes. Only had a 25/32 bit and I needed another 0.002", so I used a brake hone to finish sizing them. Here they are back in the frame. I'll weld outer supports to frame also.
Pic after frame was media blasted, some brackets removed and the swingarm in position (before bushings were re-sized)
Sprocket alignment will be a challenge. With a rough measurement; it looks like the CBR rear sprocket is wider by about an inch, compared to the stock engine sprocket on the 350.
Initial thought is to weld a section of a counter shaft onto the original. This will take machinery I don't have. Fortunately; I have a friend that might be able to help me out. Let me know if you have any other suggestions.