I'm not sure with all the amazing builds going on around here that we really need another CB350 café build thread, particularly by a guy who's never done it before, working in his garage... but here goes anyway... My first bike was a CL350 so when I decided to make a café racer that's what I wanted to use... I ended up getting a 1970 CB350K2, but as I was going to replace the tank, pipes and bars everything that's left is the same... It was complete, but not running... I bought it from this really cool girl named Sylvia who went by the handle 'Sly' so I couldn't think of a better name for the project! Here it is on the day I bought it...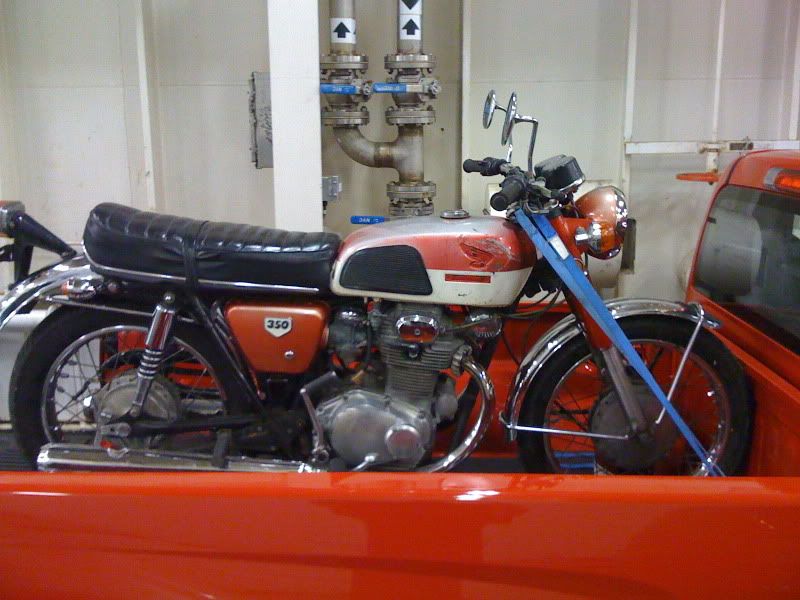 I got it sorta running mostly to prove out the electrics. It ran like crap, but my concern was more that when I put it back together and it doesn't run my troubleshooting will be on the mechanical side... Here she is in her new home
So then I started pulling stuff off... I wanted to go with a disc brake front end so off with the drum front....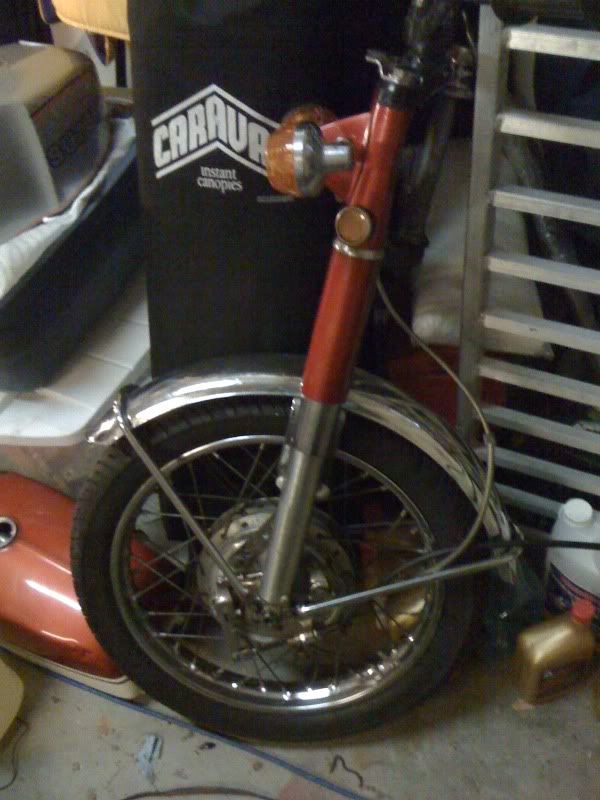 More stuff off...